Márquez achieves Lorenzo's victories and gives Honda the 300
There are already 47 that he has with only 26 years and equals the record of the Mallorcan with five years less. And the Golden Wing had already given him the 250 in Qatar 2014.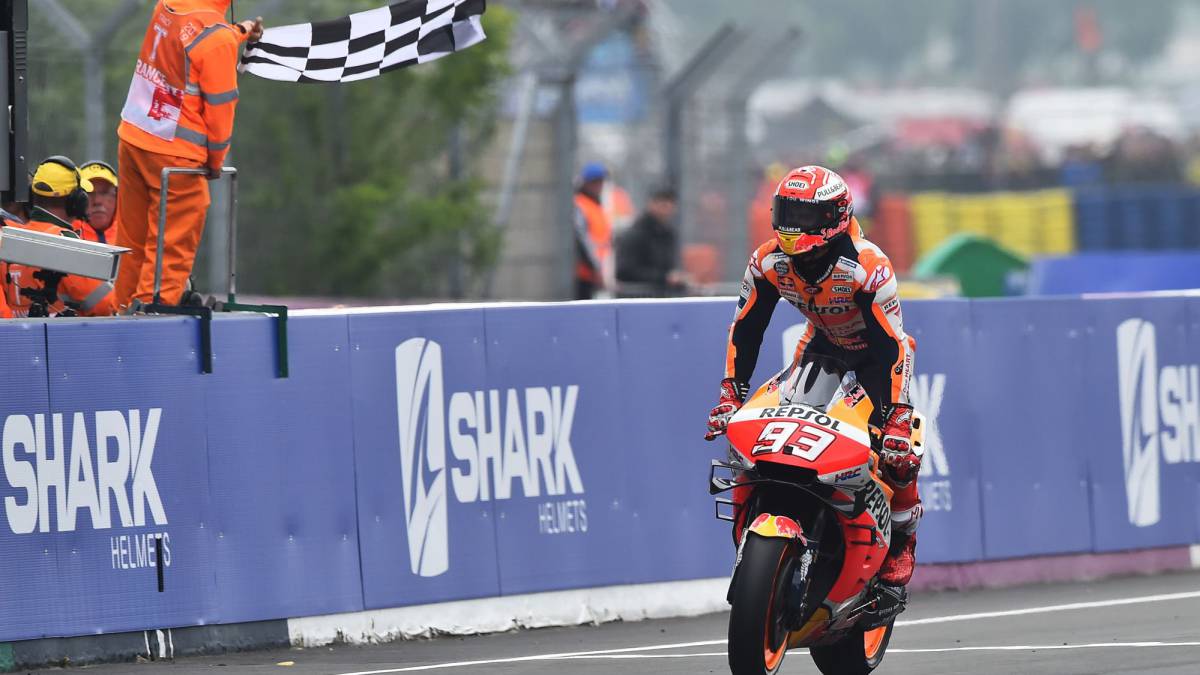 Incredible weekend for Marc Márquez from Le Mans. At sport level, with pole and victory. On a sentimental level, because his brother won. And at level statistics, because on Saturday he equaled the 55 poles of Rossi in MotoGP and now has hunted Lorenzo in the ranking of victories of the queen class, besides giving himself the pleasure of giving Honda his triumph number 300.
The heptacampeón already has just 26 years old as many victories in MotoGP as Lorenzo at 31, that is, with five years less. They are now 47 (73 counting the 16 of Moto2 and the 10 of 125cc) and now only have ahead Doohan with 54, Agostini with 68 and Rossi with 89. He will say again in the press conference after the race of his third victory of the year that matters to him is to accumulate titles, but the cannibal that he carries inside is sure to also relate to this data that speaks so well of him.
Y as for his historical relationship with Honda, which is the factory for which he has always run since he came to MotoGP in 2013, had already given him the number 250, in Qatar 2014, and now his name reappears as he was the author of the 300 in France 2019.
Historical victories of Honda
1 Jim Redman (GBr) West Germanyal 66 500cc
50 Wayne Gardner (Aus) Australia 89 500cc
122 Carlos Checa Catalonia 96 500cc
150 Valentino Rossi (Ita) G ran Britain 96 500cc
200 Nicky Hayden (USA) Netherlands 2006 MotoGP
250 Marc Márquez Qatar 2014 MotoGP
300 Marc Márquez France 2019 MotoGP
Photos from as.com