María Villanueva, the Spanish pearl that wants to shine in the US
At 18, the Basque golfer has already proclaimed herself champion of Spain and will continue her progression at the University of Augusta starting this summer.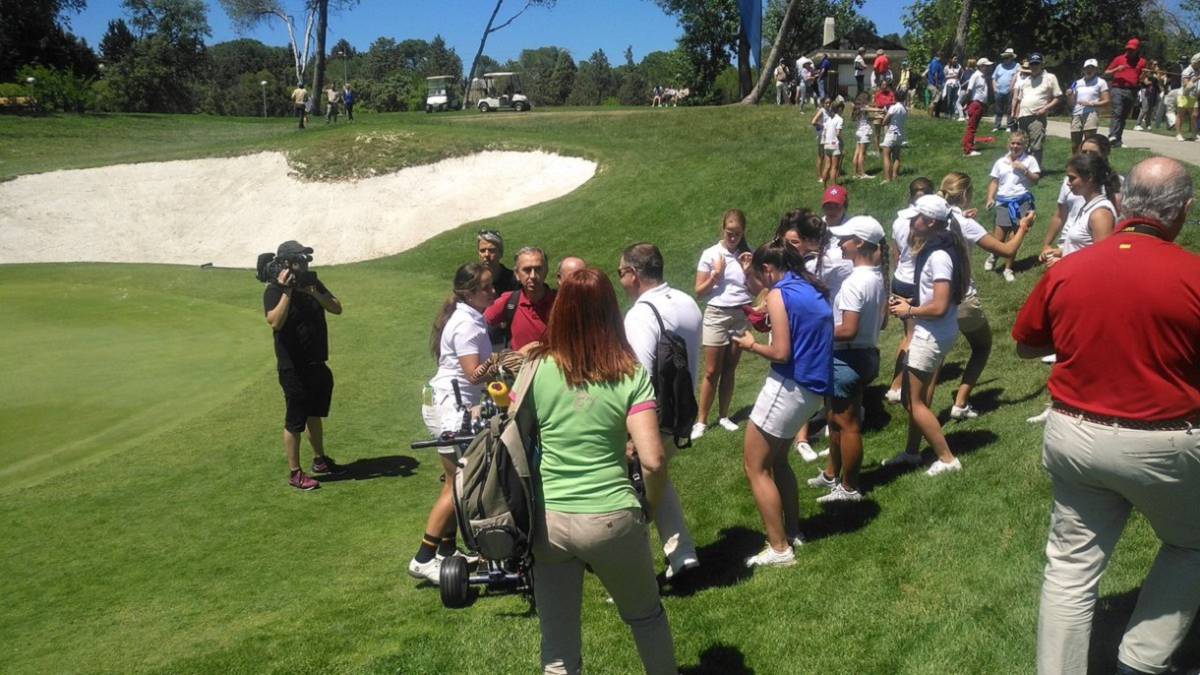 The 18-year old Basque golfer María Villanueva culminated her excellent progression with the title of individual Spanish champion achieved in the Club de Campo Villa de Madrid, where she was the leader during the four days, as a step prior to her departure this summer to the Universidad de Augusta in the United States.
The player raised in Basozabal has been part of the training group in the Blume de León National School for the last two years, focusing her preparation on the High Performance Center (CAR) and the facilities of the golf course. The Cueto.
Villanueva is one of the young Spanish players who are already emerging, also in the international scene in competitions in minor categories and was able to impose itself to other golfers who, like her, intend in the future are studying in United States, in addition to trying to improve their game.
Par to her, who was already champion of Spain benjamin this title obtained "surprised him, for the ease with which it was achieved, in an almost perfect competition from the first day, within a regular game, without ups and downs and where tranquility was decisive ", said in statements to Efe.
Villanueva, who has been training with Jorge Garcia during these two years in the capital of Leon, opted for this venue and not the one that exists also in Madrid" for the good experience of other players from the Basque Country that spoke wonders of the facilities, the treatment and the facilities to improve ".
In fact, during this stage in the National School Blume de León believes that it has progressed in many aspects, also in the psychological section, to be able to be" more strong in the competitions ".
For his next experience at the University of Augusta, where he will coincide with the vallisoletan to Teresa Díez, hopes "to compete at the highest level, thanks to the facilities also for studies -Administration of Business and Finance-", but without considering as a horizon the power to achieve golf internationally.
Photos from as.com