Madness to see the final: up to $ 30,000 for a seat
Tickets for the Raptors-Golden State sold out in half an hour. In the official resale the prices have risen at least more than 800%.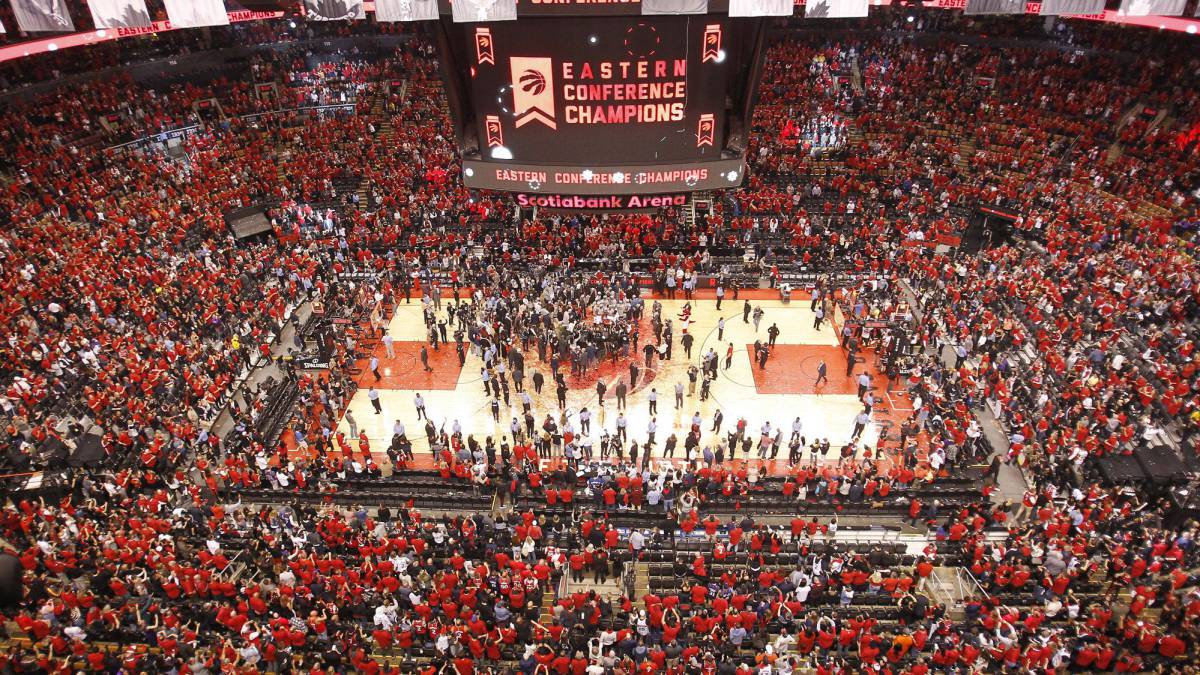 That all of Canada was going to be overturned with the Raptors' final was clear. That he was going to do business with it, too. Because in Toronto everyone wants to see the game and, if possible, inside the Scotiabank Arena. But to get it you have to have enough money. For the time being it is necessary to address the official resale of tickets, which is allowed here and there are pages that are dedicated to them legally throughout the year. And you have to use this channel because the official sale ended in a seen and not seen.
The Raptors put them up for sale on Monday at 6pm through Ticketmaster. There were more than 2,000 people waiting in the virtual queue and half an hour after starting all had already been used up. So those who want to go to the game have had to search mostly on StubHub and SeetGeek's, the official resale pages par excellence. And there the thing has not gotten better when it comes to scratching the pocket.
Ticket prices
The first divided the seats into three categories: lower prices, better prices and better seats. The lowest price that could be found is $ 883.19. In a normal playoff game that same ticket would cost about $ 100. We are talking about an increase of more than 800% of its price. And that's the minimum, because if we go to the most expensive, which can usually go for $ 1,200, to see Game 1 you have to spend a whopping 30,000,
In SeatGeek's may have a little more luck, since the most expensive entry 'only' costs 13,000 dollars. The fans of the Raptors are not too happy with these figures and have made it notice through social networks. For example a boy, who said he had waited all his life to see this team in the Finals, and now "will have to sell" his house to buy an entry, while another fan summed up the feeling of many fans of the Raptors who have not even had the opportunity to consider going to the pavilion: "It breaks my heart" .
Photos from as.com