Machadas de Arenas and Augusto Fernández after injury
Aspar's pupil reappears in Jerez after a bicycle accident that nearly cost him his spleen and that of Pons, after fracture of ulna and radius.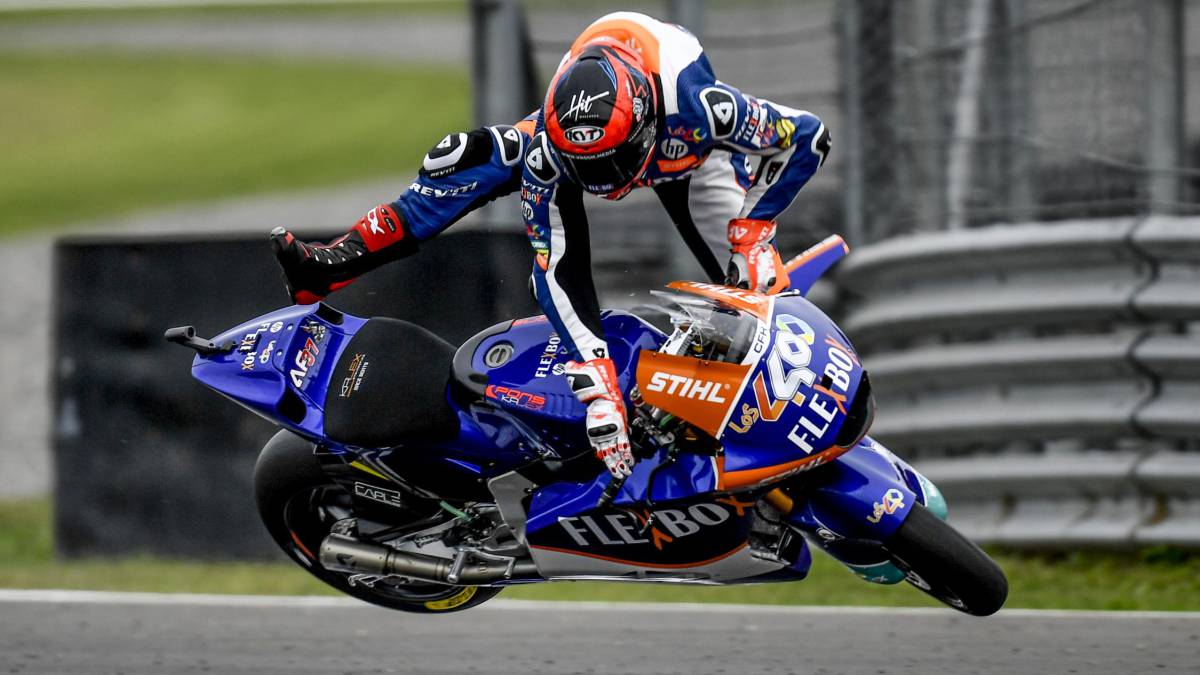 The GP of Spain is the reappearance in the championship of two Spanish pilots who were lost by injury the races of Argentina and Texas. This is Augusto Fernández, that broke the ulna and the radius of the left arm in the third free Moto2 of the appointment of Termas de Río Hondo. And Albert Arenas, who suffered a bicycle accident shortly before traveling to Argentina that was about to cost him his spleen. The two reappear five weeks later, something that would hardly do any of the mortals, and they are doing it with more than worthy results to the moment. The Sama Qatar Angel Nieto was third in the Moto3 and the Flexbox HP 40, eighth. What have been some machadas.
"We have already completed the first day and I am happy to have returned to the bike. I feel good physically, but I will keep working to find better feelings with the KTM. It will be important to press in the FP3 to enter the fourteenth, for the qualifying training, "said yesterday the Barcelona, which what cost him more was to join the KTM, the same one that had to change the engine, and well that was noticed.
As for the pupil of Sito Pons, he says: "I found myself better than I expected, because it was not quite right, I have discomfort, especially in the left curves, but I can stand it. Fortunately, this circuit is not physically demanding, I would have suffered more in Austin, I feel pain and lack of strength when I stop the bike, I have to play a lot with the rear brake, something I did not use so much before, and now Being here is a relief, because it hurt me to see the races from home more than the injury itself. And it also hurt me that in Argentina, for one that was broadcast on TV, I missed it. But the important thing is that we are here and, although we must continue doing physiotherapy, I will be able to do the race ".
Photos from as.com