Linarez wins the Macario and Adriá takes the Cup in a big way
The Kuota Venezuelan was the fastest in the sprint in Alcalá de Henares where Roger Adriá (Lizarte) was second and confirmed his cup-winning title.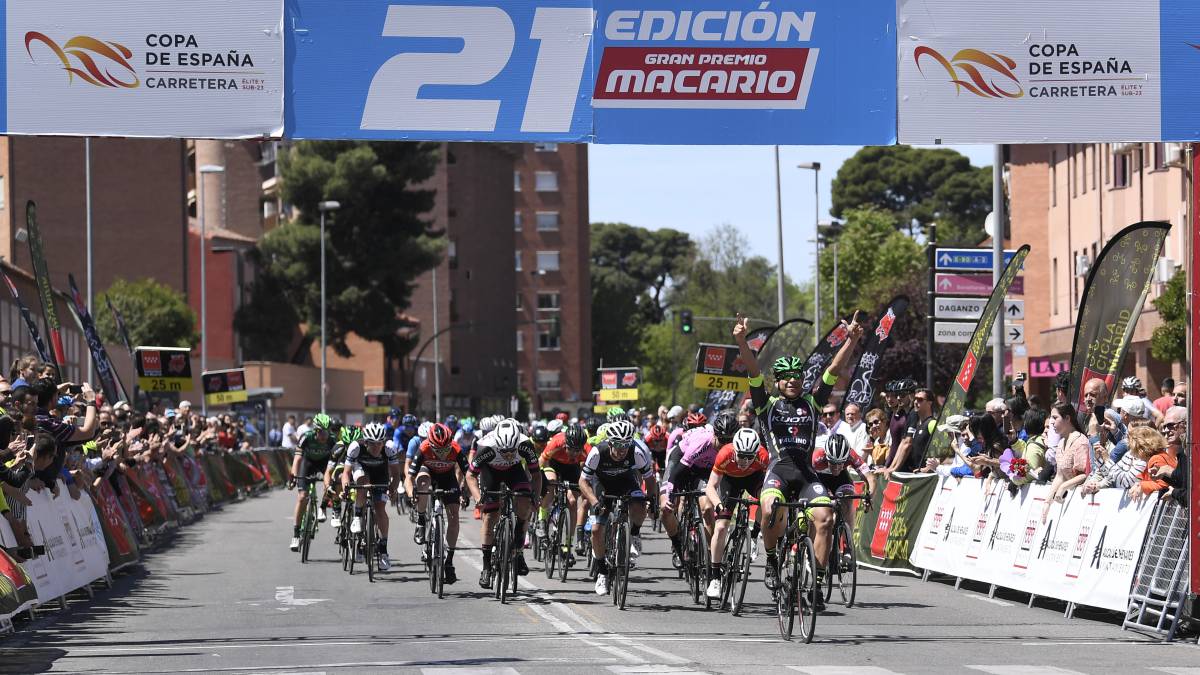 Leangel Linarez was the fastest in the sprint of the Complutense track of Alcalá de Henares that decided the GP Macario, the last of the nine tests of the Spanish Elite Cup and U23. In a test that, in spite of the attempts to break the peloton, it was decided in a massive arrival where the Kuota-Paulino Venezuelan was the one who managed to raise his arms. Although he was not the only one, because at the finish there was the curious image that the second also celebrated him: was Roger Adriá (Lizarte), who with that position confirmed his victory in the Spanish Cup general.
Adriá (Barcelona, 21 years old) started with a good point advantage (this competition is decided), the result of having been the most regular cyclist and even having won the victory in the Memorial Momparler (also, 2nd in the Aiztondo, 4th in the Guerrita, 6th in Torredonjimeno ... seven top-10 in nine tests). However, when the sprint was launched he knew that he should prevent Alejandro Ropero (Kometa) from cutting him points. "In this category we are still undefined cyclists, we have to do everything, I see myself with a more climber profile, but if you have to get into the sprint, it is done", explained Adriá in goal, which only Linarez Robo was third and sealed his second step of the final podium, completed by another cyclist from Lizarte, Kiko Galván.
In the case of Linarez, his triumph made him show on a great stage the enormous speed point he treasures. At 21, he arrived in Spain last year from Venezuela in search of an opportunity in European cycling. Admirer of Colombian Gaviria, his goal is to make a hole in professionalism: "Like all of us here, with that we dream and for that we work" .
GP Macario classification
1. Leangel Linarez (Kuota) 3: 47: 48
2 Roger Adriá (Lizarte) mt
3. Alejandro Ropero (Kometa) mt
4. Onditz Urruzmendi (Telco'm) mt
5. Kiko Galván (Lizarte) mt
General Spanish Cup
1. Roger Adriá (Lizarte) 612
2. Alejandro Ropero ( Kometa) 50
4
3. Kiko Galván (Lizarte) 491
Best Sub-23
1. Roger Adriá (Lizarte) 612
Photos from as.com