Lillard is playing the final with a rib injury
The base of the Blazers injury occurred in the third quarter of the second game and since then suffers pain. Their percentages have suffered.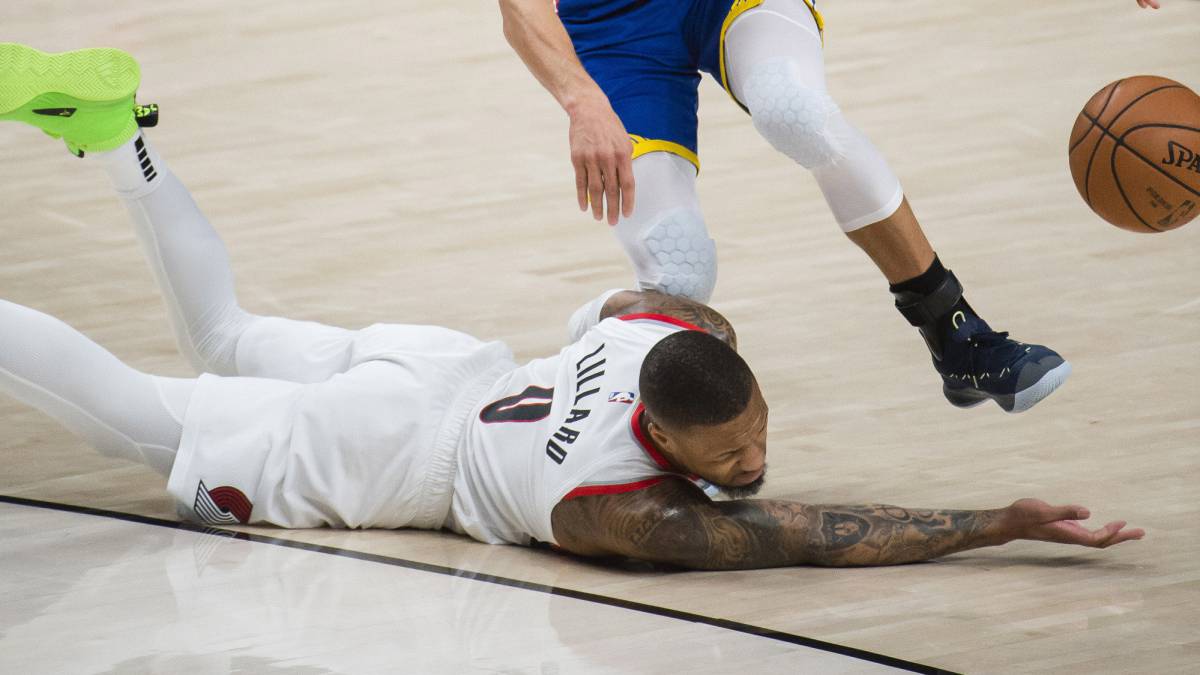 Problems pile up for the Portland Trail Blazers. To the situation limit that they have in the series, with a 3-0 against that leaves them on the verge of elimination, joins the injury of their great star, Damian Lillard. The base suffers an ailment in the ribs on the left side. Specifically it is a separation between two of them that causes continuous pain and discomfort in the normal development of their activity during the matches.
La injury occurred in the third quarter of the second game, in a move divided in the center of the field. Lillard fought for a ball with Kevon Looney. The Warriors won it, but it fell on top of the Blazers player, whom he crushed to the ground in the rib area. The news has not been made official by the Oregon franchise or by the player himself. It has been Sams Charania, journalist of The Athletic, who has filtered it through sources of the League that have confirmed it to him.
Lillard has not talked about the injury, not even in the interview after last night's game, in which he was not particularly successful (5/18 in shots). You referred to the tiredness that you are noticing at this stage of the playoffs, but without wanting to put it as an excuse: "Everyone is tired, it's the third playoff series after a long season. In our last tie I had a lot of attention on me and The same thing is happening in this one, it's very hard to get rid of that and then go down to defend at the highest level, but everyone is making the same effort I feel good to go out there and play 40 minutes, but of course it's tired. "
The percentages of Lillard up to the action in which he was injured were 36.8% (7/19). Since then it has signed a 29.6% (8/27) .
Photos from as.com