Landa: "I'm fine and with the intention of winning the Giro"
Mikel Landa arrives at Giro as leader of Movistar. After overcoming falls and injuries, he wants to get what he has "in" since Saturday.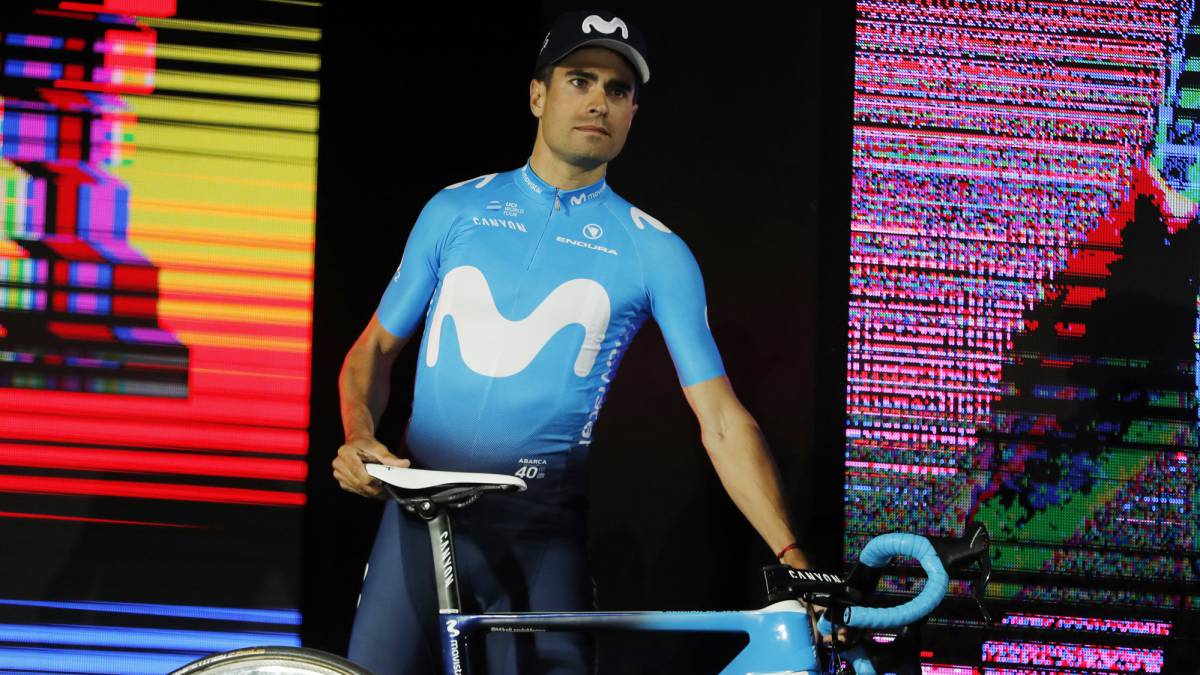 First, how do you find the discomfort in the toenail that forced him to retire from the Vuelta a Asturias?
Well, without problems. I left more than anything as a precaution, not to risk in the week before the Giro. I feel good and I feel fine, I think I have made a good preparation and I came with high morale.
(Landa has achieved a victory in 2019, in Coppi Week and Bartali, his first top-ten in the Ardennes, with a seventh place in the Liège, and entered with his teammate Carapaz in the second day of Asturias, after an exhibition of the two in El Acebo) .
The season started just as crooked as that of 2018 ended, with another fall and a clavicle fracture.
Fortunately, cycling is going through streaks. After a very bad one, in which I finished a campaign on the floor and started the new one in the same way, at the end it seems that I raise my head. I had time to train well and face the Giro with the hope of achieving beautiful things.
What are those objectives?
Man, I come with the intention of winning and wearing pink in the last week. Then, you will see if I should aspire to the podium or to conquer stages or whatever. I had to adapt in 2017, when we threw the bike to the Blockhaus, and ended with triumph in Piancavallo and the maglia of the mountain. I learned a lot then, especially not to give up.
Rivals?
Roglic, Dumoulin, Nibali, Simon Yates ... There is a good list of favorites, apart from the usual surprises that usually occur. The time trialists may come out ahead. I would settle for no incidents unrelated to me and enter the final week with the ambition to look for the rose.
The three times of the race penalize him.
Yes, but I worked very hard in winter to improve my performance in the time trial. Nor will they be so flat, but steep, and the hardness will be concentrated in the last mountainous days. There I want to perform as I like, or reverse the situation. I inspected the long time and the Alps, it is always good to know the terrain.
Do you weigh to carry the number one number
For nothing, I'm excited. It was destined to Alejandro Valverde (being the current rainbow in the absence of the champion of 2018, Chris Froome), which surely we will miss a lot. However, I will have a powerful block of partners. Besides, I'm happy to have someone like Richard Carapaz (fourth in 2018), who climbs as well as I do.
4
This year he will turn 30, his contract with Movistar expires and he needs to step up in the big rounds. Do you think you are facing a decisive course in your career?
It may be, although I do not press myself. I think I have all the wicks to get what I have inside: tranquility, preparation, motivation ... I only ask that I respect my health, that I will try to take care of myself. I love Italy and I'm good at it, here I exploded in 2015 (third in the general category and winner in Madonna di Campligio and Aprica) and I became what I am. I hope something similar happens.
Reaspect to its renewal?
Me corresponds to make decisions, is true. I hope that it is resolved in the best way for all, if it is necessary to extend or evaluate options. At Movistar I feel good.
Photos from as.com