LaLiga continues with its expansion: it will open a school in China
They will open the first LaLiga academy in the Asian giant. This summer, Hope Cup, with the LaLiga sub-16 teams and Chinese teams.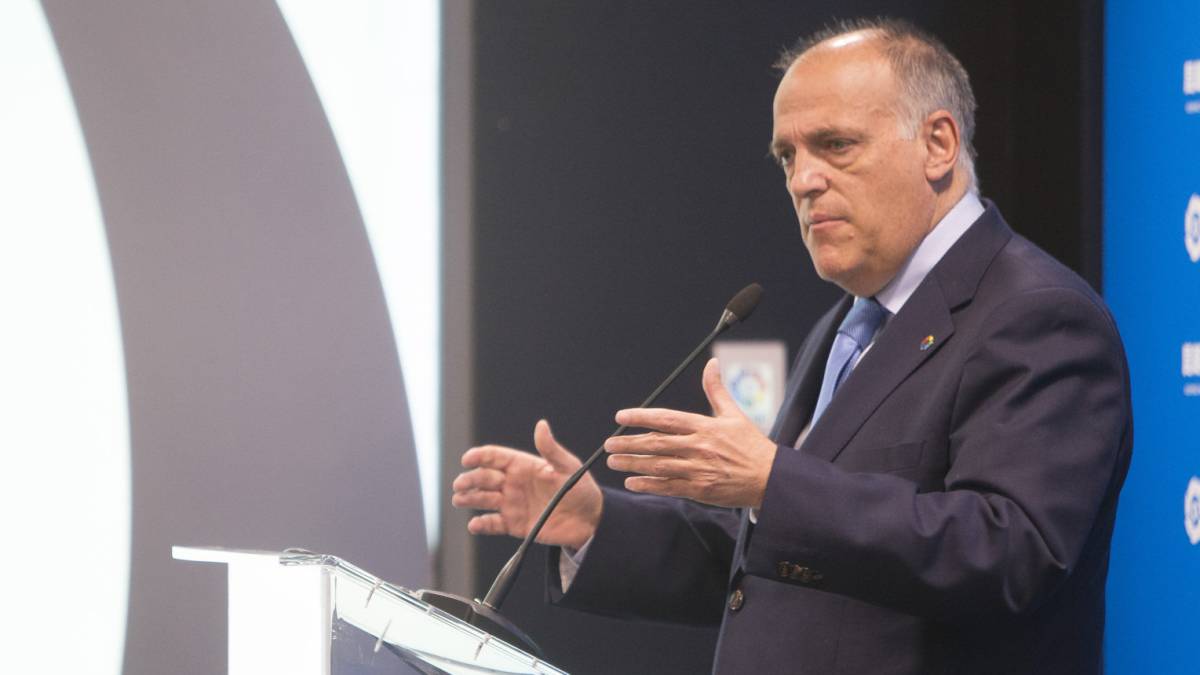 Javier Tebas, president of LaLiga, pressed this Monday a part of his international expansion plan for LaLiga. The top leader confirmed the birth of a new project in China that will consist of the opening of a LaLiga International Football School in Kunming , to the southeast of the Asian country and the creation of the Hope Cup, a new sub-16 tournament that will face this summer in Chinese territory the best cadets of LaLiga Santander clubs with those of Chinese teams.
In the act, Javier Tebas and Wang Jianguang, president of the company China Sports Futurity Investment (CSFI), with the deputy mayor of Kumming, signed the agreement that, a posteriori, valued positively.
"With this project we worked a year, an academy in China. This project shows that the Chinese Government he trusts LaLiga and thinks that he is the ideal partner for development. We are not going to fail you. It is not just another project, "explained Javier Tebas.
This will be LaLiga's first permanent academy looking to raise the level of Chinese football and open the doors to LaLiga in the Asian market. The academy will have an investment of 40 million of euros and will start in 2021. It will have ten fields of natural grass and five of artificial grass in addition to a museum on soccer and schools for all the formative stages.
The tournament, as Javier Tebas explained in the subsequent press conference, will be part of the program LaLiga Promises and will be jointly organized by LaLiga and the Chinese company CSFI, will be played in the same city of Kunming, where the school will be, and will take advantage of the trip to put the first stone of this 'Spanish quarry' in China
Both governments, enchanted with the pact
Before the signing of the pact for the creation of the School, comparecieron poli Chinese and Spanish ticos who thanked the arrival of this training center to Chinese territory.
"Of this agreement all winners and will raise the level of Chinese soccer in the not so distant future" explained Liu Fang, Chinese ambassador to Spain.
Joaquín de Arístegui, Secretary of Global Spain, also showed his satisfaction and support to the agreement by the Spanish Government: " From Spain Global I want to confirm that we will accompany LaLiga in its effort to consolidate the international image of football and sport, I hope this is just the preamble of more ambitious projects between China and Spain" .
Photos from as.com