Kovacic: European poker with its future in the air
The Croatian won his fourth European trophy in a row: three Champions and one Europa League. Zidane does not count on him for reconstruction. I could go into the Hazard operation.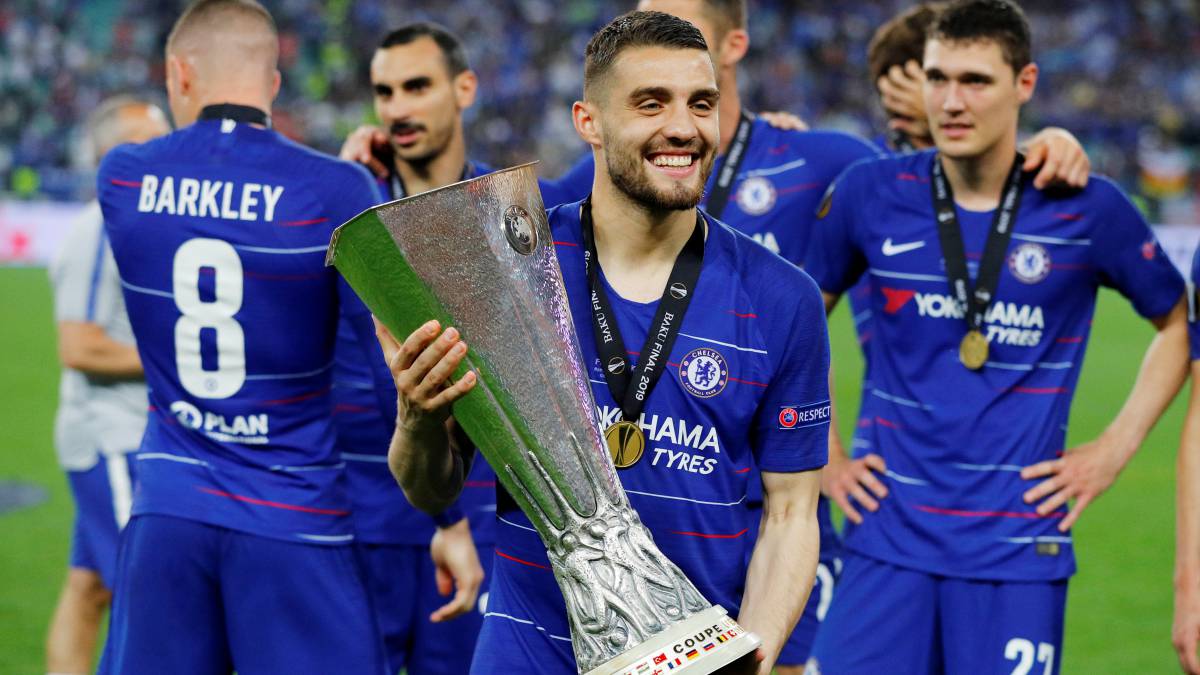 Matteo Kovacic achieved a spectacular record on Wednesday, four European titles in four consecutive seasons. The Croatian has been part of the Real Madrid's European treble squad, winner of the Champions in 2016, 2017 and 2018 and in Baku he was the holder in the final of the Europa League in which Chelsea beat Arsenal 4-1 to achieve their particular continental title poker.
Subluding two European Super Cups, the Croatian continental record has gone in four campaigns to six titles Continentals plus a World Runner-Up Medal, perhaps the bittersweet part of their trophy collection. Although the success smiles on the field to a certain extent, his future is in the air.
The Croatian ended the season and on June 30, his contract with Chelsea. Kovacic is owned by Real Madrid but he already knows that it does not fit into Zidane's plans and he is among the chosen ones to make cash and pay the reform now, it remains to choose his destiny.
Matteo Kovacic is happy in London and would be a good option for Chelsea, who could remain in property despite being sanctioned by the FIFA. It is expected that the Linz leave in the coffers of Real Madrid up to 50 million euros. "I would very much like him to stay with us," warned Sarri about Kovacic, whom he sees as an efficient substitute for Jorginho. El Linz could enter Operation Hazard as a currency.
From not finishing at Chelsea, a fact that seems likely, the English press reported on the interest of Zenit St. Petersburg and in Italy spoke of a possible return to Inter Milan, club where he played from 2013 to 2015.
Photos from as.com