Kinhult wins the British Masters, his first title in the circuit
The Swede, 22 years old, won in Southport, ahead of Pepperell and Wallace. Pablo Larrazabal, the best Spanish.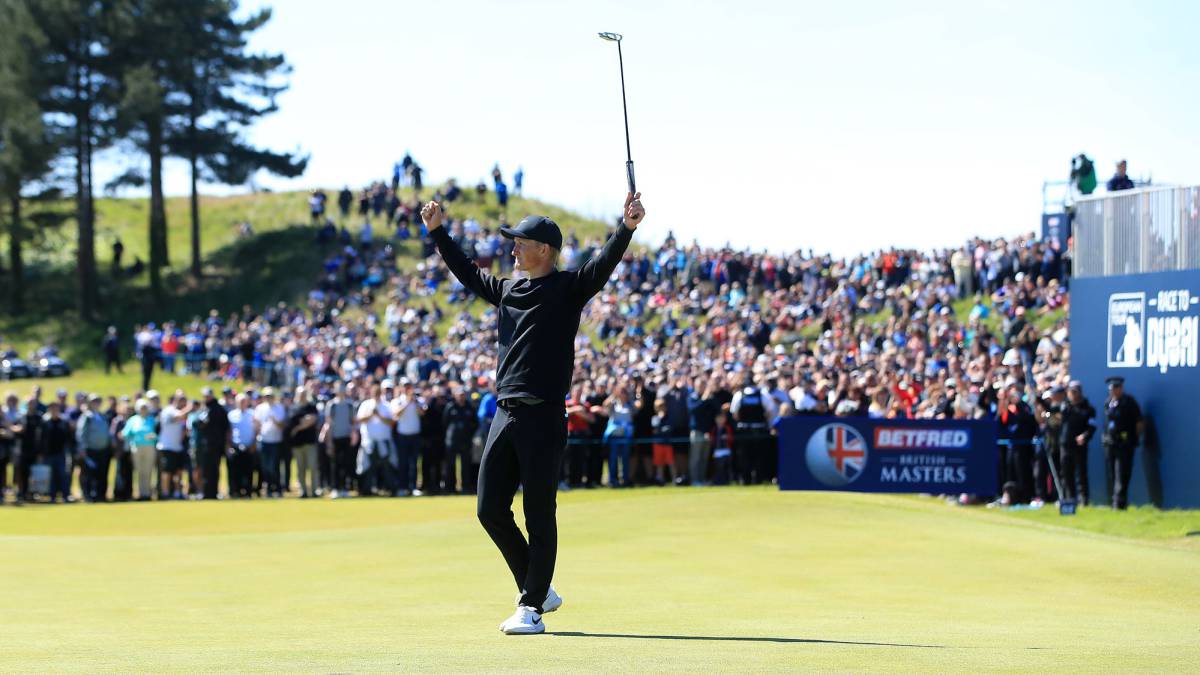 The Swedish Marcus Kinhult achieved his first title in the European circuit on Sunday by winning the British Masters, played at the Hillside Club of Southport.
In his fifty-second tournament at the Kinhult circuit, 22, he sealed his first win thanks to a birdie-birdie final in the last two holes, which allowed him to recover from the two consecutive bogeys cometidos in 15 and 16.
Acabó with 272 total hits, 16 under par, and four rounds of 65, 69, 68 and 70.
The Swede surpassed in a single blow the trio formed by the English Eddie Pepperell, who was defending the title, and Matt Wallace and the Scot Robert Macintyre, who were one step away from playing the victory in a tiebreaker between four.
The best of The Spaniards was the Barcelona Pablo Larrazabal, eighth in the tabl at the end with 10 under par and after signing the last day a big 66 (-6) with seven birdies for a single bogey. The Madrid Gonzalo Fernández-Castaño finished with -7. and the Spaniard Nacho Elvira did with -4.
Photos from as.com