Kerr: "It would have been a steal if we had won this game"
Steve Kerr valued in this way the defeat of his team in Houston: "Tucker did a great defensive job and prevented us from scoring easy."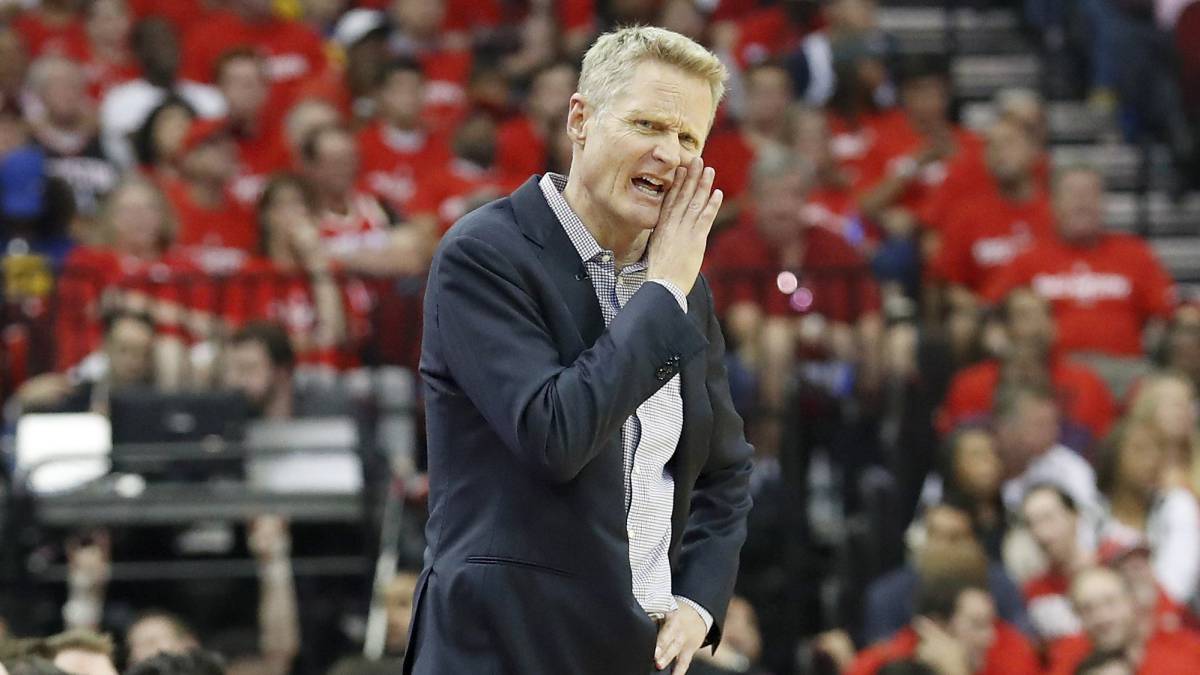 The coach of the Golden State Warriors, Steve Kerr, and his players, forward Kevin Durant, and base Stephen Curry, acknowledged at the conclusion of the third match of the Western Conference semifinals tie, which they lost in overtime by 126 -121 against the Rockets of Houston, that the great defense that played the forward PJ Tucker was the key to the victory of the Texan team.
"All the team of the Rockets beat us, but Tucker did a great defensive job and that prevented that we could not score the baskets we needed at the decisive moments of the game, "Kerr said:" In addition some of our players, like Curry, did not have their best inspiration. "
Despite the defeat, which put the series with the advantage of The Warriors 2-1, Kerr said his team had chances to win, but it would have been a "steal" because the Rockets had been better.4 444444
"They dominated us in all facets of the game, especially under the hoops with 20 rebounds, and if in the final stretch we fought with options to win it was because Kevin Durant had a brilliant performance, the same as Draymond Green," Kerr admitted: "Durant was unstoppable and no defense can do anything with his shots."
Curry, who finished with 17 points, but missed 16 of 23 field goals, including seven of nine 3-pointers, and several easy penetrations, admitted he did not know the reasons why he had not had his best performance.
"It's about those nights when you do not get the things you want, although I started the game well, aggressively, and good placement in the field to make shots to basket, "Kerr explained:" But the 44 minutes I played were not the best, although the team did and we had the option to fight for the win. "
Regarding the possible negative effect on their game Slight dislocation suffered in the first match of his middle finger on the left hand, Curry said that it had to be no excuse at all.
"If I'm in the field is to play and shoot," Curry said: "My responsibility is to produce in the offensive game and tonight I did not. " "The fourth game is going to be a new opportunity so that everyone, regardless of whether they are the title-holder or reserve, can make the best contribution and at the end of the day the only thing that counts is that the team has achieved victory," Curry stressed: " That is the objective and the point of concentration that we will have to have all the players ".
Photos from as.com