Kepa earns Sarri's forgiveness in another penalty shoot-out: "I learned from that error"
In February, he refused to be replaced before the shoot-out against City and his team ended up losing the Carabao Cup. Against Eintracht, hero with two stops.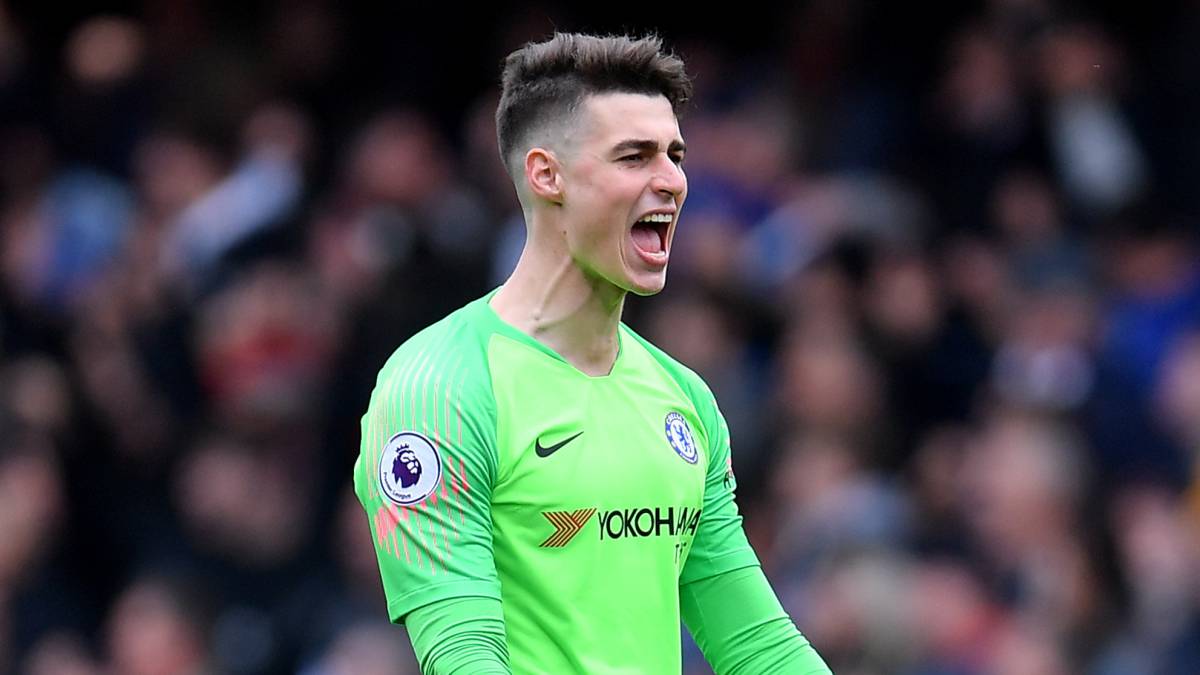 Kepa Arrizabalaga has become the great hero of Chelsea's classification for the Europa League final after stopping two penalties in the decisive round. The goalkeeper thus wins the pardon of Maurizio Sarri, again with the throws from the eleven meters as protagonists. On penalties, the former Athletic is an angel and a demon.
"We reached the final, we are happy to be able to pass against a strong team, it has cost us a lot and we have been able to score in the semifinals of the Cup. final on penalties and today too. Sometimes it comes out face and sometimes cross, "he said after the game, remembering that penalty shootout that will go to posterity by a completely unusual gesture of rebellion in football.
The past 24 of February, in the 119th of the game between Chelsea and Manchester City, Sarri ordered Willy Caballero to enter on the pitch to defend his team in the penalty shootout. Kepa, astonished, decided to stay in his goal and not leave the field. In between, there was a terrible confusion: a few minutes before, the goalkeeper had been treated for physical discomfort and perhaps the coach could think he was unable to seal the classification. He also spoke this time: "I already asked for forgiveness for that, I learned from the error" .
Finally, Kepa stopped one of the penalties in the shootout, but Chelsea lost due to the errors of Jorginho and David Luiz. The City was crowned as champion of the Carabao Cup and Kepa was sentenced by fans, local press and even his own coach. Four days later, Sarri sat him down against Tottenham and had no qualms about criticizing him publicly: "He deserved the bench because he made a very serious mistake" . Beyond public reprimands, the club imposed a week without pay.
The anger General only lasted one more week. Kepa returned to be of the game against Fulham and, not only that, but he scored a great performance to give the three points to his team. Even Sarri saw the positive side of the matter: "It has been good for the group." Almost three months later, no one at Stamford Bridge remembered Caballero before the bout. Nor will they do it later: their guardian has given them the ticket, the pass to the glory. A story told over three months, with a happy ending for all: Kepa is the hero, Sarri celebrates the final and Chelsea will fight for the second European title.
Photos from as.com