Karlovic (40) wins Feliciano (37) in the oldest match of RG
Between the two they are 77 years and 363 days, the most advanced combined age of an Open Era match at Roland Garros and the seventh in the history of the Grand Slams.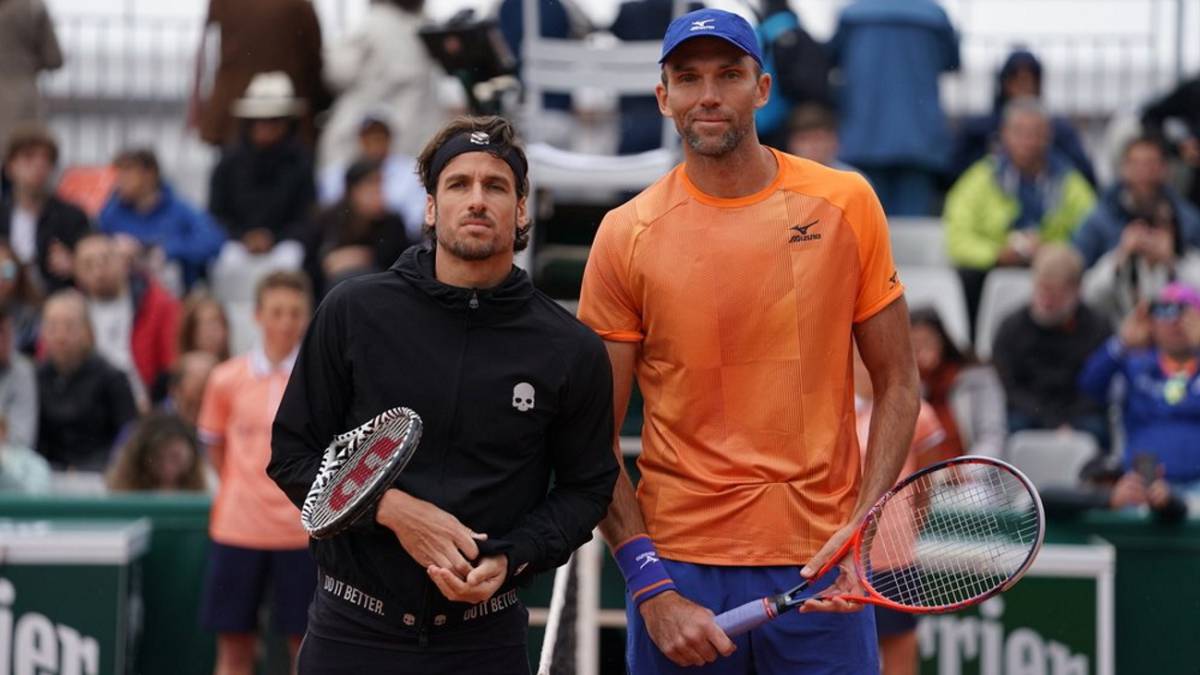 Ivo Karlovic (40 years and 101 days) and Feliciano López (37 and 262) played on Tuesday at Roland Garros the 'oldest' game in the history of the tournament in the Open Era (since 1968) . Between the two they were 77 years old and 363 days at the time of their confrontation, the eleventh among them, which resulted in victory of the veteran Croatian of 2.11 in height (the balance now is 7-4 for him).
The result was like that of many of the Zagreb guns' matches, very tight: 7-6 (4), 7-5, 6-7 (7) and 7-5 in 3h: 06.
This Karlovic-Feliciano is also the seventh most mature match in the history Open of the Grand Slams, which has as a record a confrontation between Pancho Gonzales (41 and 123) and Torben Ulrich (40 and 340) in the third round of the US Open in 1969. El toledano did what could before the aces auburn that fell (35 for a total of 69 strokes winners of Karlovic) , in a duel that was played a lot to serve and volley on both sides. Feli was able to force the fifth set, but he came away with 5-3 and lost four games in a row.
Feliciano put an end to his 69th consecutive Grand Slam, one more in the absolute record he has in terms of majors played without interruptions. In Wimbledon, if there is no setback, add 70.
Photos from as.com