Kamp surprises and avoids INEOS 'first victory
The cyclist of the Riwal made a great comeback in the third stage of the Yorkshire Tour to overcome Lawless (INEOS), who is a new leader, and Van Avermaet.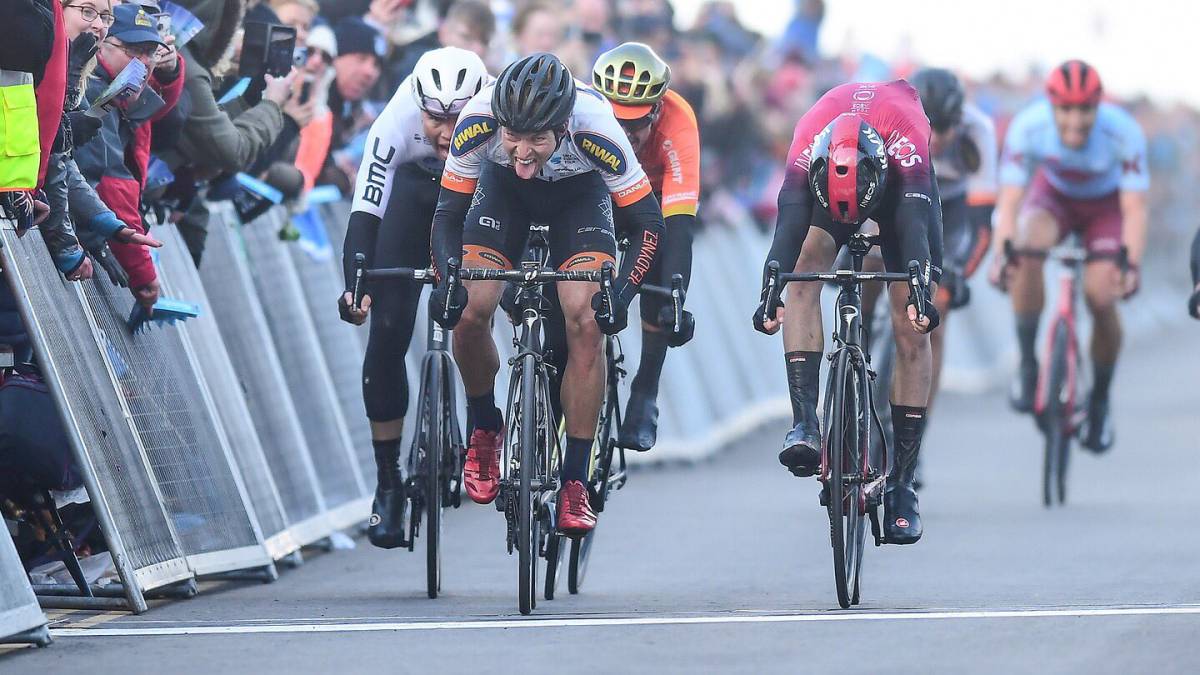 The Tour of Yorkshire 2019 will be decided in the last stage in Leeds, but this Saturday he lived in Scarborough his day reigns. Only 132 kilometers with five levels (brief, but explosive), attractive terrain, more if the rain and the rain came into play. wind. Occurred. With all those incentives the day got very hard and the three great teams of the squad in this race (INEOS, CCC and Dimension Data) controlled, but all day long they found the presence of the Riwal, a Continental Professional set, which he snatched four men in the group that had to be triumphed and surprised thanks to Alexander Kamp. The Danish, 25, made a tremendous comeback, entering the wind in the face, to overcome Chris Lawless (INEOS), Greg Van Avermaet and Ramus Tiller (Dimension Data) to win the stage. League was the leader, third this Friday and who gave the jersey the puestómetro.
The stage was very nervous from the start. The rain (intermittent) and the wind constantly accompanied the cyclists in an area of continuous slides. It was the day for the fans, and they appeared, but before the squad he had to put on his overalls. It was formed a getaway of nine men, who controlled CCC and a lack of 60 kilometers joined INEOS, which topped the work done and neutralized them in the absence of 51 kilometers. It was time for the roosters and to take advantage of the wind. With the wind hitting very hard, the fans reduced the group to about 25 units. There was Froome, who did not get to dispute, and the great favorite Van Avermaet. In the absence of two kilometers, leaving the town and entering the area of the seafront, the wind hardened the sprint. INEOS did a good team effort, Van Avermaet lacked a bit and Lawless savored victory until Kamp emerged from the left flank as a spring. Victory to frame the Danish and leader's jersey for the British, although both with the same time.
If there were few incentives for the final day, with two men tied, it is expected even more emotion. There will be 175 kilometers between Halifax and Leed. Five levels wait for the cyclists again, the last only 20 kilometers of meta, another day for the strong men of the race to be seen. The wind and the rain are back in foresight, and the fans on the horizon. The Yorkshire Tour is a guerrilla war. This Sunday, last battle.
Photos from as.com