Julen Irizar: Murias 'classicomano' is tanned in Yorkshire
Julen Irizar, 24, lives fourth season as a professional. He is good at short-distance races and in the Yorshire Tour he has two TOP15s in a row.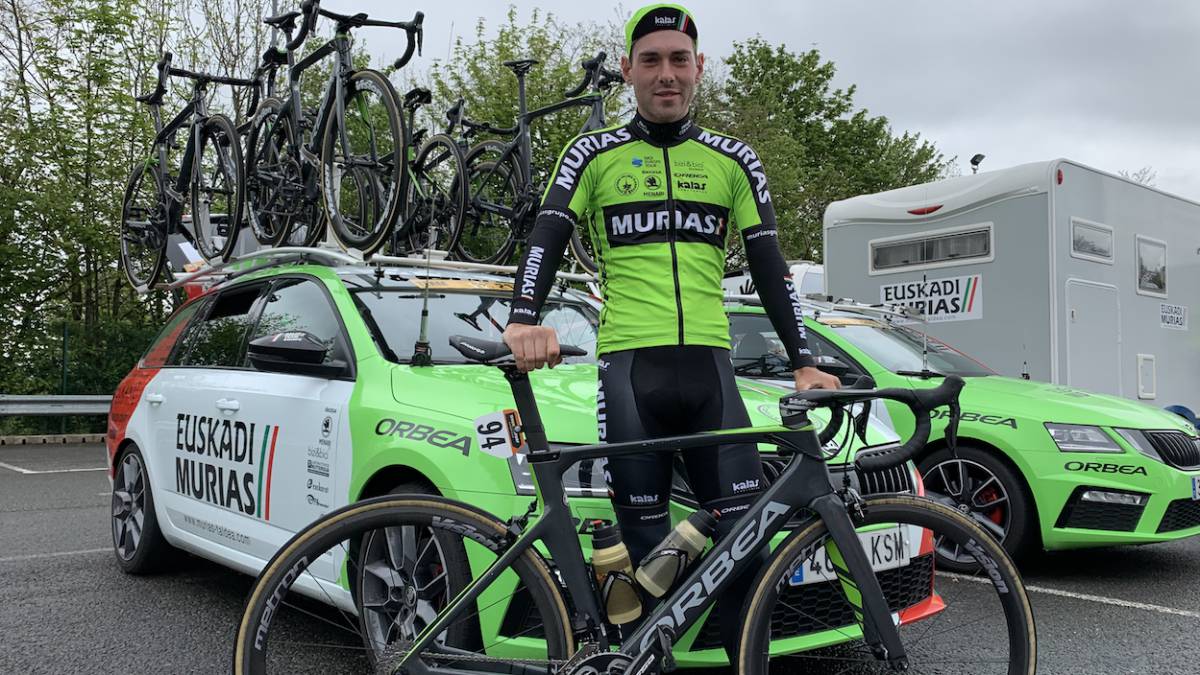 With 21 years Julen Irizar (Bergara, Basque Country) gave the jump to professionalism (in the month of July) with Euskadi Murias. Almost four years later, the Basque cyclist continues to grow and excel in races like the Yorkshire Tour, which he competes for the second year. In 2018 he learned and in 2019 he is beginning to show his head. Two stages and two 13th positions. "More than the result I'll keep finding my feelings and that encourages you to continue. I know the test last year and it's a guy, with narrow roads and short heights, which I'm good at and I like", He admits to Ace. He has two other stages left, and although he is cautious in his team they trust that he can surprise: "You have to be fine and have other circumstances in the race so that a good result comes out", he adds.
Irizar feels comfortable in the classic, careers in which it is important what one has learned, something that since 2016 has been increasing. "Debutar joven has given me experience. Know how the races work if they are one or the other, although later it may come out in another way. But that experience allows you to know how to behave and improve when it comes to training and taking care of yourself, "he admits. Precisely, in order to continue improving, he has had one of the best opportunities a few weeks ago at the Flecha Valona. " Personally I did not have a good day because a fault left me out, but otherwise it was very nice to be in a race with which you have dreamed since childhood" .
The invitation of your team, the Euskadi Murias, reflects the good work They are doing. They managed to attend one of the great classics of the year and for ASO, organizer of the Tour and the Vuelta among others, they begin to be one of the recurring sets (this year they were also in Oman invited). " That one of the biggest race organizers trust us and give us these opportunities is incredible and we are very excited. Running these races brings you many things sporting ", concludes Irizar before taking the start for a new day of the Yorkshire Tour. In 2018 he achieved his first professional triumph (Grand Prix of Portugal) and in 2019 he aims for more. The Euskadi Murias clasicomano looks high.
Photos from as.com