Jovic shines against Hazard
The forward beat Eintracht until Pedro equalized for Chelsea. The departure of Losftus-Cheek made the English worse.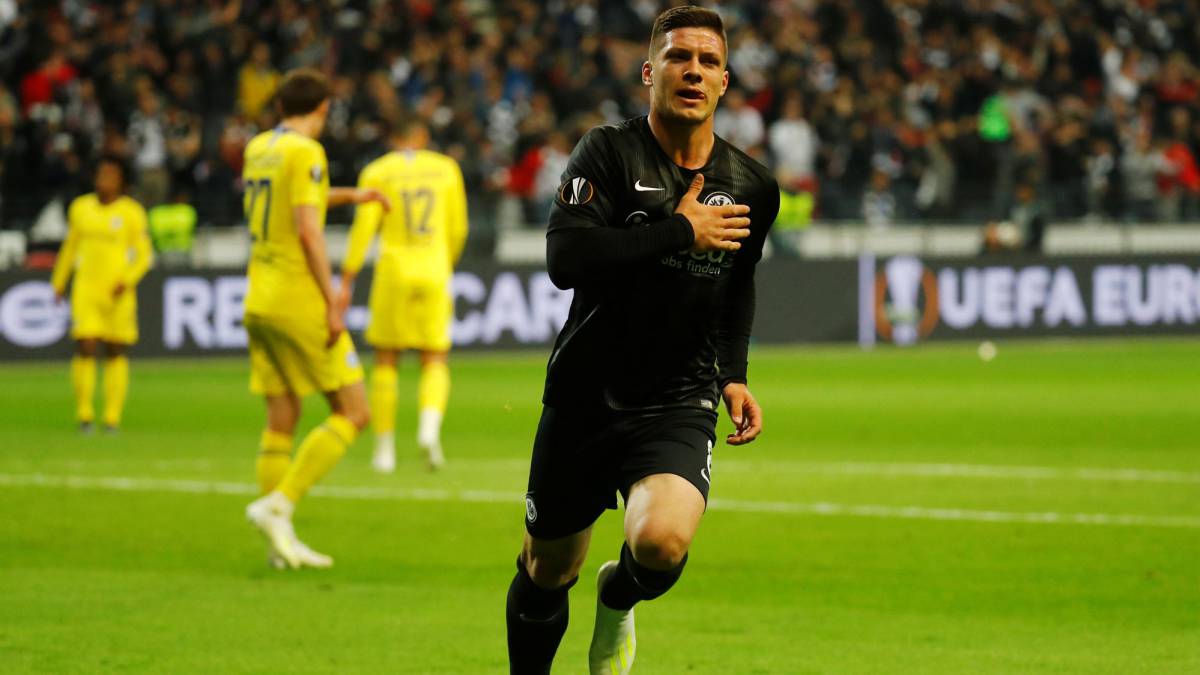 All eyes were watching the duel between Jovic and Hazard, two contenders for the front of Madrid next season, but Sarri only let us enjoy it half an hour. The Italian did not align his great star from the beginning and without the Belgian, the attack of Chelsea in the first part was monotonous, without surprises. The three central Eintracht were comfortable fixing Giroud without having to be aware that the blue 10 was fluttering around.
Who was from the start was Jovic, who again showed why they fight for him the greats of Europe . It was the lighthouse of Eintracht in attack and the one in charge of opening the scoreboard. In the Ecuador of the first part the Serbian led a counter of his team with two actions that portray the great player he is. First he opened the ball to the left wing where his teammate Kostic, a bullet, had a highway that took advantage to reach three quarters of the field and take a center to the heart of the area. There, Jovic, who had come running from the middle of the field, took out his best weapon, the shot : with both feet nailed to the ground, he threw his body forward to attack the ball and turned his neck to place the ball in the only place that Kepa could not reach.
With the 1-0 the German team took a step back. First he warned Loftus-Cheek, the best player of Chelsea, with two shots that went off by little and later, when Del Cerro Grande was about to point the way to the locker room, the young English flyer gave a ball inside the area to Pedro that the Spanish was in charge of sending to the bottom of the network with an accurate kick with the left leg.
After the break, the match was practically a monologue of Chelsea. David Luiz, twice, Loftus-Cheek, Giroud and Pedro were very close to turning the marker . The entry of Hazard in the 60 'gave the whole Sarri even more depth but despite this, the blues did not find a way to beat Trapp. The departure of Losftus-Cheek worsened a Chelsea that saw in the final minutes the Eintracht got him in their area, but did not create great opportunities to get something more advantageous for the second leg at Stamford Bridge.
Photos from as.com