Jorge Prado sweeps in Mantova and presses the MX2 World
He prevailed in the two races and Thomas Kjer Olsen took advantage of the failure in the first race to approach the leader of the World Championship which he has already only seven points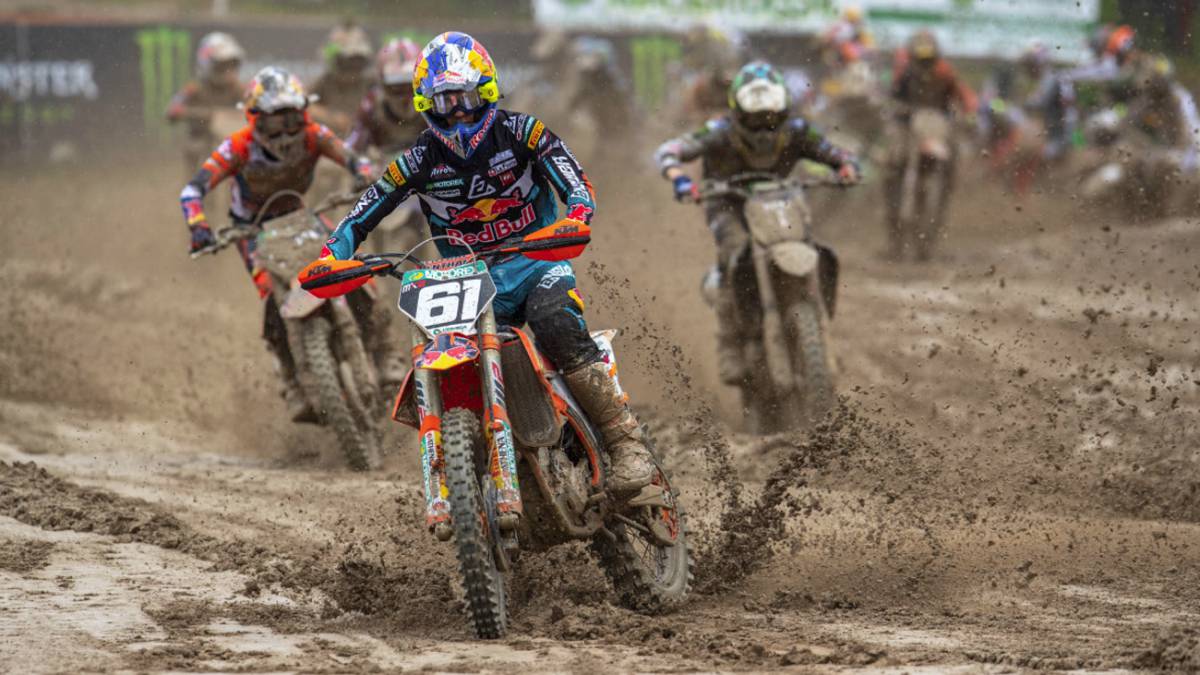 Jorge Prado continued in Mantova with his dominance and comeback in the MX2 World Championship after winning both races. In Mantova he took the first sleeve comfortably. He led from the beginning on the mud of the circuit the mistakes of his main rivals allowed him to open a gap.
In the fight for podium places Jago Geerts and Jed Beaton left Davy Pootjes without going up to the drawer. The current leader of the World Cup, Thomas Kjer Olsen, had problems in the first round, but he remade and managed to overcome until the sixth place, just ahead of Iker Larrañaga, seventh, with which Prado considerably reduced the disadvantage he had, until leave it at 10 points (185-175). "The circuit was fatal, but I'm very happy to have won, going first and see if I can repeat it in the second race," said the Spaniard after the first race.
The second session started with the track in worse condition, because the rain did not stop. Even so Prado began by making clear his intentions, marking from the start the fastest lap and taking the lead at the end of the round one. In the end the script of the first round and Prado was repeated, increasing the distance by lap, reaching 12.7 seconds, returned to win to push the World Championship, since it is placed seven points (207-200) of Thomas Kjer Olsen who finished second, while Tom Vialle completed the podium. Iker Larrañaga finished in ninth place.
The next round of the World Cup, on May 19 in Portugal.
Photos from as.com