Jordan, Dmitrovic or Cucurella could say goodbye to Eibar
The armored fief could be the scene of the goodbye of at least three indispensable players in the Mendilibar squad to this day.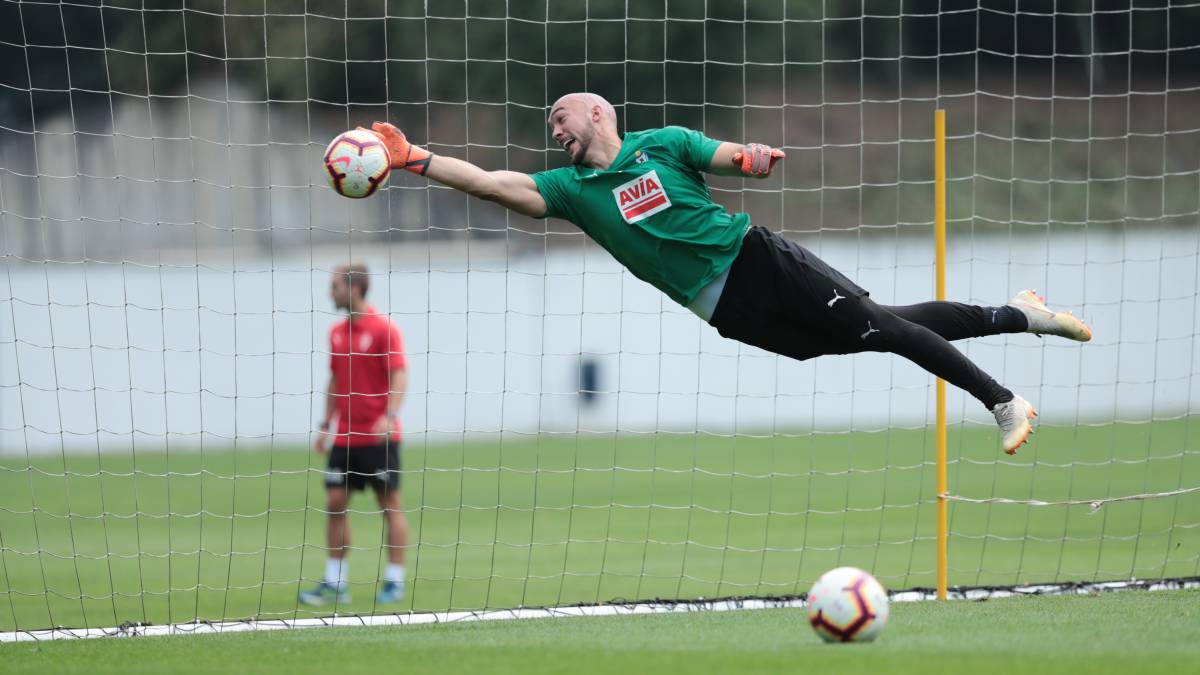 The last day of the Liga Santander against Barcelona will be very special. The great season carried out by the Basque team has provoked glances from higher spheres of football, which will lead, sooner rather than later, to more than one exit already taken for granted in Eibar. This is the case of players like Joan Jordán, Marko Dmitrovic or Marc Cucurella. Three men who have excelled in their role on the lawn, and who have left the bar very high in the fight for ownership in the team.
No doubt, the case of the Serbian goalkeeper and the Catalan midfielder are the most talked about among the fans . With offers from Sevilla already at Christmas, Jordán decided to finish the course here to continue growing as a player and reach its maximum level. It has not been the best stage of his season, but every ball he has touched has become a mixture of quality and danger for the rival defense. The good decisions and the temper shown by the Catalan in crucial phases of the matches make him a claim for teams that seek to strengthen their midfield, and in Eibar has long since taken for granted that a good offer will mean the departure of the player .
Dmitrovic could stop pots if they were thrown in goal direction. He said it Mendilibar barely half a year ago and at this moment this affirmation continues to be real. He is the most fit player to have finished the team's season, despite the injury that had him more than two months in the dry dock. Your role in the World Cup in Russia has already put it on the showcase, and the last matches played, which round off an outstanding season, make the Subotika one of the best goalkeepers in the world at the moment. He himself has spoken on several occasions of his future, ensuring that "if a good offer comes for me and for Eibar, which allows them to grow as a club", he would also leave.
Riesgo, Ramis, Diop and Skull are the unknowns most pressing for the fans, since they end contract in junio. A situation that, a priori, could suppose that the one of Barcelona is the last match of more than one of that list. The best positioned not to continue are Riesgo and Calavera, which have barely counted for Mendilibar. Ramis is another one that could go out due to his age and the injuries it brings, although it is a fundamental pillar in the locker room. It seems that the one that better has it for it will be Pape Diop, unquestionable holder and born fighter. Without a doubt, a more than possible farewell Sunday at Ipurua this week.
Photos from as.com