Jaylen Brown: "We were not prepared for so much circus"
"In the end everything fell apart." Smart does not find explanations to the year of the Celtics: "Sometimes what you train does not come out in the matches".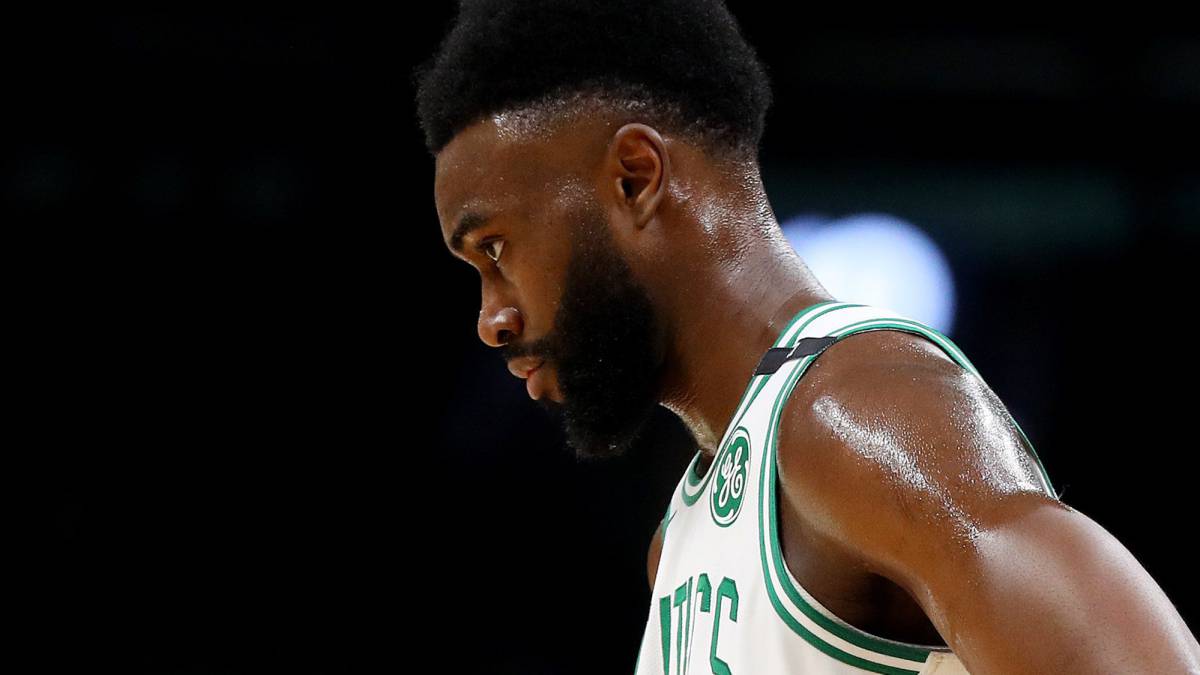 After the elimination against the Bucks on Wednesday, Thursday was a day of hangover and reflection in Boston ... and of end-of-season interviews and appearances before the media that missed some of the pillars of the team, such as a Kyrie Irving who He is in the eye of the hurricane and, although it is hard to believe, he may have played his last game with the Celtics.
Some others spoke, as Marcus Smart and Jaylen Brown. The first, who reappeared in the fourth game and could not do anything to reverse an inertia that was already definitely elevating the Bucks, he categorically denied that Kyrie, whom he defined as his "brother", has created a bad atmosphere in the dressing room or his leadership has not been positive: "That's bullshit." The bodyguard found it difficult to find explanations for the team's inability to straighten the course: "Sometimes what you do in training does not move to matches. Sometimes it is like that and you can not control it ".
Brown, meanwhile, was much more resounding. The forward of 22 years believes that, among other things, he was overwhelmed by everything that has surrounded the team in its third season: " I do not think anyone was prepared for this whole circus, so many media ... we have not managed to manage everything that. I have learned a lot, I did not know what was waiting for us and now my way of dealing with it would be different. We were not prepared for everything that was going to be this season, we did not have the strength to carry out the bad moments and in the end everything fell apart. "
Eso, they still trust in their possibilities and those of their partner Jaylen Brown, who has completed his second season, also without the brightness of his rookie course: "Jaylen is 21 years old and I am 22. It's really a blessing for us to have seen us in a team with so many aspirations and with an important role. The best is yet to come. "
Yes, the silence about Kyrie's future is total. If Gordon Hayward said it was not a matter of his concern, Brown settled him with a simple" will be what it will be ".
Photos from as.com