Inui did not play against Real Sociedad because he was injured during the warm-up
The canterano Paulino entered the call at the last minute.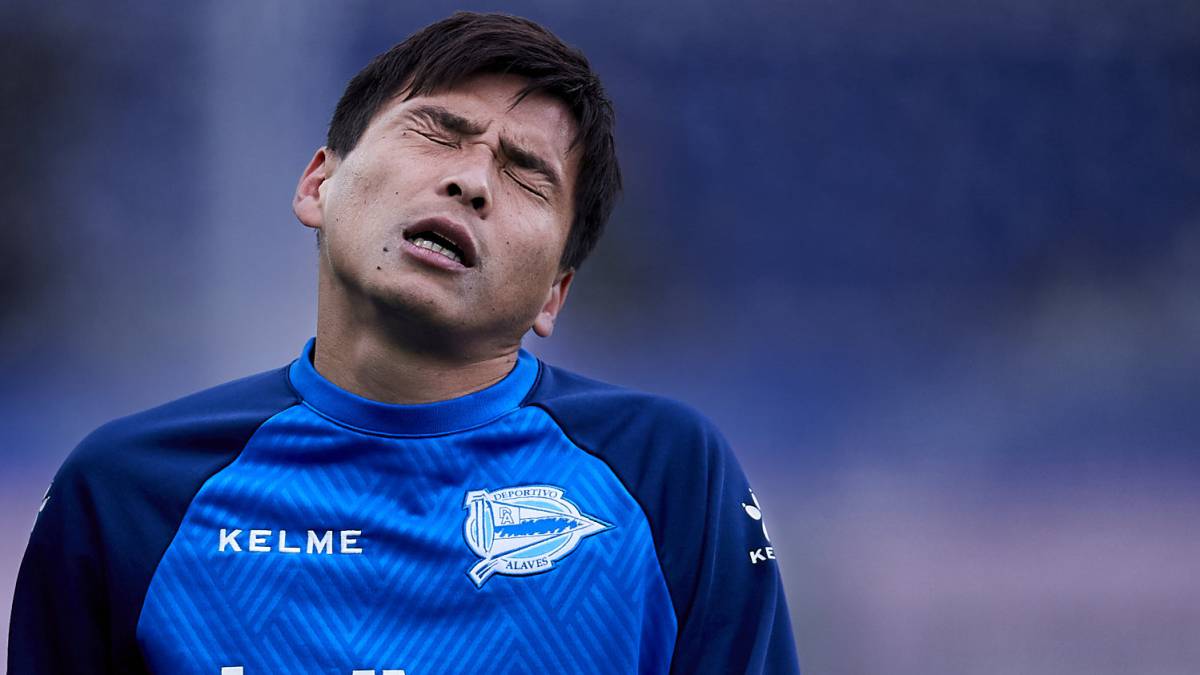 Takashi Inui has been losing prominence in the Alavés as well as the team itself. From the day the victory in Huesca, those of Abelardo add only 3 points of the last 24 possible. Three draws against Leganés, Valladolid and Athletic and five defeats with Atletico, Sevilla, Espanyol, Barcelona and Real Sociedad.
The Japanese has already played a few games without performing at his level due to a sprained ankle , which first took him out of the calls , then made him enter but in the second parts and, finally, caused a curious situation yesterday Saturday. It was planned that he could play against the Real but fell in the warm-up round.
The Japanese had to go to the dressing room and Abelardo was forced to call Paulino, player of the subsidiary who often trained with the first team on occasion. Martin returned to occupy the demarcation of right half point leaving his usual position of right lateral. It's something that happened last week in Bilbao. Inui, at least, could play a few minutes at the end in the Biscayan capital leaving the bank.
Following Burgui injury due to crossbreeding. Also Maripán (edema), Ely (quadriceps) and Rolan (breakage of fibers) . Alex Blanco has gone through these days a catarrhal process and could not appear before the Royal Society. The coach of Alavés, in any case, has barely used it after joining the winter market from Valencia B. He played a few minutes at the Santiago Bernabéu and a little more.
Photos from as.com