Ímola dart ?: "This track measures men and motorcycles"
After the cancellation of the second race of the Italian rain rally, Umberto Selvatico Estense, president of the circuit, defended the viability of his track: "It's a real track".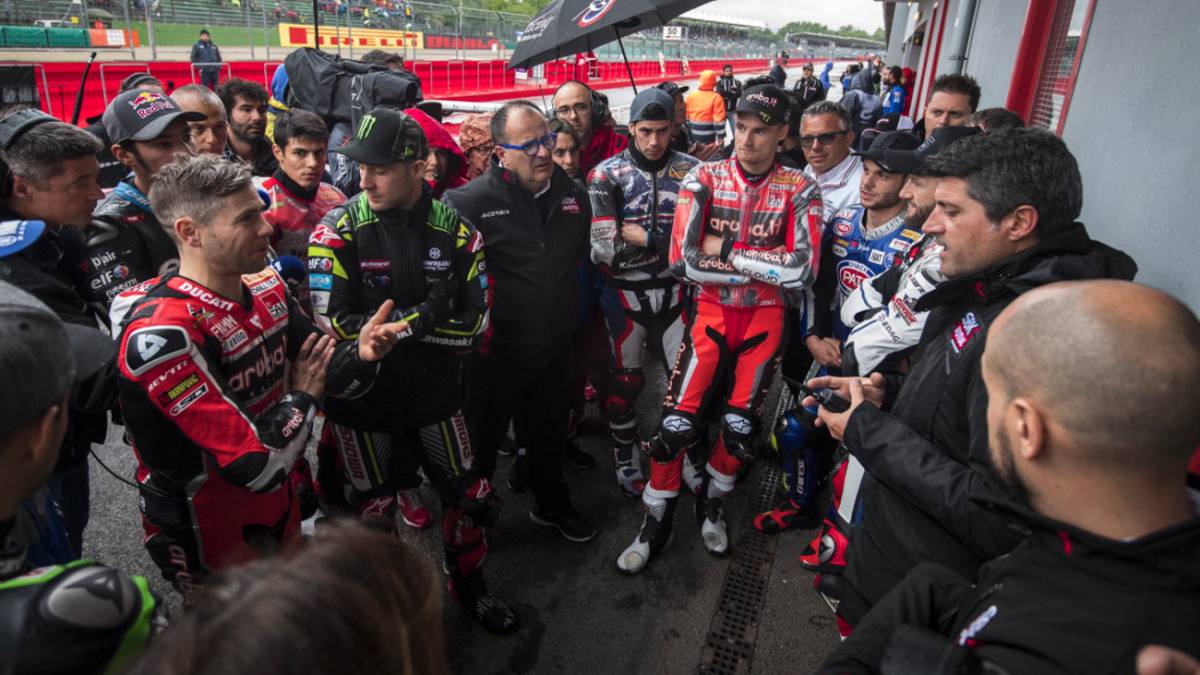 The cancellation of the second race of the appointment of Ímola of the World Superbike because of the rain, has brought the first reactions. From Kawasaki they recognize that all their pilots wanted to run underwater. Jonathan Rea, winner in the first two races, was visibly angry at the garage when Race Management canceled the race 2 and the SSP300 test, but then, after the time and con more coldly analyzed: "Overall it was a good weekend Unfortunately, , the third race was canceled due to the weather, I understand perfectly and I am sure we will have another chance ", said the winner in the Autodromo Enzo e Dino Ferrari.
Your factory, at the mouth of Guim Roda, Main Team of the Kawasaki team, hinted that they were e run supporters: "I do not want to position myself on the cancellation of Race 2, because the situation that was presented was very delicate, but I am very proud that Rea, Haslam ()" was disappointed cancellation, I felt comfortable in water ") and Dorna would like the situation to be corrected" .
An intention that collides The analysis made by pilots such as Bautista, Chaz Davies and Marco Melandri. El Spanish, leader of the World Cup, was one of those who after the return of recognition to Ímola under the downpour said that it was "impossible to run", and justified them: "When I did the tests (in which he rolled in water) la bike lost grip even on the straight, you can not run in these conditions ". Davies and Melandri (Yamaha), on the other hand, agreed in the diagnosis: the problem was not the water, nor the small rivulets that were formed in certain areas of the circuit; the real danger were "the walls" and its proximity to the asphalt.
Y at this point is when the circuit of Ímola is defended. Umberto Selvatico Estense, president of the Italian circuit, was clear in his arguments and defended the viability that the race had been played in the wet, as Race Direction declared before the cancellation: "The weather on Sunday ruined the chances of seeing a race between the Ducati de Chaz Davies and Álvaro Bautista and a stratospheric Jonathan Rea, who won the first two races.The track of Ímola, despite the controversy about the conditions of viability or not of the track in rainy conditions, always shows to be a real track, in which motorcycles and men are measured ".
Photos from as.com