How to watch 'Rush', the movie about the life of Niki Lauda
The 2013 movie can be enjoyed on Netflix, which has it included in its catalog. Daniel Brühl was the actor who played Lauda.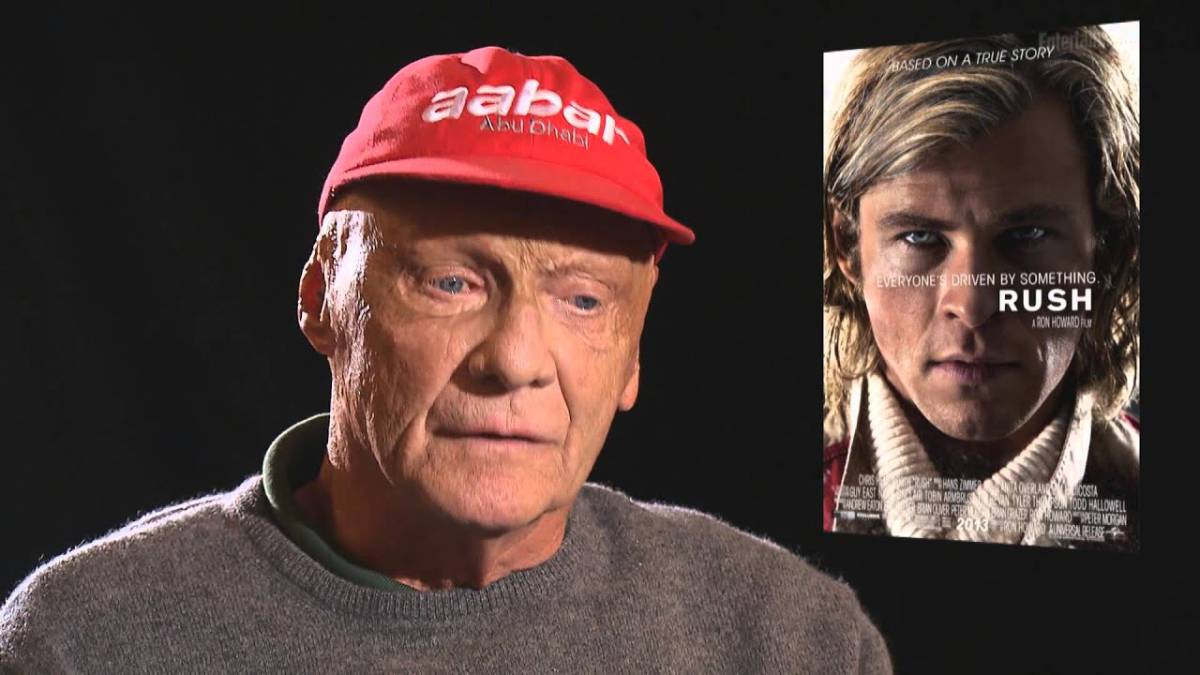 Today is one of those days that you get home and you like to enjoy 'Rush' the movie that tells the life of Niki Lauda and his rivalry with James Hunt. It also received the name of 'Passion and Glory'. Netflix is the place where you can find it. It is within the catalog of this platform on demand.
The director Ron Howard decided to take it to the cinema and it has become one of the best motorsports movies. In the film you can see the rivalry with James Hunt, a role played by Chris Hemsworth.
Daniel Brühl played Lauda
Daniel Brühl was the actor who played Lauda. He wanted to capture how was the great car racer who was living with him. "The first day I spoke with him, he invited me to stay in Vienna. Bring only hand luggage, if we do not understand you can return directly. I bought up clothes, I was happy that the movie was made ", tells the actor. Daniel wanted to say goodbye to Lauda from his Instagram account: "The bravest man I've ever met, not only because he was an F1 World Champion in the 70's and had the most incredible comeback in the history of the sport, but also because the way he treated people, always honest, straight ... Niki told you the truth in your face, no matter how uncomfortable it was, it was totally modest and incredibly fun, I learned a lot from him and I deeply admired him. You ran away in heaven Immortal peace. Campeón, we will miss you ".
Rivals and friends
The film was released in 2013, remembered the 1976 championship, but it is also the way of the two pilots towards a great sports career. "I knew James from F3, we were following more or less the same way to try to get to F1, our relationship was very good, and when I won the championship by 0.5 points, I told him I was happy that the champion was him and no other, "says Niki in an interview.
Lauda and Hunt, despite the rivalries, were very friendly until the death of English in 1993. Lauda has died 26 years after his rival. The two have left their mark in the world of motor.
Photos from as.com