Historic weekend for Atlético
Except for the first team, who stumbled against Espanyol, all the teams lived a weekend to remember, especially the Women's Athletic.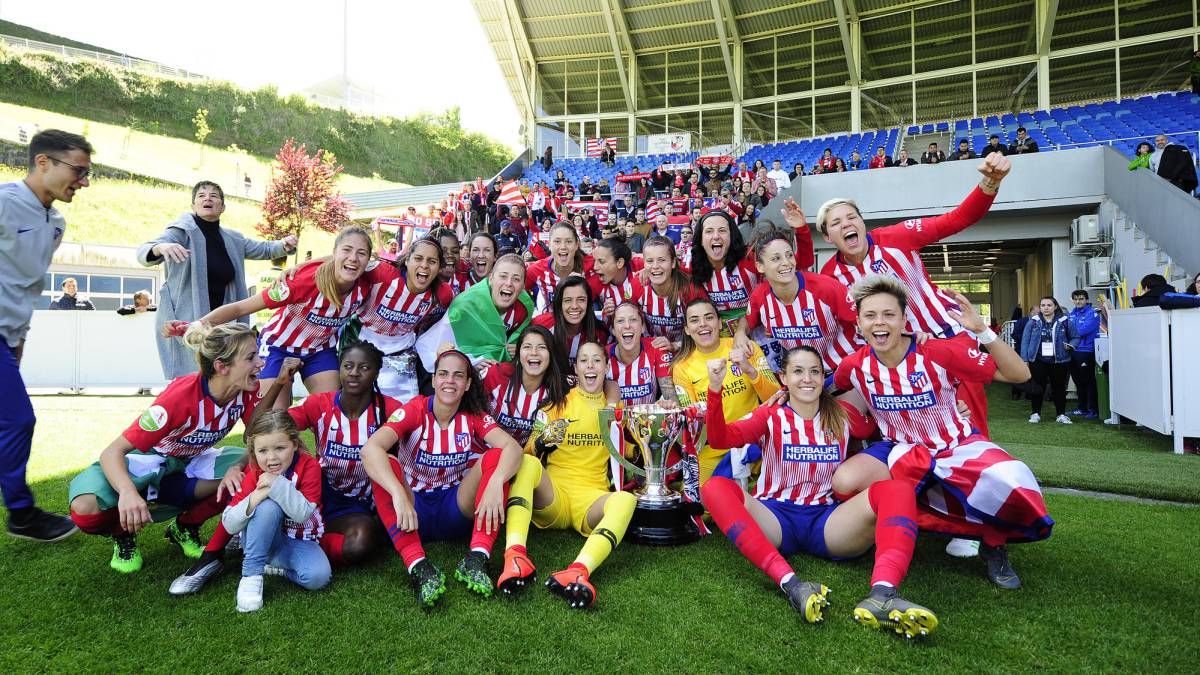 El Atlético has had a historic weekend, of those that the entity will not forget. The only one that failed was, interestingly, the first team, since those of Simeone lost clearly before the Espanyol and could not close the second Market Stall. But it was the only negative note. Sunday began well, since the branch of Óscar Fernández thrashed the Rapido and continues in the fight for promotion to the Second Division. The Atlético played a good game and kept intact their hopes of getting into the play-off of promotion. The rojiblancos depend on themselves and the goal of finishing among the first four of group 1 of Second Division B is getting closer. For the sports management of the club having a subsidiary in the second category of Spanish football is something very important.
Next, Atlético Femenino won the Real Sociedad 1-3 and was proclaimed Iberdrola League champion. With the help of Sánchez Vera the Madrid team reached its third consecutive league title. Three goals from Esther gave the victory to the Atleti girls. The Madrid club is made in this way with the trophy in property. Both Cerezo and Gil Marín commented on the club's website the importance of this new league title. "All the athletes are proud of you" . And the Madrid team can double, since it disputes the final of the Copa de la Reina, precisely before the Real Sociedad.
And already at dawn the Mexican San Luis Atlético to the promotion to the first division of this country. The Athletic of San Luis defeated to Dorados by 1-0, as much of Unai Bilbao in the extension, and reached the ascent, the great objective since the Wanda Metropolitan club decided to bet by the Mexican entity. Atlético will be present in an important football in America as is the Mexican. He was proclaimed champion of Clausura 2019, so he brilliantly closes his challenge to climb the first category of that football.
The subsidiary, the girls and the Mexican San Luis Atlético have made this weekend a historic one for the club from Madrid.
Photos from as.com