Hedwall unseats Thompson and Henseleit in Sotogrande
The Swedish returned to sign 70 strokes this Saturday and placed solo leader with -4. Parra and Alonso, -2 and at par, the best Spaniards and with victory options on Sunday.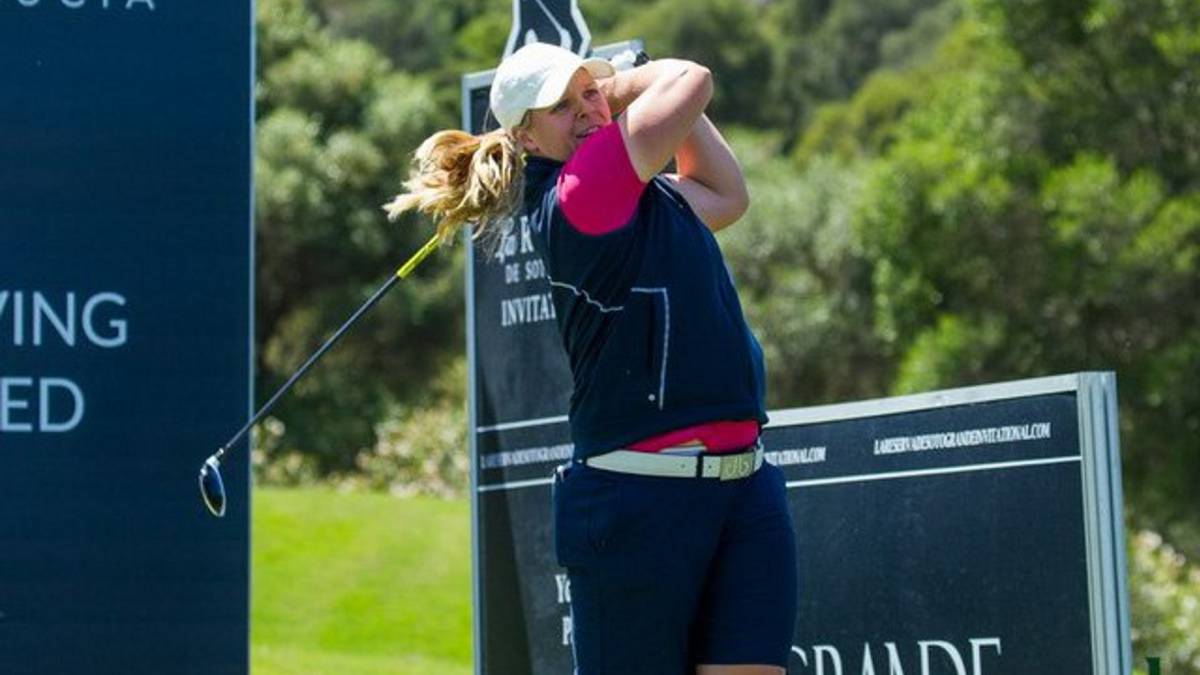 The Swedish Caroline Hedwall (-4) has been placed this Saturday as the solo leader of the Sotogrande Invitational Reserve tournament, of the European women's golf circuit, in the third and penultimate of the four days of competition in this field of the town of San Roque (Cádiz) .
Hedwall completed a similar route to Friday, with 70 strokes, s less than the par of the field, but took advantage of the puncture of all the rivals that preceded it to climb from the sixth position to the first . Three 'birdies' in the first part of the course, on holes 6, 7 and 9, served him not to lament for his only 'bogey', on hole 10, and present at the end a card that has led to the first place to one day of the end of the tournament.
As in the second day, the wind, although of less intensity, insisted on capturing prominence and caused an avalanche of alternatives and changes in the classification. Among the victims, the British Charlotte Thompson who went from leading the tournament to occupy the tenth place. Not in vain, this Saturday has made the tour of the La Reserva field with twelve strokes more than the first day, when he finished leader in solo.
Caroline Hedwall has behind a blow the French Celine Herbin, who climbed to second place from the third, and the young German Esther Henseleit, who started the day as co-leader and, despite starting strongly, suffered in the final stretch to be now tied for the second time. They are followed by two under par, the French Camille Chevalier and the Spanish Maria Parra, escorted in the classification by Carmen Alonso, seventh to four strokes of the leader Hedwall.
Other Spanish highlights are María Hernández, eleventh with +2, and Luna Sobrón , fifteenth with +3 and author of the best round of the day (69 strokes) with the English Eleanor Givens. This Sunday is scheduled the fourth and final day of this tournament, the first held in Europe of those who make up the international calendar of LET.
-Classification after three laps:
.1. Caroline Hedwall (SUE) 212 hits (72 + 70 + 70) (-4)
.2. Esther Henseleit (ALE) 213 (67 + 72 + 74) (-3)
Celine Herbin (FRA) 213 (70 + 70 + 73) (-3)
.4. Camille Chevalier (FRA) 214 (70 + 70 + 74) (-2)
Maria Parra (ESP) 214 (68 + 74 + 72) (-2)
.6. Eleanor Givens (ING) 215 (73 + 73 + 69) (-1)
.7. Carmen Alonso (ESP) 216 (72 + 70 + 74) (pair)
Olivia Cowan (ALE) 216 (68 + 73 + 75) (pair)
Daniela Holmqvist (SUE) 216 (70 + 75 + 71) (pair)
10. Charlotte Thompson (ING) 217 (66 + 73 + 78) (+1)
Photos from as.com