Hazard: "I think it was a goodbye"
The Belgian announces that he will leave Chelsea after winning the Europa League. He does not cite Madrid, but says his departure will be resolved in a couple of days.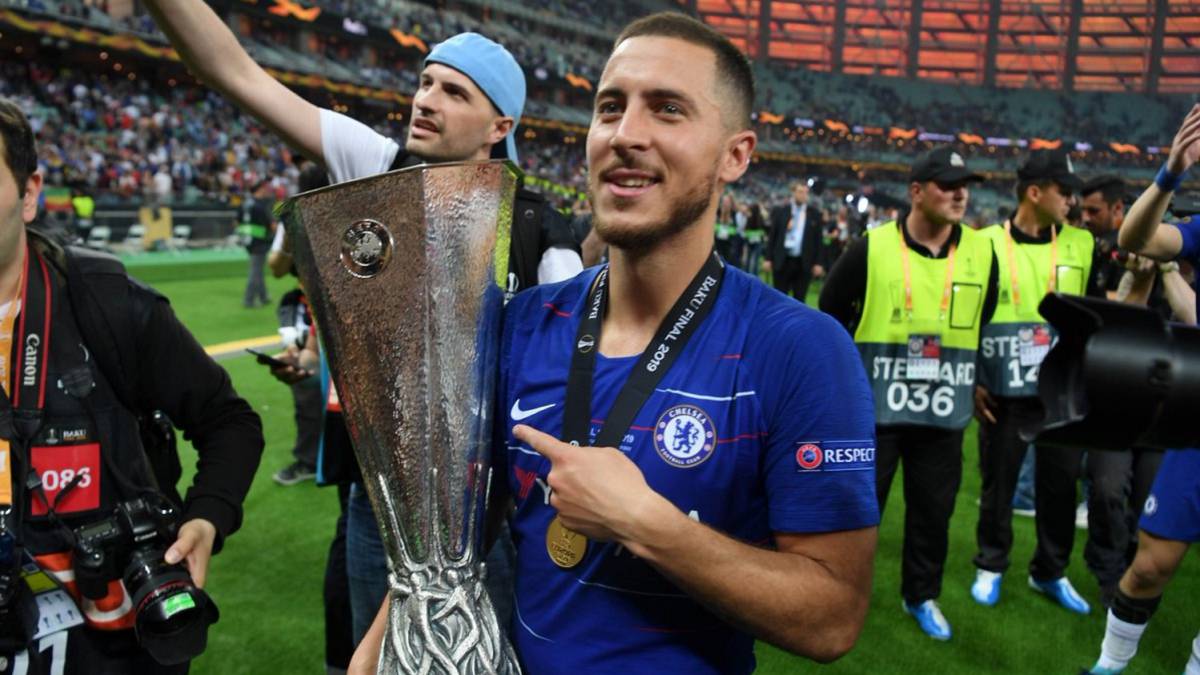 Eden Hazard confirmed that he will leave Chelsea this season and that he will sign for another team, although he did not want to quote Real Madrid. The Belgian spoke of an impending agreement in statements to the British chain BT Sport after winning the final of the Europa League.
A a question about his future, he said: "I can not say where it is still. My head today was in the match and we will decide it in a few days The decision, in fact, is already taken, I took it two weeks ago. Now the question is in the hands of the club A Now I have to wait for the two clubs. In a couple of days we will know more I think it was a goodbye. "
Then he added:" I fulfilled the dream of playing in Premier and there I was for seven years, it was in one of the best clubs in the world and is the time to look for new challenges ".
Sobre The match, he said: "It was a good match, in the first half things did not go as we wanted, we were very stressed by the nerves of a final. and great for a team. When we scored the first one, a great night began. We played very well in the second half and had the chance to score more goals. We control the match and it is a great joy to win this title ".
" The only thing that changed from the first to the second part was that we started playing as we know. We have good footballers and when we play collectively we can win anyone because we fight like no one, "he concluded.
Photos from as.com