"We have an objective that was practically impossible"
The rojiblanco coach welcomes the previous ones if Athletic finishes seventh "because they are better than not to qualify". Beñat does not enter for Valladolid because of discomfort.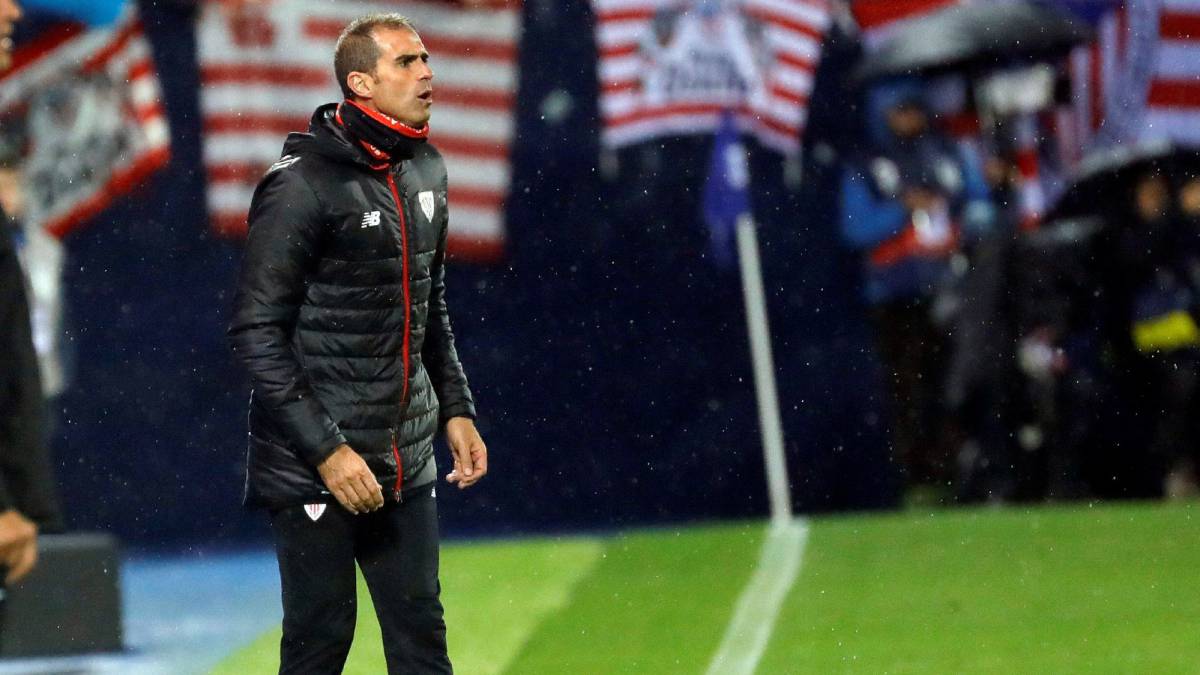 Beñat, with a contracture in the ischium that drags from the game against Alavés, is one of the outstanding absences in the list of 19 players called by Garitano for Sunday's game at Zorrilla against Real Valladolid. Susaeta, in the eye of the hurricane these weeks by the renewal process that is taking too long, also falls, but in this case by technical decision, something very significant: as soon as Ibai has been good, the eibartarra is already It has been left out. The citation has many novelties, as they return Capa, Dani García, Yeray and Ibai, who were injured or touched. And enters Nolaskoain before the annoyances of Yeray and Iñigo Martínez (last week Vivian slipped since Peru was sanctioned). Lekue, Kodro, Rico, Iturraspe, Remiro and Rico are left out. If the players are healing the discards are numerous.
Alkorta said that they were going to sit with Susaeta and that he was going to feel important but the signals that the technician issues are that he does not count on him very much, although he put him in charge and gave him one hour in the derby against Alavés. He justified his absence with the cliché that everyone can not enter, although he would like to: "I do not fit all, although I would love it". Garitano referred to the departures of Rico and Iturraspe's club after Athletic confirmed this week that they will not renew their respective contracts at the end of this campaign. "They are two players who have given a lot to the club and their behavior has been phenomenal, with two exemplary players in the behavior and in the day to day, we are sorry they will not continue and that cycle will be over, but It is the law of life, other young people will rise, nothing different from what Athletic has been these years. "
Garitano returns to Valladolid, where he lived his most bitter experience as a coach, as he was stopped with only nine days behind him . the seventh place is very close but in case of winning, the team would depend on itself to advance one more and avoid the previous three for the Europa League, although obviously the Atletico coach assumes that it is better to go through that wear than not stepping on the Old Continent. "We have an objective that was practically impossible. If we have to play before we will be happy. It is better to play them than not to qualify, but now we do not think about the previous ones. We have to try to win in Valladolid and get closer to the top positions, "he said.
Gaizka was quite brief when assessing that he was comfortable in Zorrilla despite the dismissal. He hopes to find a rival who" manages well the ball and has quality players; in key moments of the season they have lacked luck, but Sergio has done a great job since last season, "he said, adding that he expects a good Valladolid. For the coach deriotarra pucelano set emergency is a double-edged sword because in such a delicate situation "you have anxiety, but also the engine to stop because you know you have to win yes or yes." "We are going to find a very needy team, but we are in the same situation. We have at stake the European competition and we must equal in motivation and desire to Valladolid. We are finishing strong and fit and will try to finish as best as possible. They play to continue in First but we want to go to Europe ", he reflected.
The Atletico coach also emphasized the maximum equality that exists in LaLiga between almost all the teams and gave as an example the victory by 0-3 of Leganes on Friday in the Sevilla. "We are seeing how teams from below win at the top and with so much at stake it is difficult to prove the superiority of points. All teams are good and it is difficult to beat them. This match will be complicated, but we are also complicated, "he said.
Photos from as.com