Green: "We will never stop fighting, that is our philosophy"
Draymond Green congratulated the victory of the Warriors and his pass to the NBA Finals 2019. The power forward completed a triple-double (18 + 14 + 11).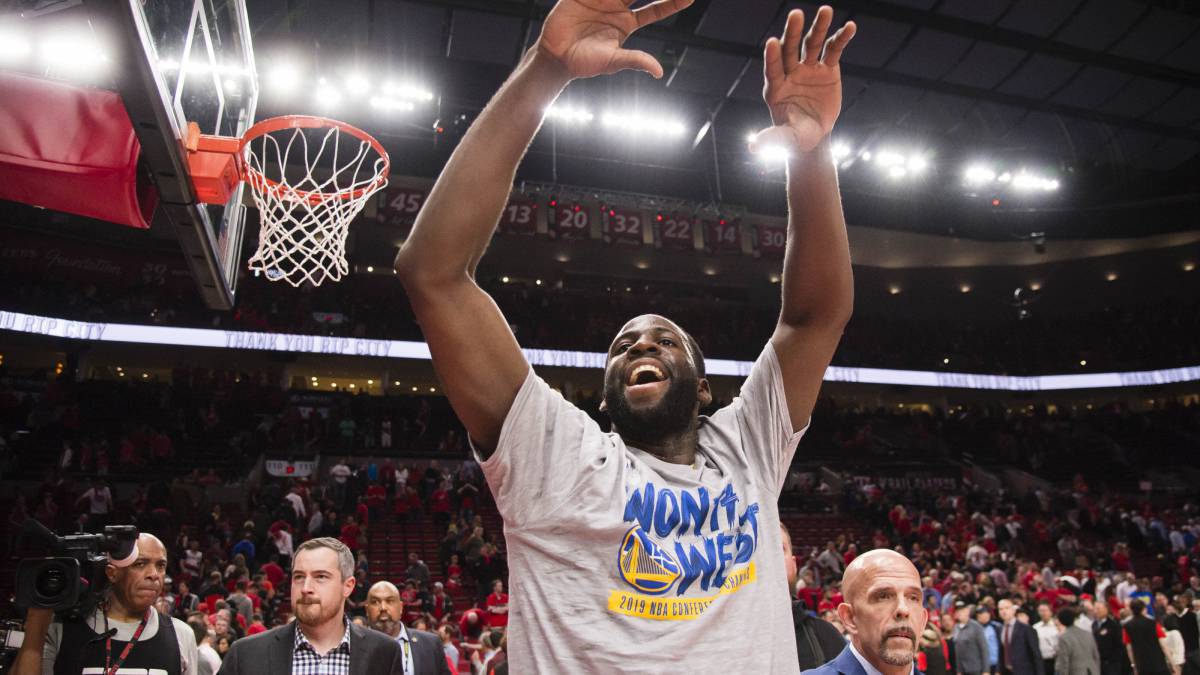 Draymond Green and Stephen Curry made history by being the first two teammates in the same game of the playoffs get triple-double.
They did after winning in overtime by 117-119 to the Portland Trail Blazers, visitors in the Moda Center, where they came back from a disadvantage of 17 points and reached the NBA Finals for the fifth consecutive time, something that nobody before in the Western Conference had been able to achieve.
"We do not care about the brand, what if we want to demonstrate in each game is what we are capable of doing on both sides of the field, regardless of the place or what the scoreboard says, "said Green at the end of the game in which for the second consecutive game he achieved a triple-double and reached eight as a professional.
Green finished as the best under the hoops to capture 14 rebounds, one more than he had Curry, distributed 11 assists and scored 18 points.
"The key to our triumph was once that we never stopped fighting, because that is our philosophy and team mentality," said Green, who also achieved the decisive triple in the absence of 39.6 seconds to complete the regulation time and that gave the Warriors the partial advantage of 115-119, which would be the decisive one: "They passed me the ball perfectly and it was not difficult to score" .
"We have players who demonstrated the great class they have as a professional by giving the face all the time when the team most needed them and they have earned the right to continue trusting all of them, "said Green when referring to the young players Alfonzo McKinnie and forward Kevon Looney, who contributed 12 goals each. with two decisive baskets in the extension.
Green said that with this type of players they will continue thinking about the future no matter what may happen to those who are injured.
"Now what What we are looking for is to win the title again and for that we will do all the necessary effort again, regardless of the opponent that is going to play, "said Green:" The goal is always to reach the end ".
Photos from as.com