Green laments the absence of LeBron in the finals: "As a basketball fan it's weird"
The player of the Golden State Warriors has spoken of the absence of 'The King' in the Finals, something that did not happen since 2010.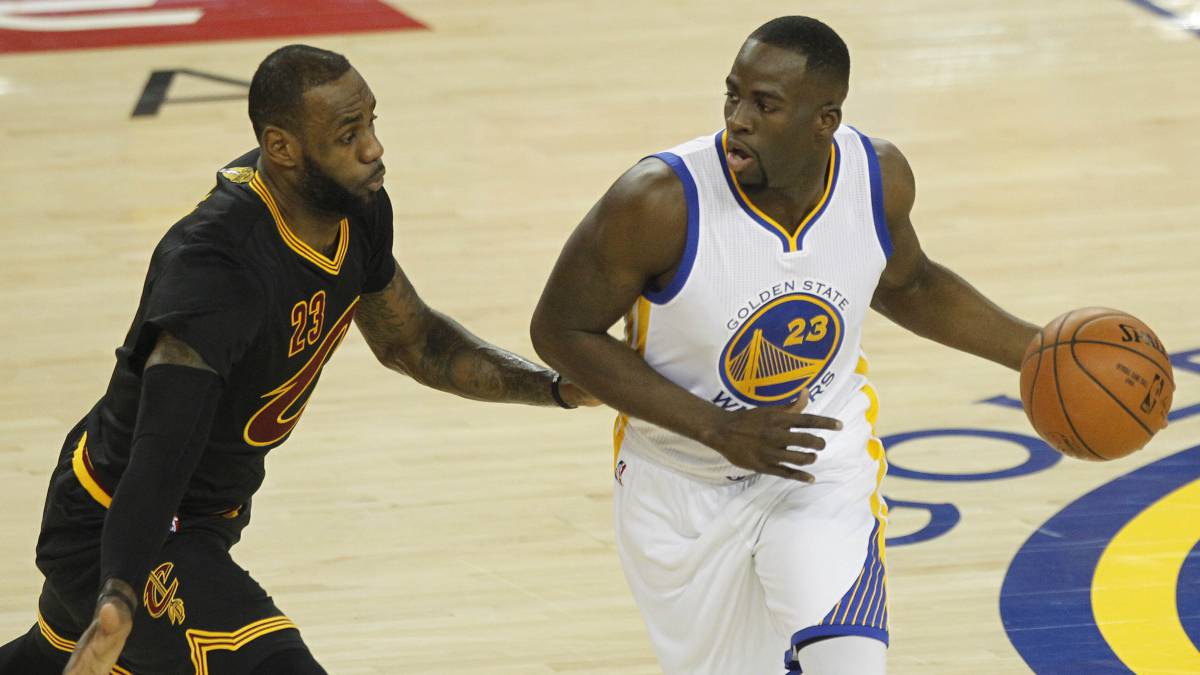 LeBron is not in the Finals. A rarity in this part of the season and something that did not happen since 2010, when El Rey would fall to the Celtics in the conference semifinals . That year, Boston played the tie for the title against the Lakers, team in which today resides James himself. The change of conference does not seem to have been particularly well to the star, who has run out of playoffs for the first time since 2005. And obviously, no rings.
Draymond Green, player of the Golden State Warriors, has commented on the absence of the four times MVP in the present Finals. Recall that the Oakland dynasty has its history linked to that of the former Cavs. Since they arrived for the first time in the elimination of the fight for the title, LeBron was waiting for them, a situation that would be repeated in the following three seasons. Final result: four consecutive finals, three for the Curry and company and one for the Ohio franchise, which would get the first and so far only title of its history in 2016.
"It's just weird," Green said on the subject in statements collected by Bleacher Report. "More like basketball fan than nothing: 'Damn it, Bron is not there' It's super weird You always enjoy the opportunity to play against a talent like that," the power forward continued, adding that it was a "paranoia" mental ", to know that in the present campaign they were going to have to play against an entirely different team.
This team is the Toronto Raptors. The whole of Canada won in the East finals to the Bucks 4-2 and may fight for the first ring in its history. They will do it with another forward, Kawhi Leonard, who has occupied the throne of LeBron and who will try to put an end to the dynasty of the Warriors and continue showing that he is one of the best players in the current basketball scenario.
Photos from as.com