Garitano: "Nobody said that entering Europe would be easy"
The Atletico coach lamented the lack of tension at the start in Zorrilla. "We remain optimistic, we depend on us," he said.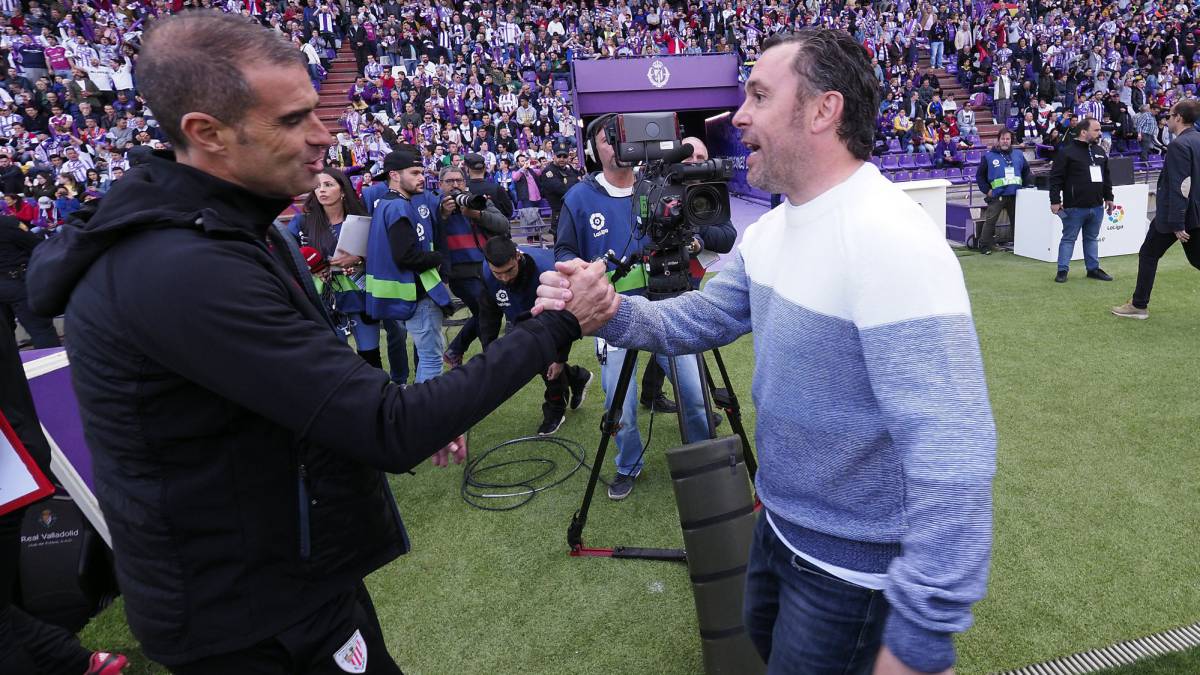 They left cold.
Nos have overflowed at the beginning and then it has cost us. In the end we could not score despite deserving it.
Seventh place is opening the door to many.
Nobody has been discarded. To get a place in a European competition you have to be there until the end, nobody said that this was going to be easy. The team ended up overturned, the ball did not want to enter. In the first 25 minutes they were better and got a great goal, and then we could not materialize the chances. We left bad, cold.
Apostó by a center of the field without Raúl García ... when he leaves many more things are generated. Why did Muniain start?
We wanted to hook up more play with Iker in the playmaker, we were taking out physical players lately and we lacked a bit of football, we had people strong enough.
When they scored they put Raul on heat. Did you think about changing him already?
You think many things but you can not rush, we were not plugged in as you should in a game like this. Then we have been able to do it. With the ball we suffer because we lose many and that generates you that you have to defend perfect. In the last quarter of an hour of the first part we were better and in the final stretch the ball did not want to enter when we had to tie.
They had a lot of driving ...
The aid with the two pivots has taken a long time, it was an anticipated move of Waldo, who plays from the outside in, they have not arrived ...
Do not the persecutors feel the breath? How does the team reach this final?
Well, we have been the best teams in recent days, we have Champions numbers, we are still optimistic because we depend on us. It is logical that there are people nearby.
Why did not Iñigo play?
Yesterday he tried and is not well, he has an infection in the bone, he can not hit the ball.
Photos from as.com