Garitano: "We are screwed but in days we will value what has been done"
The Atletico coach remarked that they deserved to have been seventh. He hopes that absence in Europe will not influence Aduriz's decision on whether to continue or not.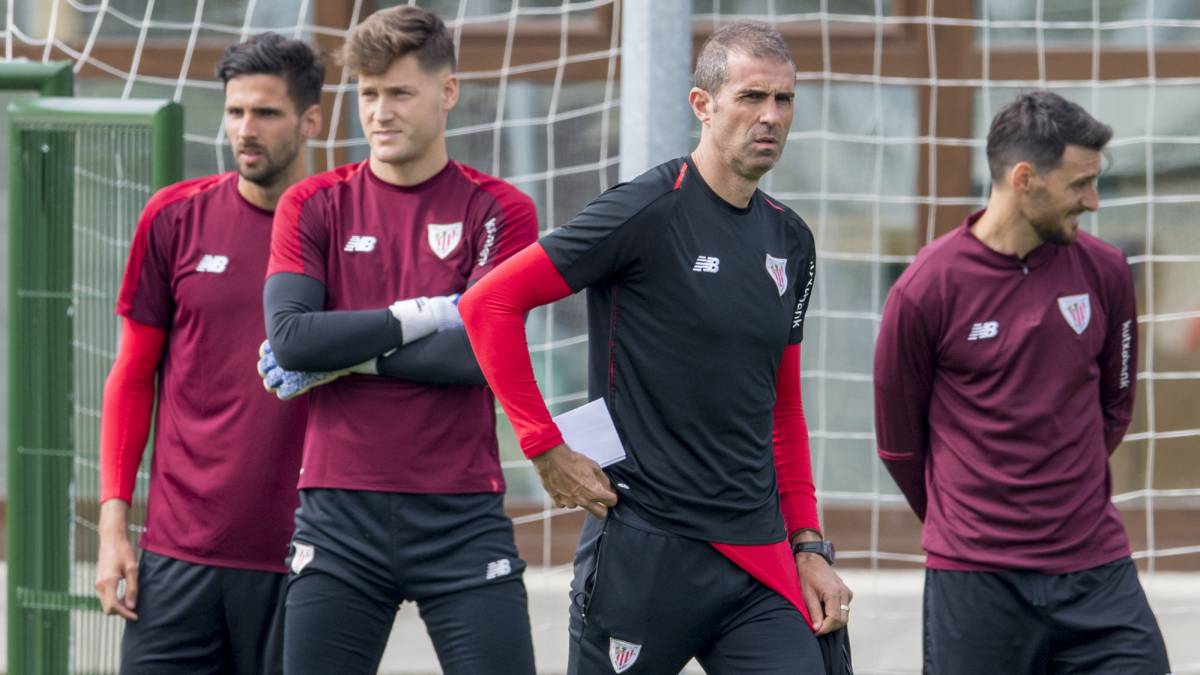 Garitano was crestfallen. If in his origins as a rojiblanco technician alluded to the flower that adorned him, it has withered at the most inopportune moment. He believes that the team dominated Sevilla and deserved a draw that would have taken him to Europe. "In the first half we did very little in attack, we lost the ball quickly, and although Sevilla have not done much, they have scored the goal and a header in a corner, in the second half we have been much better, we have gone to for the victory, they have gone down a lot in intensity and we have completely dominated and we have been very close to the goal ", analyzed.
How do you rate this season finale?
They are moments when you are fucked up. In a few days we will value what was done more. I am proud of the behavior of the players in recent months. We came from very low, from descent positions and we have come this far. It has been a shame. I think we would have deserved the draw, we were close.
What did you think about the penalty voided by the VAR?
Ya is over and we will not go into that. We tried, we finished the second half in the Sevilla area, but we did not score. We have lacked that tad of luck.
Why removed Williams?
When I pulled Aduriz is when we have been better. They were with the two pivots deep inside and we did not have space to run. We had enough people in attack with Raúl, Adu, Muni and Ibai.
There was talk of biscotto and ...
It is logical to talk, but when you've been in football for so many years you know it's impossible. The two teams have come out to win. "
Newly, Balenziaga was on the side in the eleven.
When I put him on other days he did not surprise you so much, it's a situation that we have repeated other times and it has gone well. 90 minutes because it comes from a month and peak of injury.I have tried to cover the right side of Sevilla, the goal has been precisely for that band.We have considered convenient and would have done it again.
This causes a change in the Planning for next season?
We had two plans, one if we entered UEFA and another if not, and unfortunately we will have to do the other one.Start well, from scratch and intend to continue in line with these months.
And in the template?
From some time we have been working on the preparation of the template for next year and are more or less the codas decided.
¿ It will be more difficult to convince Aduriz without Europe?
We hope that one thing does not depend on the other.
Photos from as.com