Fourth double of the Márquez brothers in the same GP
The Le Mans in MotoGP (Marc) and Moto2 (Álex) joins that of Japan 2017 (same categories), Holland 2014 and Catalonia 2014 (these two in MotoGP and Moto3).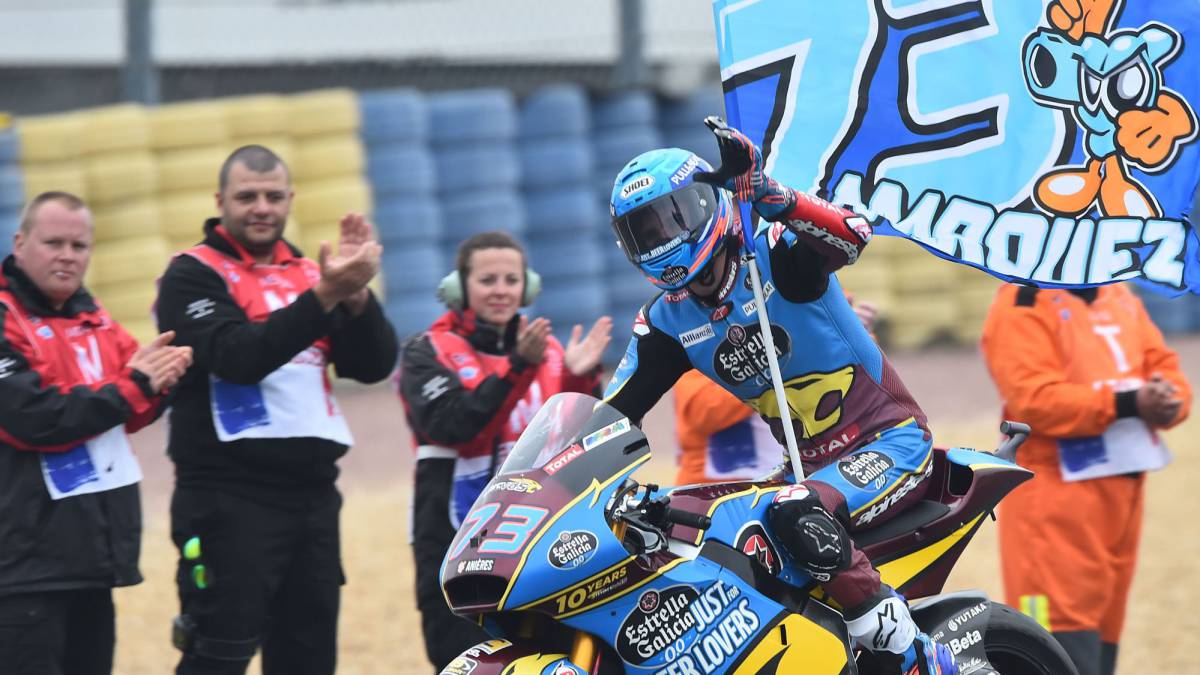 Marc Márquez and Álex Márquez became the GP of Catalonia 2017 in the first brothers capable of winning on two wheels in the same grand prize
. It is true that on September 9, 1951 the Milani brothers (Alfredo and Albino) were the first to win in the same GP, but one did in 500cc and one in sidecars, hence the nuance that differentiates the Márquez as the first brothers in doublet on two wheels. And now, with the French GP, they have already done it four times.
A year and a half ago, the last time they got it. It happened in the same categories as now, with the biggest in MotoGP and small in Moto
2,
in Japan 2017,
a very special day for the family because, in addition, Marc also achieved his fourth MotoGP title and the sixth counting the Moto2 and 125cc. The other two previous doubles of the ilerdenses date from the 2014 season, culminating in double titles, because Álex conquered that year of Moto3 and Marc the second of MotoGP. In magical season for them their victories coincided in two appointments, those of Catalonia and Holland. Ir
án for more this year and who knows if even for another coincidence of titles, because with his victory and the fall of Baldassarri in Le Mans, Álex has been fourth in the general to only 14 points of the Italian, so there is World with 14 races ahead.
Photos from as.com