Ferrari unravels in the third sector and Mercedes takes advantage
Bottas leads in Barcelona followed by Hamilton with the Ferrari to three tenths that yield in the twisted part of the track. Carlos Sainz, ninth after the Haas one lap.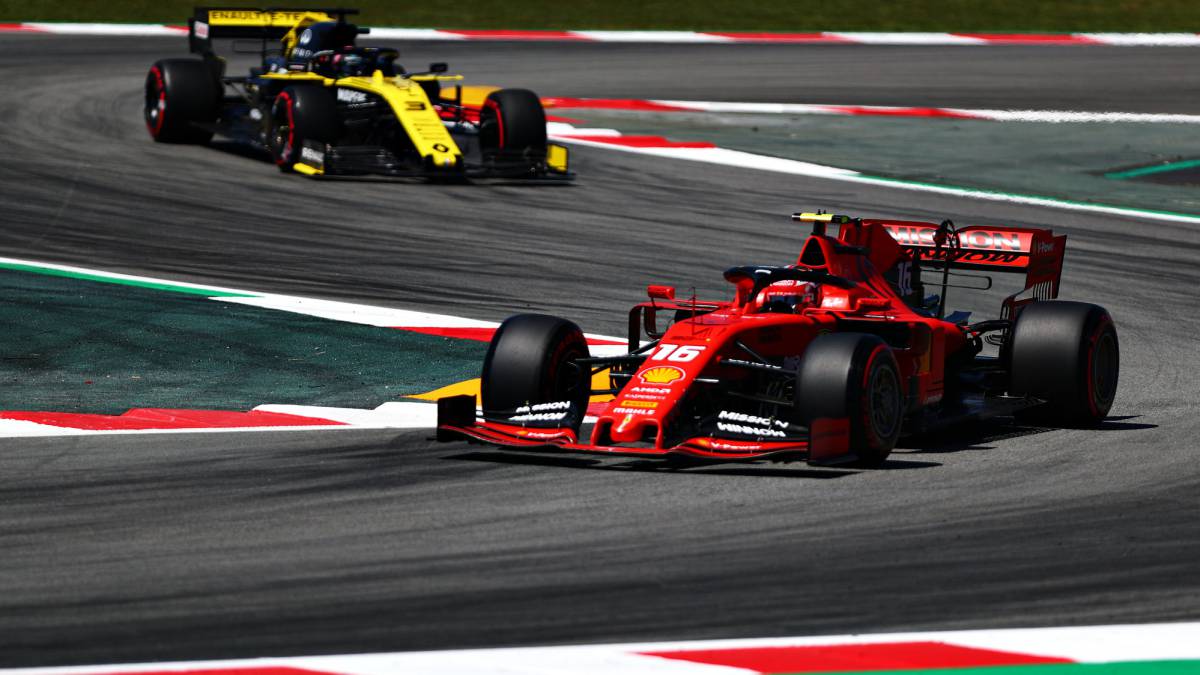 In the first sector of the Circuit, Leclerc and Vettel have two tenths of advantage over the Mercedes. It's the straight, the braking, the chicane and the demanding and fast curve three. In the second, Bottas and Hamilton recover one of those tenths, in the slow 'five' and the rise to the nine, in depth. In the third, twisted area of the stadium, chicane at very low speed and entry to the finish line, the SF90 unravels: four tenths of margin there has the W10 of Brackley. With that sangria, the pole is a chimera for Maranello and aspire to an overtaking on the straight, also.
So this time on Friday Ferrari does not take it, although it is fair to admit that the times (1: 17.284) have not yet lowered the 1.16.7 recorded in Montmeló Vettel with a compound C3 of Pirelli the last day of the preseason, with the coldest asphalt and a single-seater without evolving. For the classification, both teams are likely to keep a pair of aces up their sleeve. And probably, with all the meat on the spit, the outcome is the same.
Behind, Red Bull Honda still walks more than half a second and one lap is dangerously close Haas, who placed his two pilots sixth (Grosjean) and eighth (Magnussen), isolating the RB14 from Gasly. The Americans overtook Carlos Sainz, ninth with the McLaren, but it is already known that the black car flies on a lap and swallows tires in the race. His pace is worse than Carlos's. More worrying was to see Norris 16º: between him and Carlos, four tenths and six pilots, fall into Q1 or enter Q3. And that's saying that Pérez (Racing Point) made tests and just had occasion to mark a good time, was 18º.
Aunque with so many new parts and the increase in temperatures, it is difficult to draw conclusions. All the equipment incorporates aerodynamic innovations and many, also new engines. There have been problems in garages such as the Red Bull or even Mercedes: an oil leak turned off Valtteri's car in the morning. On Saturday, the new grid of 2019 will be organized, after the evolutions, in the circuit where the first one was set up, that of the preseason. And things can change in a few months: few expected a McLaren settled to fight for points. And less expected such an overwhelming dominance of Mercedes.
Photos from as.com