Ferrari does not control its power
They have the best engine of the current grid and the evolution that arrived in Barcelona gives them even more advantage, but the chassis does not respond to such a high level.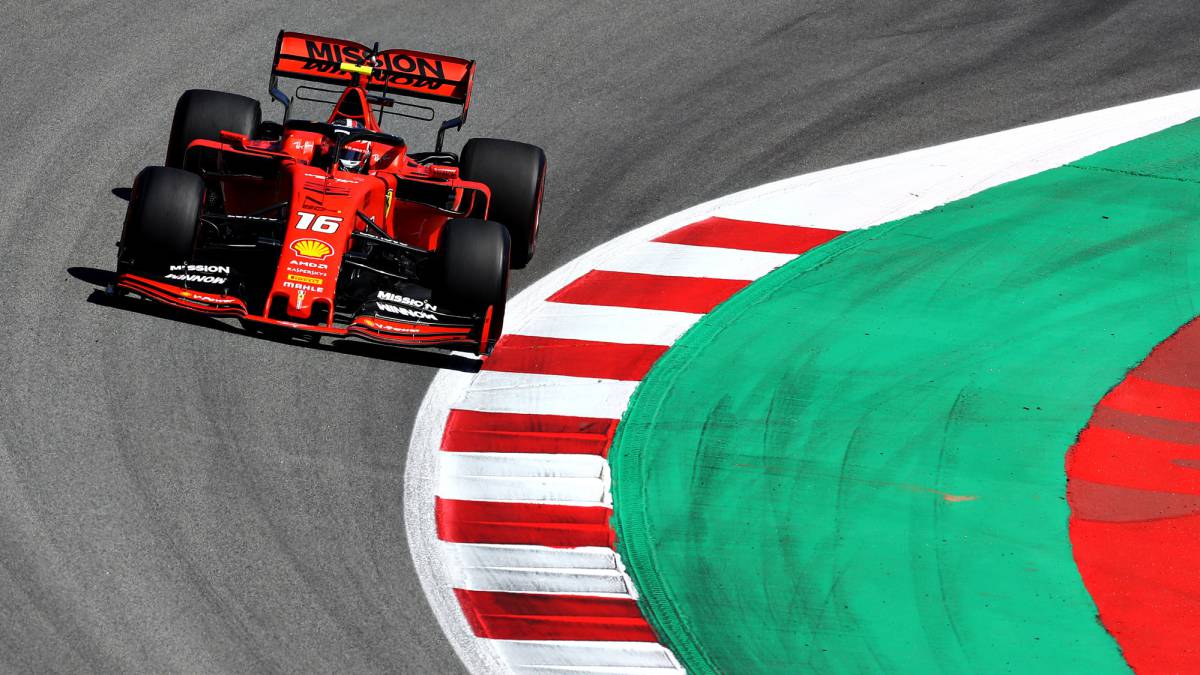 The engine that Ferrari introduced in Barcelona was to reach the grid two races later, in Canada. In Maranello they understood that it would be "useful" to have that extra power from the GP of Spain, although it does not have to be more functional in Monaco and even if that forces them to take penalties when the season is more advanced, because from the fourth engine there is sanction on the grill.
According to the figures, GPS and top speed, have the most powerful propeller on the grid: Vettel signed the best first sector of the classification (21,284, two tenths better than Bottas) and both German as Leclerc, the first and second positions were distributed in top speed on the straight line, on the finish line and at the first intermediate point. Charles crossed the 'speed trap' at 325 kilometers per hour in Q3, Vettel did it at 324.2 km / h. Bottas, author of the pole, stayed at 319 km / h. And one round also the Haas, and sometimes Alfa Romeo, have more benefits than their direct rivals.
"It has been a great effort to anticipate the engine program, we decided at the beginning of the season," clarifies Binotto, chief of the team. "We have to congratulate Mercedes, they have done a great job so far, but we can also work very hard, the season is long and we will not give in. The last weekend was disappointing because of the benefits and the race , we hoped to be able to fight and it has not been the case ", affirms the Swiss leader.
Regarding the technical novelties, nobody is still explained that the car has taken a step back in benefits, even that has been surpassed by Red Bull. Mattia: "The improvements work well." Regarding the power, the speed on the straight is good enough, but it is clear that we have weak points in the car that were reflected in Spain. It is up to us to understand them, work them and correct them to improve in the future, we can only go forward, that's what's left of that weekend. "
He said that the cause may be" even in the concept of the car ", because" there is not yet an answer and a hasty conclusion It could be a wrong conclusion. " But the best engine of the grid, what until now had been synonymous with title in the hybrid era (Mercedes has it since 2014), no longer implies superiority because of the aerodynamic change of 2019, which has readjusted the game board. And that Ferrari, for now, has not been able to interpret.
Photos from as.com