"I feel confident to have a good race"
Marc arrives at Mugello leader with seven points of advantage over Dovizioso and without relaxing: "Our rivals are always very strong here."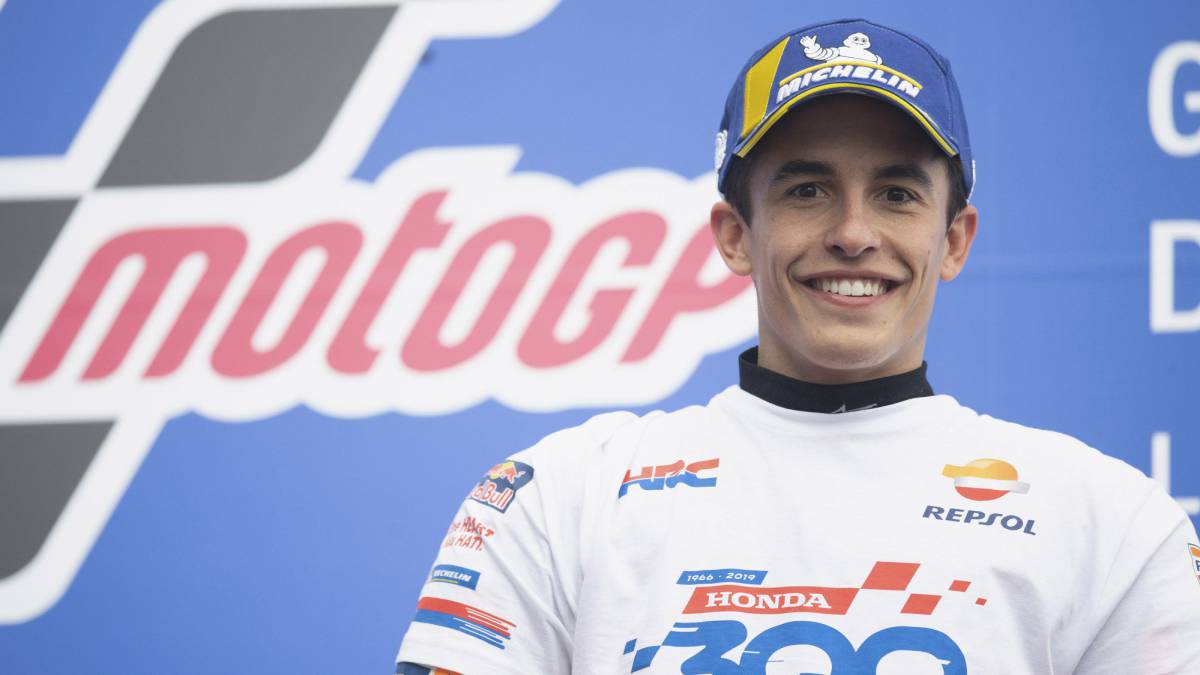 The Spanish rider of MotoGP Marc Márquez (Repsol Honda) has assured that he is "confident" in order to make a good race in Mugello, in the Italian GP that takes place this weekend, after his victories in Le Mans and in Jerez that placed him in front of the Championship with an 8 point lead over Andrea Dovizioso (Ducati). "If we continue working since Friday as in the last big prizes, I feel confident to make a good race", said the Cervera in statements provided by the team.
In this regard, he said that after winning the GP of France in Le Mans, with bad weather, trusts that Mugello has a few days of good weather. "After Le Mans, the first thing I hope for is that I have a good time in Mugello I like the circuit, even though I have not always achieved the best result", acknowledged. Márquez finished 16th in 2018 and sixth in 2017 in Mugello, although he was second in 2016.
In 2015 and 2013 he could not finish the race, and his only triumph goes back to 2014, year in which he won the MotoGP World Championship with his personal points record (362) and victories (13) in a single championship in the queen category. "Our rivals are always very strong in this circuit: on Sunday it can be a fun test", predicted Mugello's career, in the sixth round of the championship in which he will seek his fourth victory or at least hold the lead at front of the World.
Photos from as.com