The defeat of Athletic leaves the seventh place to three points. It is the second time in the Cornellà era that is less distance.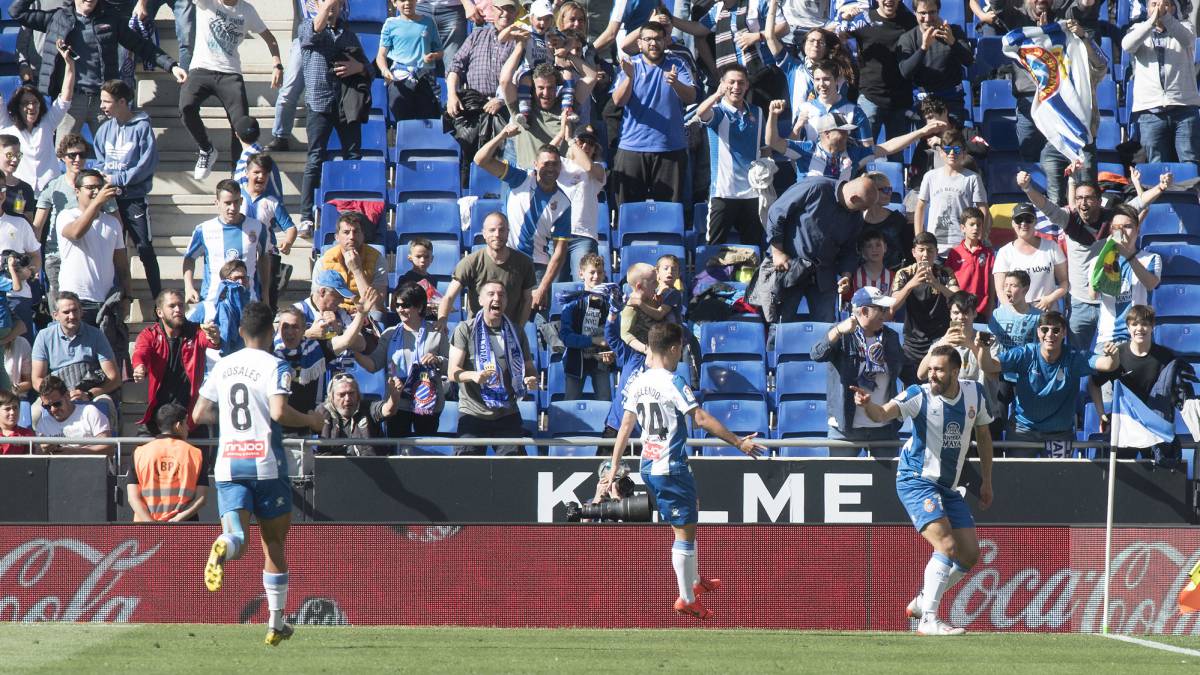 In day 30, Espanyol was nine points from seventh place. With two games to finish LaLiga, that shortcut can take Europe to three points. The defeat of Athletic in Valladolid (1-0) not only has stoked the last place of the descent, but also has opened the fight to shoot the last European bullet. In favor of Espanyol, apart from its good playing time and results, there is the difference of goals with the Basque team, in favor of Rubi (1-0 in Cornellà-El Prat and 1-1 in San Mamés) , so if the parrots win their two games, the Basques must add four points if they want to maintain that position. It is an incentive for the supporters that the blue and white team is still alive in the 36th day of the championship.
In three of the nine seasons played in the new stadium the team came with options to be seventh in the absence of two days to go. In the 2014-15 season, with Sergio González on the bench, the Blue and Whites were only one point behind, but finally fell definitively and ended up far from the European zone. In the 2010-11 and 2011-12 seasons, with Mauricio Pochettino, the team reached Day 36 at three and four points to be seventh, but again the options went through the sink.
The usual trend has been to live far from the seventh place. In the first course (09-10) Espanyol reached 11 points, as happened last year, while in 2016-17 was nine points away and the previous year to 12, as in the campaign 2013-14.
El calendar is another of the points in favor of Espanyol, which is measured to Leganés, who has fewer options to be seventh and already saved, and Real Sociedad, in a RCDE Stadium quite reliable. Athletic is immersed in the fight to avoid the descent and to get into Champions (Celta and Sevilla), as Alavés or Eibar.
A two days to finish LaLiga, the Rubi team is still one of the contenders to go to Europe . A goal that is now one step closer.
Photos from as.com