Enrich: "No player is essential in the locker room"
The striker, who wants to end the season with a victory against Barsa, values the season of "outstanding".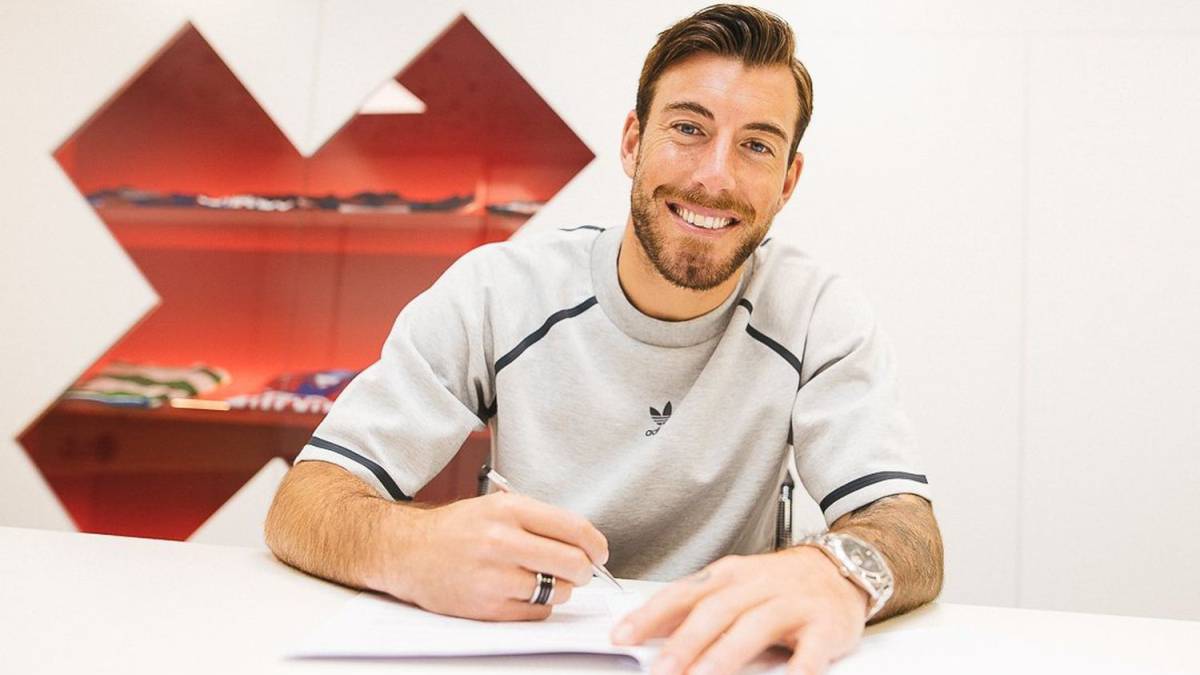 Last meeting of the season, with nothing at stake ...
"We are facing this week with great enthusiasm, wanting to finish the league very well. We will try to win with our weapons, as we have always done. It is in Ipurua and it is the last match ".
Although irregularity this has been one of the best seasons in the first.
" You have to value the season a lot, it has been very good. We started hesitant, it cost us at first, but we are very confident in what the coach says. We have been doing the same thing for several years and in the end we have not changed anything. You play with great intensity, you play as you train and we are a great team, a family that you have to value a lot because it is very difficult what we are doing ".
Se breathes quiet before Barcelona being saved, right?
" Getting the permanence missing two or three days is very complicated. We are seeing teams of great stature such as Villarreal that have played a lot at the last minute and that has to make us think positive. "
You have achieved that nobody sees you as the Cinderella of the category.
" Out I do not know, but in the dressing room we value very much what we are doing. We thought that everything would be fixed with 36-37 points and it has not been like that. We had to go to a Champions field to win and we won at Mestalla. We then beat Betis at home to ensure permanency. In the dressing room we know what we have suffered and what we have achieved, which is a lot. It may be the season that we have played the best football. We have done very good matches, but the results have not gone together. There have been worse seasons of play and it has stayed higher, that is the greatness of football. "
Ipurua returns to be a fortress for you.
" We are strong here, we have great confidence in our stadium and that has given us the permanence. The fans, although we are few, it shows. They clothe us a lot, we feel the heat and that is fundamental. The fans have always been with us and we hope to give them a joy. It would be very nice to beat Barcelona. Like every year, then there will be a party, but first you have to give everything to try to win or score. "
This Sunday you receive Barcelona.
" Play who plays, they are great players. It will be a safe competitive team, we hope that we will measure up to its intensity. Maybe they'll think a little about the Cup final, but even so it's a great team. It is very difficult to beat them. If we are playing against Barça year after year it means that Eibar is doing things very well because we are in the first division. "
They have the best player in the world. Are you afraid of Messi?
"I am very clear, I do not want Messi to play. I do not want the best player in the world. If it was on my team, yes, but as a rival I do not want it. It is also nice for the spectator to see the best player in the world here. "
Happy for the renovation?
" Many people thought they had half a foot outside, in the end we have both parties happy for that renovation. Other things, I feel very comfortable, valued, happy It is very important to feel very valued by your team If I have stayed here it is because I want to enlarge my four years of history in Eibar, things that may remain in my memory. in good line and to see if I can set the bar very high when I leave in the future. "
How has it been?
" At the beginning of the season I had a very clear idea of playing in England, it was not easy, but I have acted calm and sincere with the club that gave me all these four years, we have had very good communication and that is what has brought us to a good port, I have had very good proposals from the Premier League. I'm proud because it's a league I've always dreamed of. I thought a lot with my head and especially with my heart and Eibar also made a good effort. Money is not everything. Being comfortable and happy and prioritizing other things is what crossed my mind. I did not want to play in another team in Spain that was not Eibar. There has been the possibility of going to another league, but I am happy to be here, which is what I wanted. There is no fundamental player in a team, but in the locker room we all know that there is a fundamental person that is Mendilibar, which is the one that has taken us flying in these four years ".
Photos from as.com