Emery's Arsenal has lost 7 games by two or more goals
Arsenal have conceded 64 goals in 55 games, although in the Europa League they are showing their most solvent version: they have not conceded a goal in 9 of 13 games.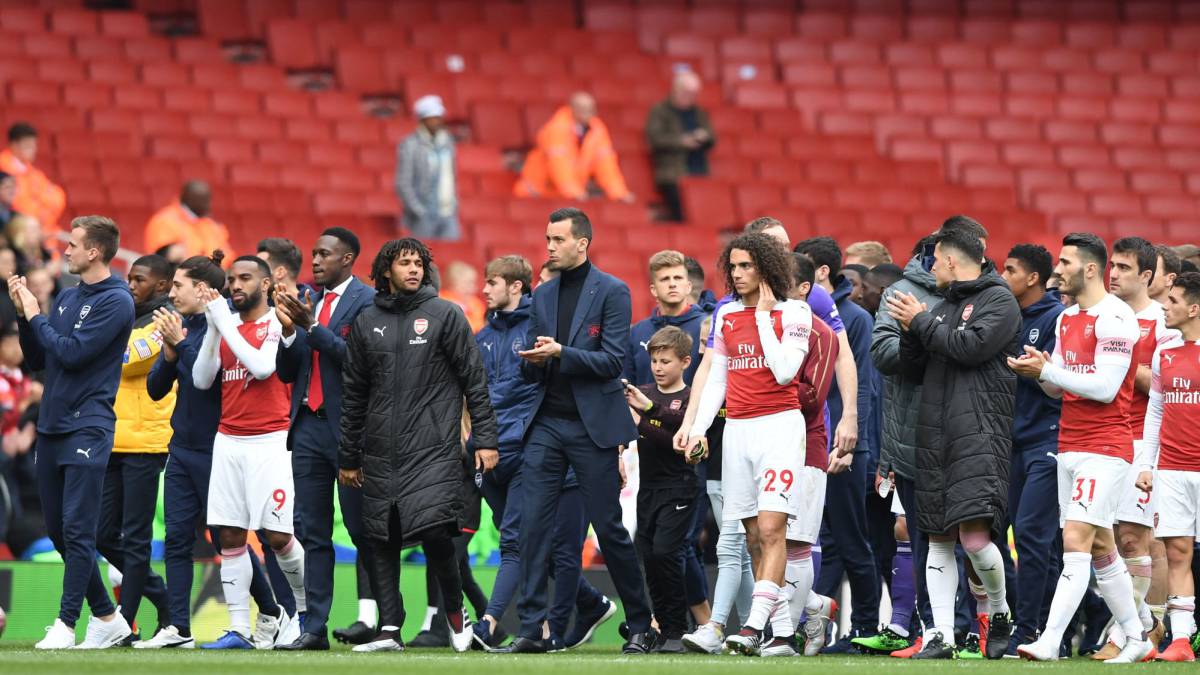 The Arsenal demonstrated last Thursday at the Emirates Stadium that has stuck. But also left record during several phases of the game that suffers in defensive work. Arsenal has conceded 64 goals in 55 official matches with Unai Emery (1.1 per game) and five of those matches resulted in results that would qualify Valencia for the Baku final and two others with which minimum would force the extension.
The Arsenal lost in the Premier League by two or more goals against Manchester City (0-2 and 3-1), Liverpool (5-1), Wolverhampton (3-1) and Leicester (3-0). In addition, Emery's team was eliminated in the FA Cup and in the EFL Cup by individual results that would allow Valencia, in the worst case, to reach penalties ( Manchester United , 1-3; Tottenham, 0-2 ). Valencia, meanwhile, has managed 11 throughout the season that would serve to match the tie or qualify, four of them in Europe: Young Boys (3-1), Celtic (0-2) and the first leg and return of its duel before the Villarreal (1-3 and 2-0) .
In Europe it is seeing to the Arsenal more solid
The Arsenal, it is necessary to say, is giving its more solvent version in the Europa League. In the competition European, the London side have only lost two of their 13 games (plus a draw) and in 9 of those games they left their goal clean. Only twice they received two or more goals (4-2 in their victory against Vorskla in the first game) .
The Arsenal, curiously, knows exactly what Valencia has to do on Thursday. They already had to come back in the Emirates 3-1 in their tie against Rennes in the round of 16. They won the Emery by 3-0, with two goals in the first fifteen minutes.
Photos from as.com