Duel between Raptors and 76ers: historic for Canadian TV
The last duel between Toronto and Philadelphia, which was defined with an agonizing shot by Kawhi Leonard, went on to the annals of Canadian television.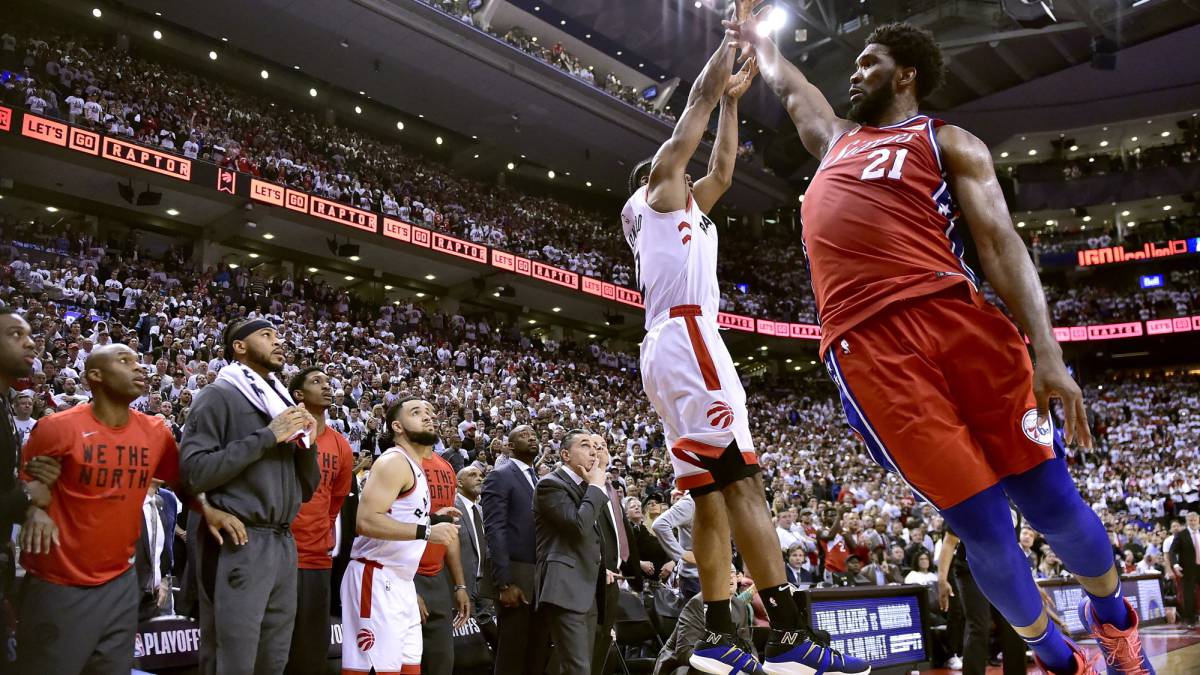 Kawhi Leonard's basket with the clock reaching zero represented the first basket of these characteristics to win a postseason Game 7. However, this was not the only record that was imposed in the meeting.
According to Sportsnet, Canadian television network, the duel between Raptors and 76ers made at the Scotiabank Arena, became the NBA most watched game in history of the television of Canada.
According to figures of the television, the meeting reached an average of 2.2 million spectators. Additionally, at the time of Leonard's shot there were 3.8 million people watching the game on television. It was also reported that around of 5.8 million viewers witnessed some part of the encounter.
Previously, the record was maintained by Game 4 of the 2016 Conference Final, when the Raptors beat the Cavaliers to tie the series to two - Eventually Cleveland advanced in six games─, which was seen by 1.8 million fans s.
In outlook, the most watched match during the regular season was on February 22, when Spurs traveled to Toronto, in a duel that represented the return of DeMar DeRozan to Canadian soil. This game had an average of 710 thousand fans.
Finally, it was reported that During the entire series against Philadelphia, Sportsnet achieved an average audience of 1.3 million spectators, representing an increase of 113 percent in relation to the playoff duels who held the Raptors in 2018.
Photos from as.com