Ducati will present a new image in the French GP
The Italians will remove the advertising of 'Mission Winnow' from their fairing and their riders will have a personalized decoration in the Desmosedici.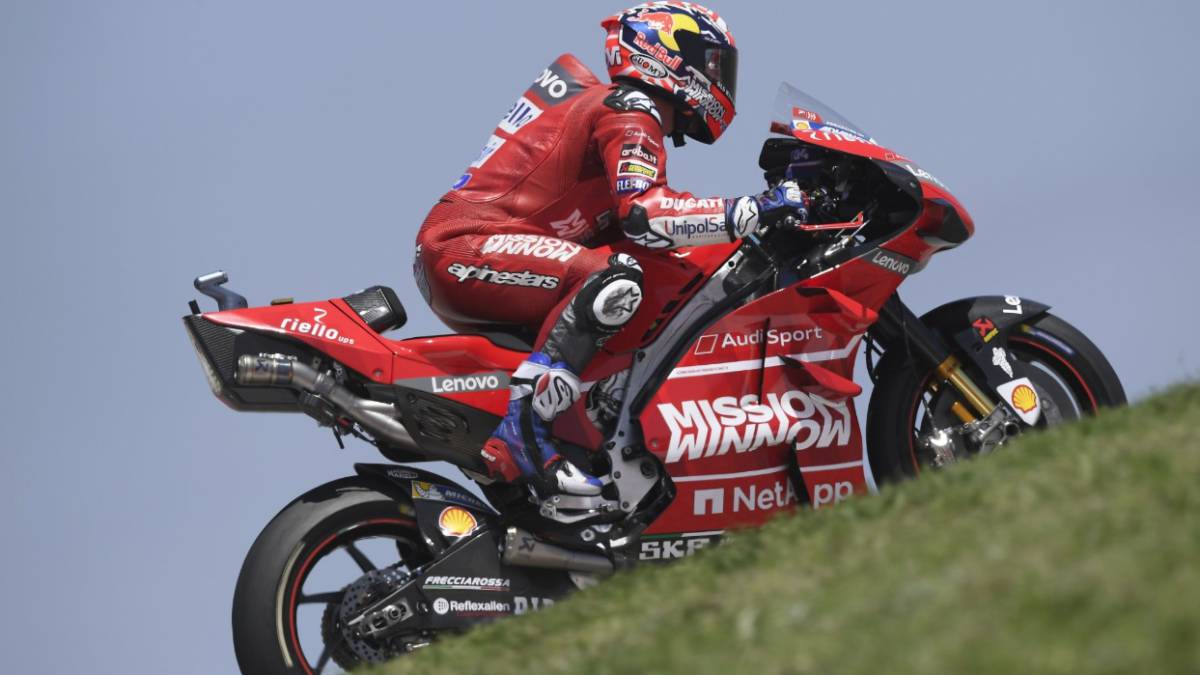 Ducati will wear a new image during the weekend in Le Mans, , because of the anti-tobacco regulations imposed at the advertising level by the French authorities. Its union with the tobacco company Philip Morris, which shines on the fairing of the Desmosedici with the logo of 'Mission Winnow', given the impossibility of giving visibility to any brand of cigarettes, can not be sponsored on the Gallo- route even though its Represented has assured in a statement that "does not advertise or promote any of the products" offered by the tobacco company.
However, as happened with Ferrari in the GP of Australia and as will also happen with Borgo Panigale in that same appointment , and maybe also in the Italian GP after the Italian National Union of Consumers (UNC) filed a complaint to determine the legality of any sponsor related to the world of snuff, of Bologna will have to sacrifice their sponsorship of the motorcycle and also of its official name, in a weekend where they will compete under the name of 'Ducati Team'.
While that the F1 team chose to commemorate its 90th anniversary within the 'Grand Circus', in the world of two wheels will be the riders, Andrea Dovizioso and Danilo Petrucci who decide the new image of the GP19 for this appointment. They will be responsible for designing the decoration that will look in the space of the fairing that occupied 'Mission Winnow' and according to Miroslaw Zielinski, president of science and innovation of Philip Morris, this idea is an opportunity to show your appreciation towards Andrea and Danilo, in addition to "improving their personal visibility" . A dream come true for Italians, who are eagerly waiting to "discover how it will look" the new Desmosedici.
Photos from as.com