Dongil will take over the subsidiary after the departure of Cembranos
Until now technical Youth A will direct the subsidiary 19-20. Dongil will relieve Cembranos, historical player of the Strip and coach of the B the last two years.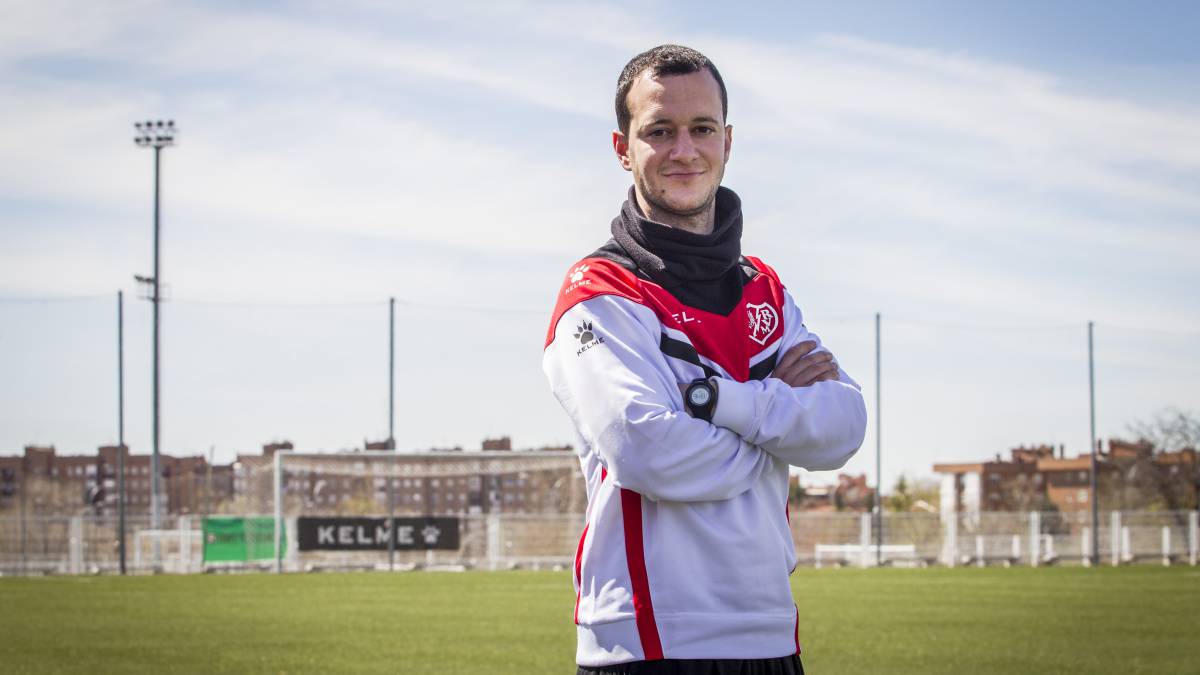 "Luis Cembranos stops being Rayo's coach B. From the club we want to thank him for his dedication and dedication, we wish him the best in his next stage". Rayo announced his departure on Tuesday. The historic player of the Strip took the reins of the subsidiary in summer of 2017 and, in his first season in front, the B got into the playoff of promotion to Second B and fell into the hands of Ejea in the first round. Your good paper earned him the renewal for one more season. This 2018-19, the franjirrojo branch finished seventh, staying at twelve points of the promotion. Now it will be Angel Dongil, coach of Junior A so far, who will assume the reins of B this season. His tenth in the entity.
"My stage in the Rayo B is finished. Simply to thank everyone, especially those who have ALWAYS trusted in me. To the players and coaching staff for having managed to be a TEAM already employed , family, friends, followers, etc ... that have made day to day easier My recognition to the technicians of the house for the great work of these years squeezing resources to the fullest and defending the strip with courage. A door closes, opens a world of possibilities El Rayo always in my heart, "confessed Cembranos in Social Networks.
Luis Cembranos puts an end to this new cycle in the Ray. A club where he made history as a player. The midfielder arrived in Vallecas in January 1999 and there he dressed the Strip for six seasons. Throughout that time, he achieved a promotion to First (98-99), to be international with the Spanish Selection and became one of the protagonists in that historical participation in the UEFA Cup (00-01) . An icon for the fans vallecana.
Reactions to his goodbye
El captain of the first team, Alberto García, also wanted to say goodbye Luis Cembranos Social Networks: "Ha been a pleasure to meet you and be able to share with you hours talking about our sport. Wish you the best wherever you go, those who have you will be privileged, a big hug, mister. " The Rayo Femenino coach, Irene Ferreras, sent another affectionate message: "You are very great, Share a club with you these 2 years has been one of the most rewarding things I have had. Thanks for every advice and every word of encouragement."
Photos from as.com