Djokovic triumphs and equals Nadal: 33 Masters 1,000
Djokovic showed his most solid tennis and easily won against Tsitsipas, who was not able to disturb the rest (not a break point). It is the 74th Serbian title.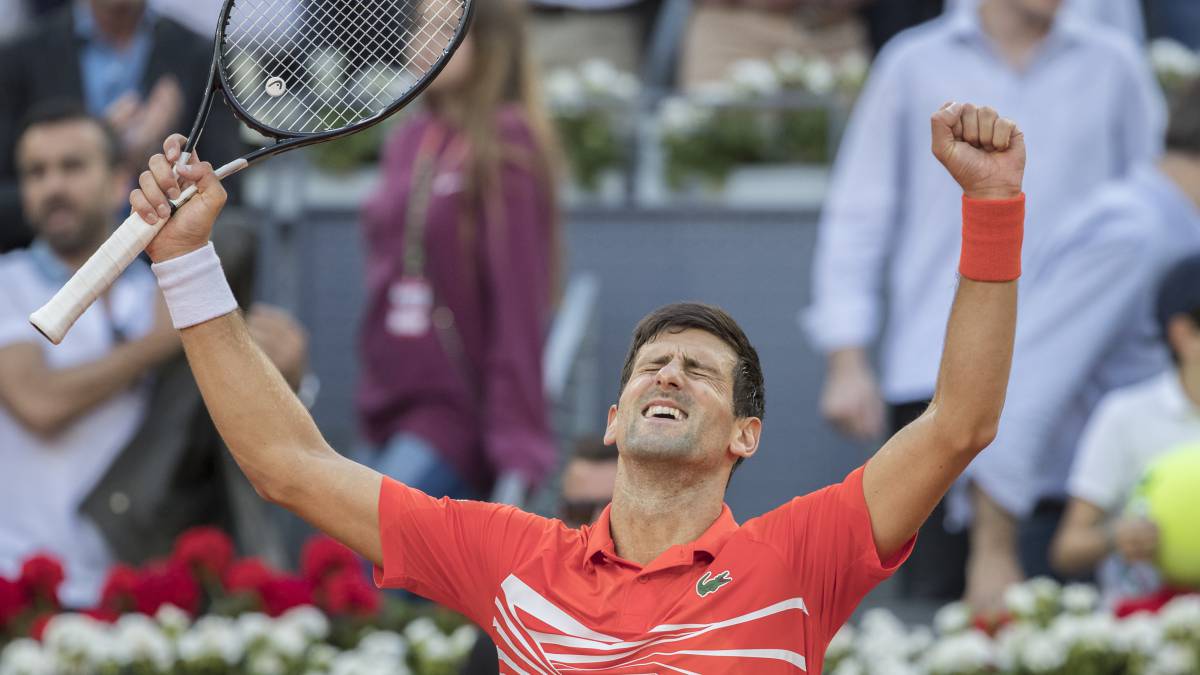 Novak Djokovic is back where he wanted. After winning the Australian Open in January, he hibernated for three months with discrete results. And with the return of heat and the proximity of another Grand Slam, Roland Garros, the Balkan Earthquake has awakened to try to extend the overwhelming dominance that He started last year with his triumph at Wimbledon. Without fanfare, beyond an exquisite and well-celebrated parallel backhand pass, with his most solid tennis, the Serbian dominated in the final of the Mutua Madrid Open the young Greek of 20 years who had disembarked the day before Rafa Nadal, the king from the earth; un Stefanos Tsitsipas who this time did accuse the accumulation of games (13 in 11 days) and fell with honor, but without glory: 6-3 and 6-4 in 1h: 33. Thus Djokovic won the 33rd Masters 1000 title with the that equals the historical record of Nadal. It is his 74th trophy in total, the third he conquers in the capital of Spain. And this Monday he will start his week 251 as number one in the world, the 29th consecutive in his third period as leader of the ranking.
La finale did not have the brightness or emotion that was expected by the surgical precision, of tiralíneas, exhibited by Djokovic during most of the game. Two breaks were enough at opportune moments, one in each set, and he did not let Tsitsipas have a single option to break the serve. The difference in a match that dominated Nole without being infinitely superior, was in the winning shots. He placed 28 (only two aces) and the Hellenic, 19. Because in unforced errors both were very even (18-21). Djokovic, as usual, climbed less to the network than his rival (4/8 against 12/17), only to respond to some left, and from the bottom of the track took the rhythm of the game as who does not want the thing.
Tsitsipas, who had won the Belgrade in their first match (Toronto 2018), did not find this time the way to disquiet, especially the rest, and was overwhelmed by the stoic blows of his rival, especially with the reverse, intractable when it enters its domain trance. This will be very difficult to beat. Stefanos, who confessed exhausted ( "I felt fatigue not only in the legs, but in the whole body, I could not think how empty I was" ) he leaves Madrid, heading to Rome, with his head high and two positions higher in the ranking, now it is seventh.
Photos from as.com