Djokovic, happy and with his whole old team back
His physio was reincorporated in Madrid. "Amanovic is one of my best friends, I am the godfather of his daughters," says the Serbian tennis player.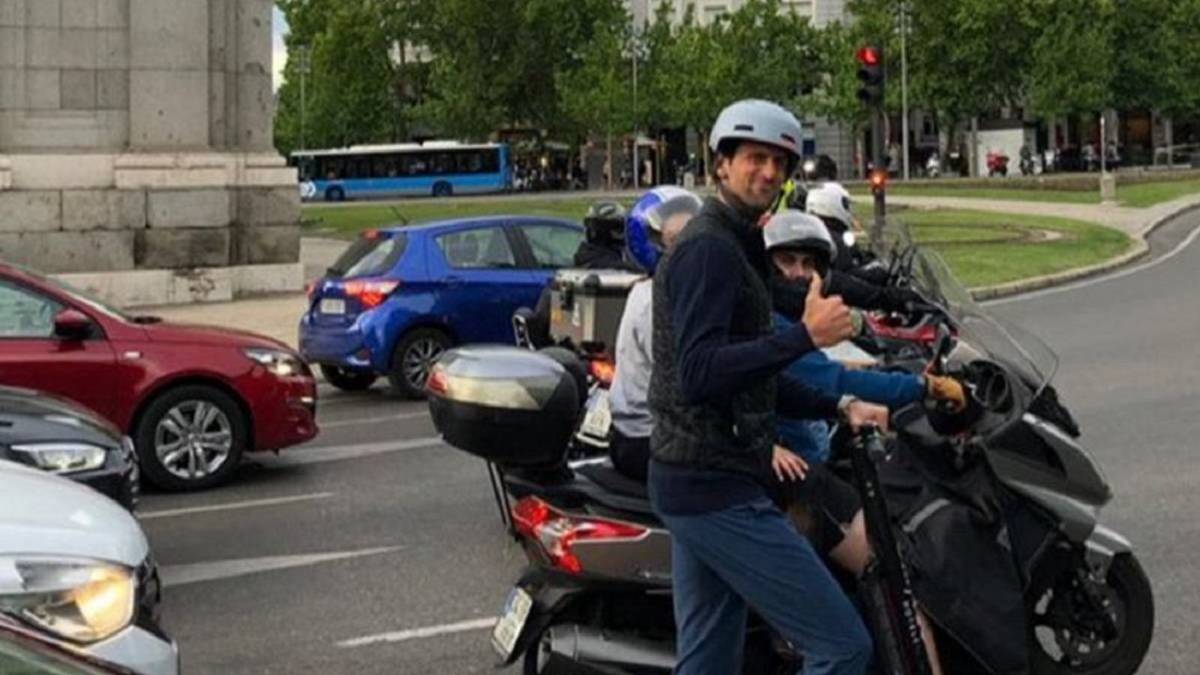 Novak Djokovic is having a good time in Madrid. And he arrived loaded with positive energy after meeting at the Puente Romano Hotel in Marbella with his old team, back to full. Two years ago, just before the Mutua Open, he split with his trainer, Marian Vajda; his physical trainer, Gebhard Gritsch and his physio, Miljan Amanovic, who had accompanied him during most of his career. "I am very grateful and proud of our relationship and the unwavering bond we have created through years of mutual love, respect and understanding, they are my family and that will never change," the Serbian said at the time.
Afterwards he worked with Agassi and Stepanek as technicians, and hired the Argentine Ulises Badio, a specialist in Chinese medicine and nutrition. In all these changes had much to do with his relationship with the extenist and Rioja guru Pepe Imaz, who continues in the orbit of Djokovic but no longer travels with the number one.
The case is that Nole decided to recover his colleagues. First came Vadja, in November 2018. Later Gritsch did it and in Madrid Amanovic has rejoined. "It is very good to have Miljan again with me because he is also one of my best friends, I am the godfather of his daughters, so we have a very close relationship that never broke." Everyone enjoyed a few days in Marbella, with Imaz and one of Novak's brothers, Marko, who works with the Spaniard at Puente Romano and accompanies him in the tournament as a coach, in the absence of Vadja, who will return in Rome. In the capital, Djokovic toured on a scooter and yesterday said he preferred to "go dancing" before seeing the Nadal-Tsitsipas.
Photos from as.com