Djokovic, 250 weeks as number one: "I hope to show my best tennis in Madrid"
Novak Djokovic attended the media at the Caja Mágica and acknowledged that it takes "two months" when he may not be playing at his "best level".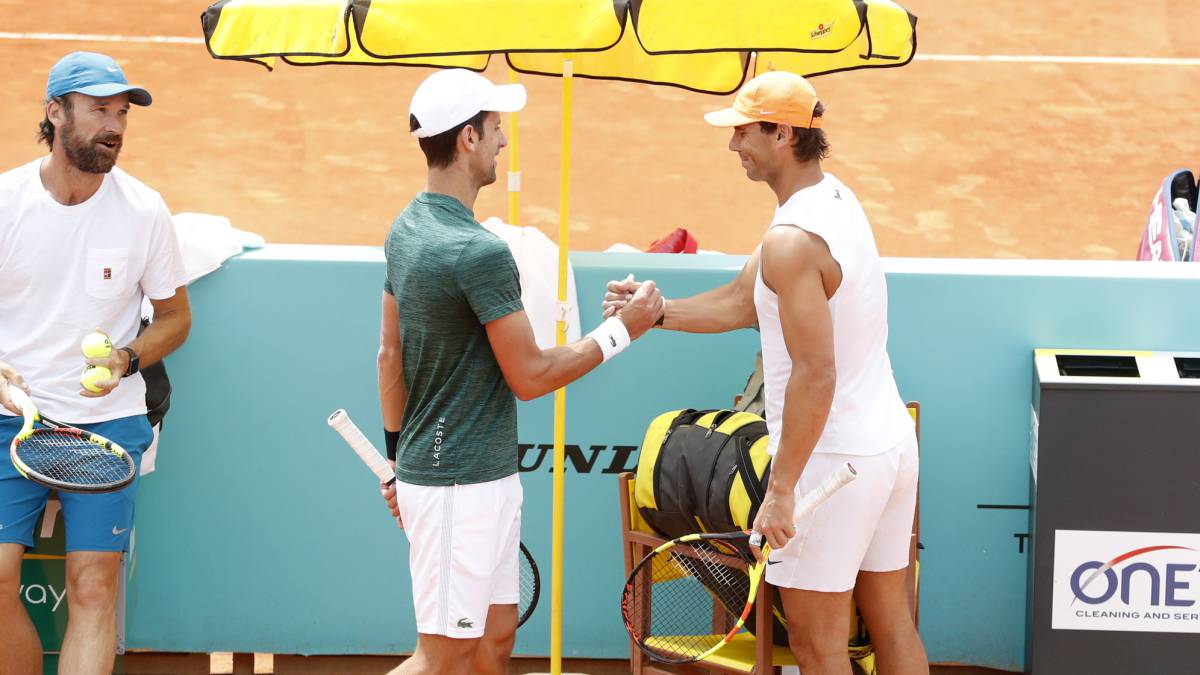 Novak Djokovic finally attended the media in the Caja Mágica. He did it in the preview of his debut in the Mutua Madrid Open, which will take place this Tuesday in the second turn of the Manolo Santana Stadium against Dimitrov or Fritz, around 1:45 pm. But the day was very special for him because he reached the historic figure of 250 weeks as number one in the world ranking. Only Federer (310), Sampras (286), Lendl (270) and Connors (268). Behind Nadal (196) .
The Serbian recognized right away that he is not at his best moment since he brilliantly won the Australian Open in January. "I may not have been playing at my best level for the last two months, but little by little I am in the process of building and I hope to be able to show my best tennis here in Madrid" , warned Djokovic, who fell relatively soon in Idian Wells, Miami and Montecarlo.
The Balkan is "very happy to return to Madrid", a place where he remembers that he has had "success and good results". "What fills me the most is that I am healthy, because last year I was not there when I arrived here, I came from an operation and had a bad time with shoulder pain," says the Balkan, who spoke about the special conditions of the tournament: "The altitude affects the game, which is faster than in other fields. I have good memories of the two times I won in Madrid, in 2011 and 2016, and I hope to remember them with the confidence that has given me a good start in Australia". Asked if he sees favorite Nadal to win the title, he said the usual: "I have answered this again and again: Rafa is always favorite in a land tournament and Madrid is no different, it is even better because he plays at home "
Photos from as.com