Djalminha reveals the curious bet with Ronaldo in a Depor-Madrid of 2004
The star said that in his last game with Depor a lot of money was played with Real Madrid to see who made more pipes. Won The Phenomenon Zizou ended up expelled.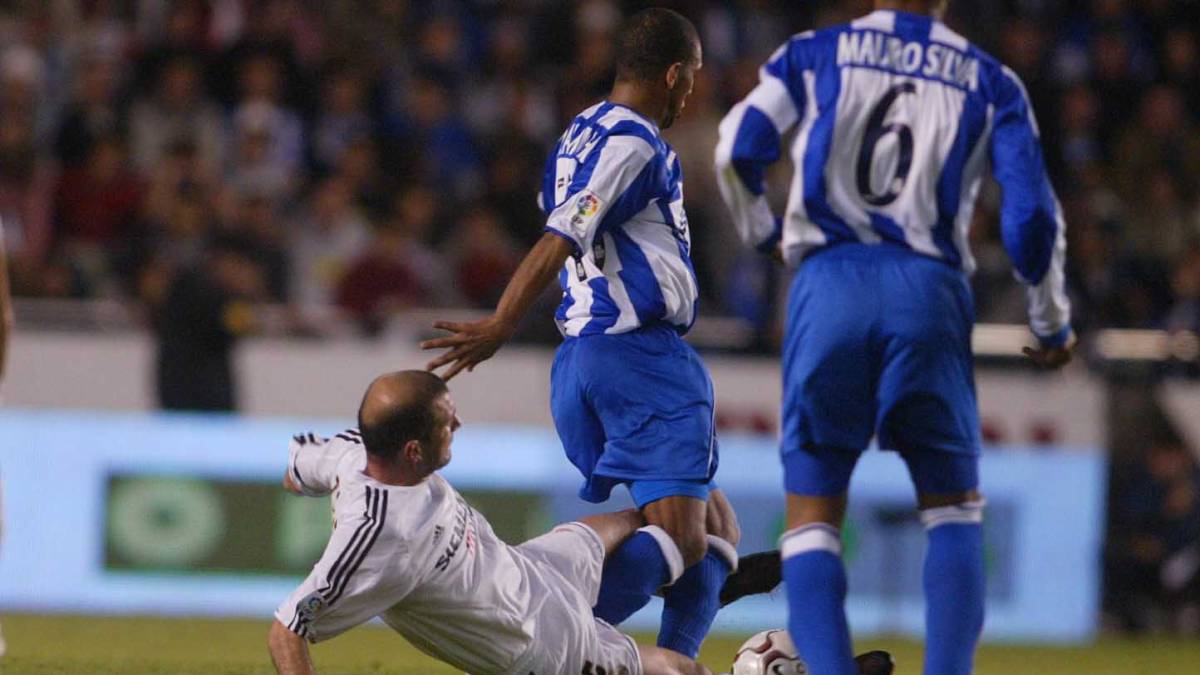 Djalminha and Ronaldo Nazario are two of the most spectacular footballers who have gone through the Spanish League. His way of understanding football is reflected in an episode that has just unveiled the former sports player. Djalminha has told in the first person in the program Fala Muito, of the Brazilian channel SporTV, that before a Deportivo-Real Madrid decided to make a bet (it has not transcended the amount) with his friend and compatriot Ronaldo Nazario about who would do more pipes in that match. The meeting took place in Riazor 15 years ago. More specifically, on May 2, 2004. In the end, that duel had a special meaning for the former sports player because it became the last one he played with the shirt of the Coruña club.
The match started very well for the interests of Djalminha because Deportivo would get ahead early on the scoreboard, in the 28th minute Tristan beat Casillas, and because took advantage in his bet with Ronaldo Nazario doing a spout. Capdevila would make it 2-0 in the 68th minute, but things will be they twisted Djalminha in the final moments because the current president of Valladolid managed to turn the challenge, by making two pipes to the central Jorge Andrade. "He was a very strong Portuguese defender, but that day he annoyed me," the former player joked. Deportivo Finally, the three points remained in Riazor, Djalminha could say goodbye to the fans Deportivista winning his last match against Real de los Galacticos, but he had to pay the bet to his friend Ronaldo. As a curiosity, Zidane was sent off in the 41st minute by a hard tackle to Djalminha himself, which gave him the second yellow card.
Photos from as.com