"Petrucci did in Le Mans what we asked for in Ducati"
His driver decided not to dispute the second place to Dovizioso because he did not want to commit "a stupidity like that of Argentina in 2016."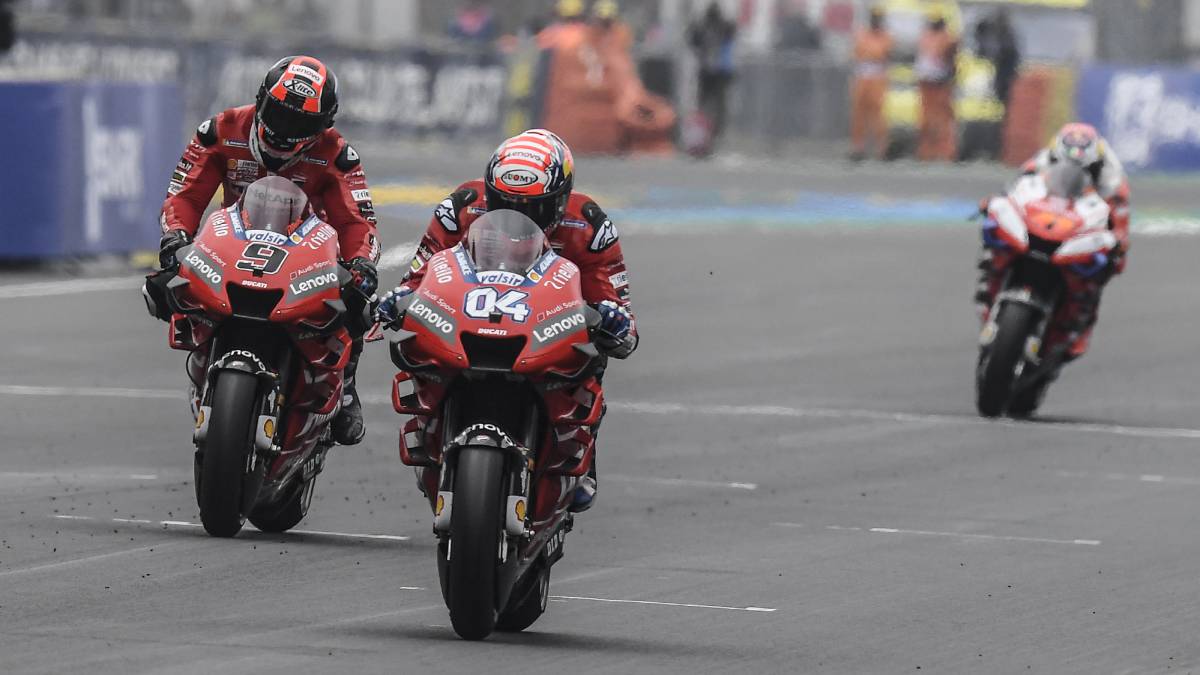 For four months Ducati presented his weapons to fight for the title in the queen class and after the departure of Jorge Lorenzo from the team, Danilo Petrucci became his new bet although he did it with a very peculiar role. Although all the teams want to win, it does not matter who and the priority is victory, the signing of the Italian was, in theory, a way to strengthen the figure of Dovizioso in the factory of Borgo Panigale after two runners-up and in addition, it was labeled as "escudero" of the pilot of Forlí who, with the Spaniard heading to Honda, went on to play the role of favorite in Bologna.
Any pilot has always claimed that there is no greater rival than his own companion, however, this maxim is met when they allow you to fight against it and in the case of Ducati, team orders make such claims meaningless. The last laps in Le Mans could have left a nice battle on the asphalt, of those that the fan likes, with the two pilots of Borgo Panigale playing the final image of the podium. However, Petrucci was satisfied with a third position and a "very important" podium for the team. "He did exactly what Ducati asks him to do, which is to be ahead but not to commit any madness," said Paolo Ciabatti in 'Motorsport.com'.
Ni more, not less. The pilot of Terni was satisfied to obey the instructions of the garage in a season where the fifth of Jerez had been his best position and despite having been able to achieve something more, did not want to risk to avoid committing "a stupidity and finish the two on the ground as happened in Argentina in 2016 ", argued, recalling the incident in which Iannone took Dovizioso in what could have been a double of the Italians on the podium. At least he left the bosses satisfied. "The strategy is to have a balanced team in which the partner is not the main rival" and with Petrucci they are achieving that goal.
From Borgo Panigale they are delighted with the relationship between their two pilots, "all this helps that the atmosphere is very positive " and possibly also, that Petrucci extends its contract with those of Bologna since, in spite of being something unusual in the queen class and especially in an official team, the Italian only signed a year dressed Red. He continues to have pressure and will have "to miss the next two appointments" until he knows the final decision. In addition Miller also enters the game and with his possible arrival to the main structure, Álex Márquez could be another of the protagonists.
Photos from as.com