Dembélé breaks and I could say goodbye to this season
The French attacker noticed a puncture in the hamstrings of the right leg at 25 seconds and will be, at least, three weeks off.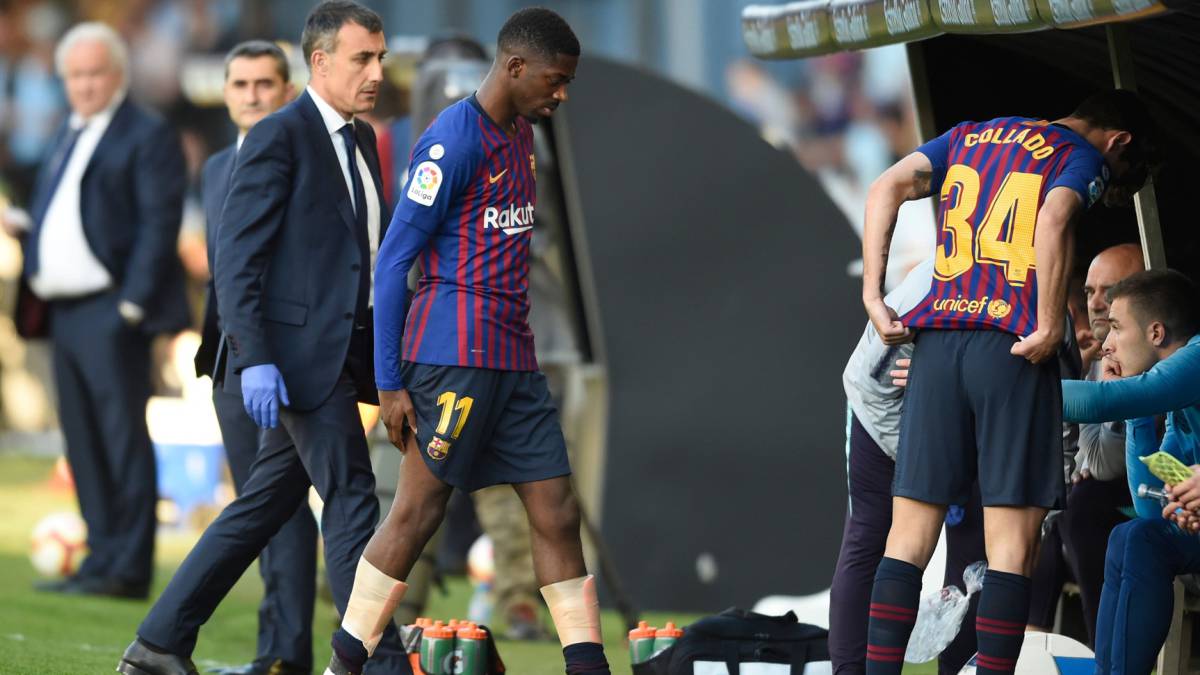 Ousmane Dembélé could have said this Saturday goodbye to the season if the bad sensations transmitted by the medical services were confirmed as soon as the game was over. The player, who accidentally injured himself only when he was chasing a rival player at 25 seconds, could suffer a break in the femoral biceps of his right leg that would leave him a minimum of three weeks of absence, although everything points That could be even longer depending on the severity of the fiber breakage. It will not be until this Sunday when the tests have just confirmed both the diagnosis and the prognosis.
What is clear is that it is totally ruled out for Tuesday's game at Anfield against Liverpool as well as for the Copa del Rey final against the Valencia of next May 25. Only a minimum option would be opened to be in the final of the Champions of Madrid on June 1 if the team ends up qualifying and as long as the tests ended up discarding a major break.
No se In no case does he have a relapse, since the injury he had recovered from a few weeks ago was on the other leg, on the left, but it is evident that the hamstring starts to be the Achilles heel in the French player. In his first season he already had a serious episode when he broke the tendon of the femoral biceps of the left leg that left him almost four months in the dry dock and this season a break in the femoral biceps of the same leg also left him a month out of the playing fields.
Todibo, also KO
The French center Todibo was one of the novelties of the eleven Valverde and neither was luck. He had to leave injured in minute 68 (entered Murillo) for a muscle problem in the right leg.
Photos from as.com