Del Potro overcame two duels on Thursday against Goffin and Ruud, showing that he has recovered his form after the injury. Wait for Djokovic in the quarterfinals.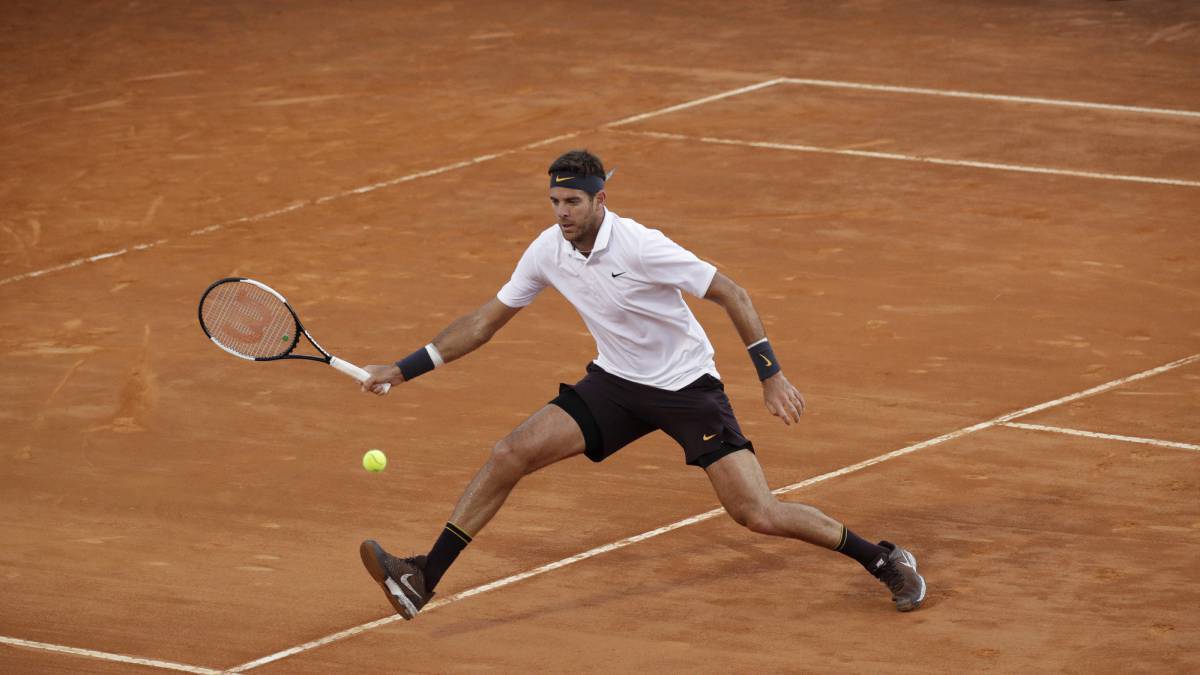 Perfect match for Juan Martín Del Potro. After winning in the morning turn to David Goffin by 6-4 and 6-2, he has also passed the round of 16 in the afternoon against Casper Ruud for a double 6-4 in a day to remember at the 1000 Masters of Rome. Two important victories for their morale and confidence, which is better with every point that returns to dispute. He left good feelings in Madrid, but in these duels he has finished showing that Delpo will be among the best once he recovers 100% of his knee injury. Play quarterfinal against the winner of the Djokovic - Kohlschreiber.
Del Potro began the game somewhat hesitant. A break to his first service put him in a situation like little, uncomfortable. The fatigue of the morning's day seemed to be key in the duel. However, Delpo threw experience to get the contrabreak and straighten the situation. With a very correct game, taking advantage of every space left Ruud, le again broke the serve in the seventh game and did not stop until taking the first round.
In the second kept the pace. He knew that running was not the solution considering the physical exhaustion that his legs accumulated, more remarkable when returning from an injury. Therefore, practico a tennis faster, few strokes and based on his serve, before which he could do little number 76 of the ranking ATP. Del Potro waited for his moment, and arrived in the fifth game, when he broke Ruud's serve without giving up a single point. The Norwegian lowered the piston and paved the way to the quarterfinals. He took the match repeating the 6-4 in the second set.
First defeated Goffin
The first set was very disputed. Both made mistakes with his serve, which allowed to see up to three breaks. Delpo was the first to get it, but Goffin reacted. Neither of the two was able to secure their service. However, everything changed in the last games of the first round. With the break to put the set 4-3, Del Potro changed the chip and began to be intractable with his serve. He arrived to get 7 aces for only 2 of the rival. Finally he took the first set by 6-4.
In the second he remained firm and Goffin came clearly down. The Belgian, lacking confidence, committed too many unforced errors, many of them with their second service. It does not go through a good time and has been noticed again. With a break in the first game and another in the fifth, Del Potro took the advantage and finished the game with a 6-2 in the second.
Photos from as.com