De Rossi leaves Roma after 17 seasons: "I wanted to continue, I did not like the ways ..."
Emotive press conference by captain giallorosso, who leaves the club after 17 seasons. The CEO Fienga acknowledged that it was the board's decision.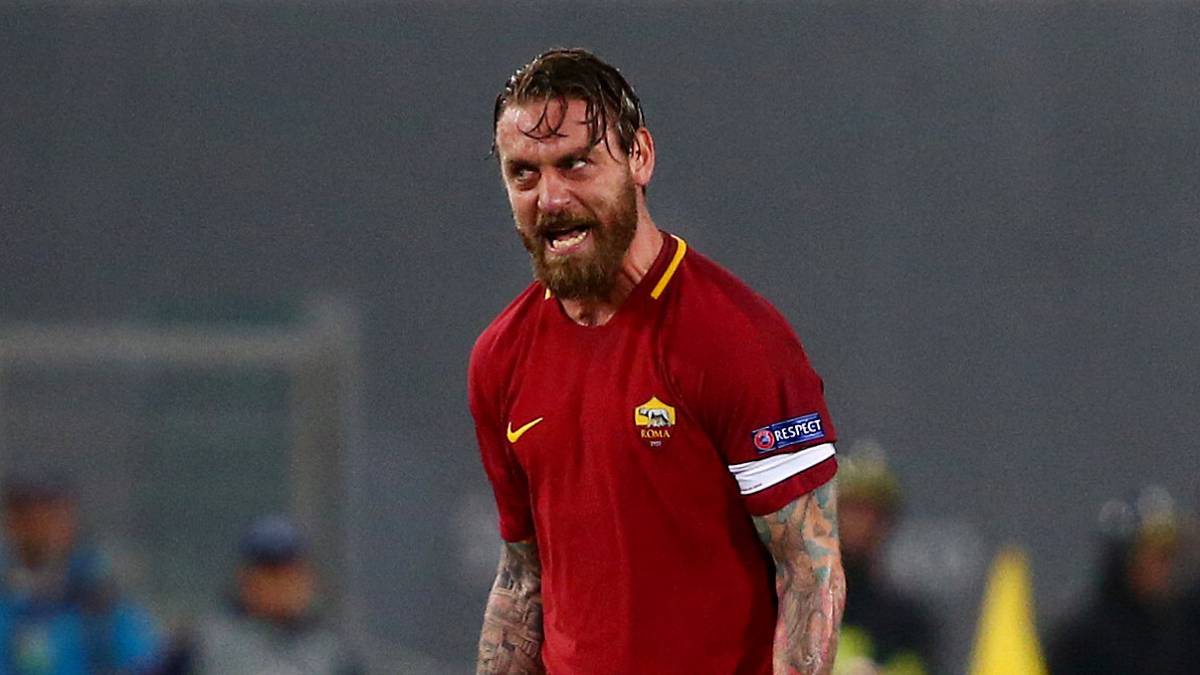 Tras 17 seasons and two years after Francesco Totti's retirement, another monument of Rome and Italian football as Daniele De Rossi leaves the club giallorosso. His intention is to continue playing, for the first time with another shirt and probably abroad: the midfielder, who will turn 36 in July and who has won two Italian Cups, a Super Cup and the 2006 World Cup with Italy, has spoken at a press conference this morning in front of all his companions and friends (Totti included), who wore his elastic. At his side, the CEO Guido Fienga: "We informed Daniele of the decision not to renew the contract, we wanted him to work in the club, at our side, but he will take advantage of this opportunity when he considers it appropriate. ideas ".
De Rossi, excited, was proud: " I would never change my choice to be faithful to Rome, I had the opportunity to go to teams that earn more, but this is a great love that will continue in the coming years It would have been horrible if one of the two parties had wanted something else: I think of the titles or also the tifosi saying 'what we do with De Rossi, with Iniesta we would have triumphed' Our beautiful relationship will continue in a different way: I will encourage my friends with a sandwich and a beer in some visiting sector. "
The midfielder acknowledged that the divorce was the club's choice: " I'm 36 years old, I'm not stupid: if nobody calls you to renew, you know what is happening. I do not agree with that decision, I feel like a footballer and I think it could be decisive next year, but the club decides. I did not like the ways, we talked a little and the distances create misunderstandings. I can not be happy: I want to play and I'm not allowed. "
About his future, he said: "I would like to be a coach, I must learn, I am not attracted to the figure of the manager, seeing those who are, and without controversy, I think they can do little. I hope that Totti has more power as soon as possible" .
Photos from as.com