Dani Navarro: broken clavicle and three fractured ribs
The Kathusa revealed the medical part of the Spanish runner, who fell in the final montonera of the stage and had to leave the Giro. He will remain in the hospital.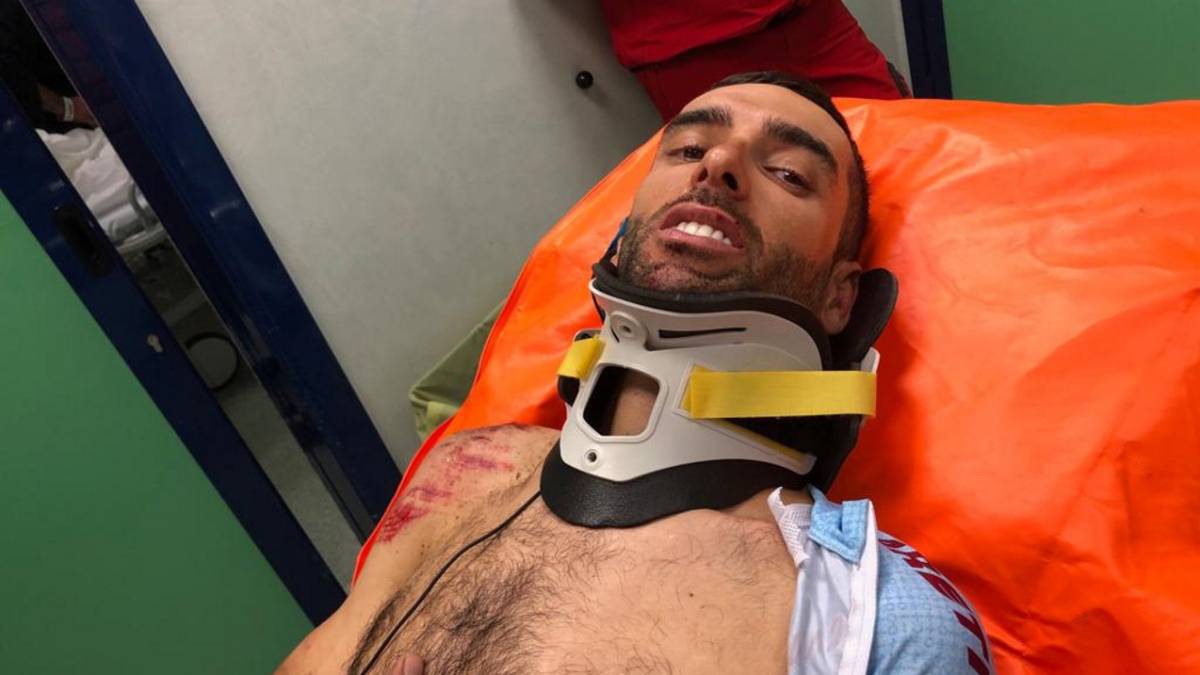 The Spanish rider Dani Navarro has had to retire from the Giro d'Italia as a result of a fall during the fourth stage in that suffered multiple fractures and lung contusion, reported his team, the Katusha Alpecin.
Dani Navarro suffered a sharp fall to 6 kilometers of the arrival of the fourth stage. He was transferred to the Tor Vergata hospital in Rome, where he was diagnosed with fracture of the right clavicle and three ribs that caused him "a pulmonary contusion with hemothorax with hemoptysis and a pneumothorax in the upper and posterior part of the lung" .
At the moment The cyclist is stable and will remain under observation in the intensive care unit of the Tor Vergata polyclinic. It is the first Spanish abandonment in this Giro.
Photos from as.com