Dall'Igna: "I think he trusted Baptist more than himself"
The director of Ducati is happy with the results of the Spanish but asks for calm: "We are only in the beginning, there are many races left".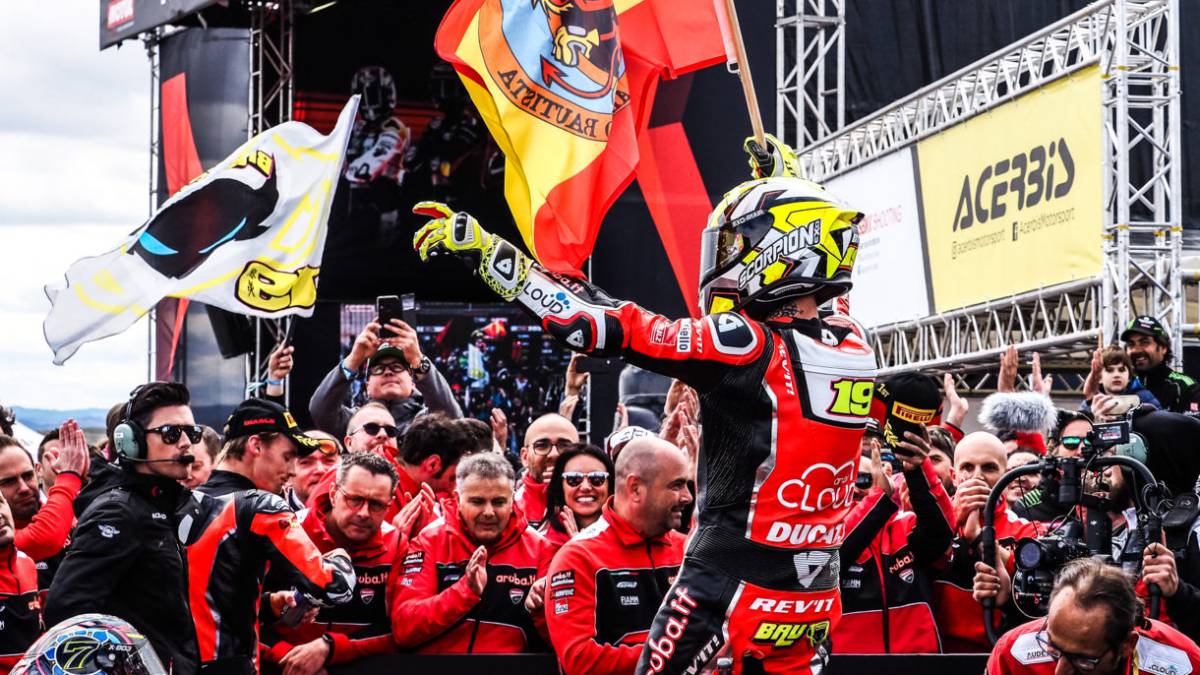 Whoever does not risk does not win and Dall'Inga is already doing well. The director of Ducati bet on winning horse to lead a project of the same magnitude as his pilot and
the results are coming to Borgo Panigale in the form of joy ... and doubly.
The Italians are overwhelmingly dominating the Superbike World Championship and as for the MotoGP, their ride is three points away from a leadership they have already savored this season.
Bautista and Dovizioso are dreaming of those in Bologna with the first double of their history,
but his team manager still considers that there is work to be done. Especially in SBK.
"For us this is a completely new project, we know that we have some strengths but also some in which we have to improve. We are working to make the motorcycle even more competitive", says Dall'Igna, squandering ambition. The director of Ducati wants more and in Bautista found part of that potential he needed although he does not want to get ahead of the play and demands some calm: "I think he trusted more in Bautista than himself. I'm very happy but it's just the beginning of We have to keep our feet on the ground. "
Realism, but the reality is that his driver has won everything that has been disputed until now and they want to keep the streak. Hence they tried the Italian track, unknown to Bautisa, before the action began: "It is important to have shot here for Bautista because he has not run in this circuit and it is essential that he adapts his driving to the track". They think of their star but also in a project that has ended with the dominion of Kawasaki and Rea although still, says Dall'Igna, they have many things to do.
Photos from as.com